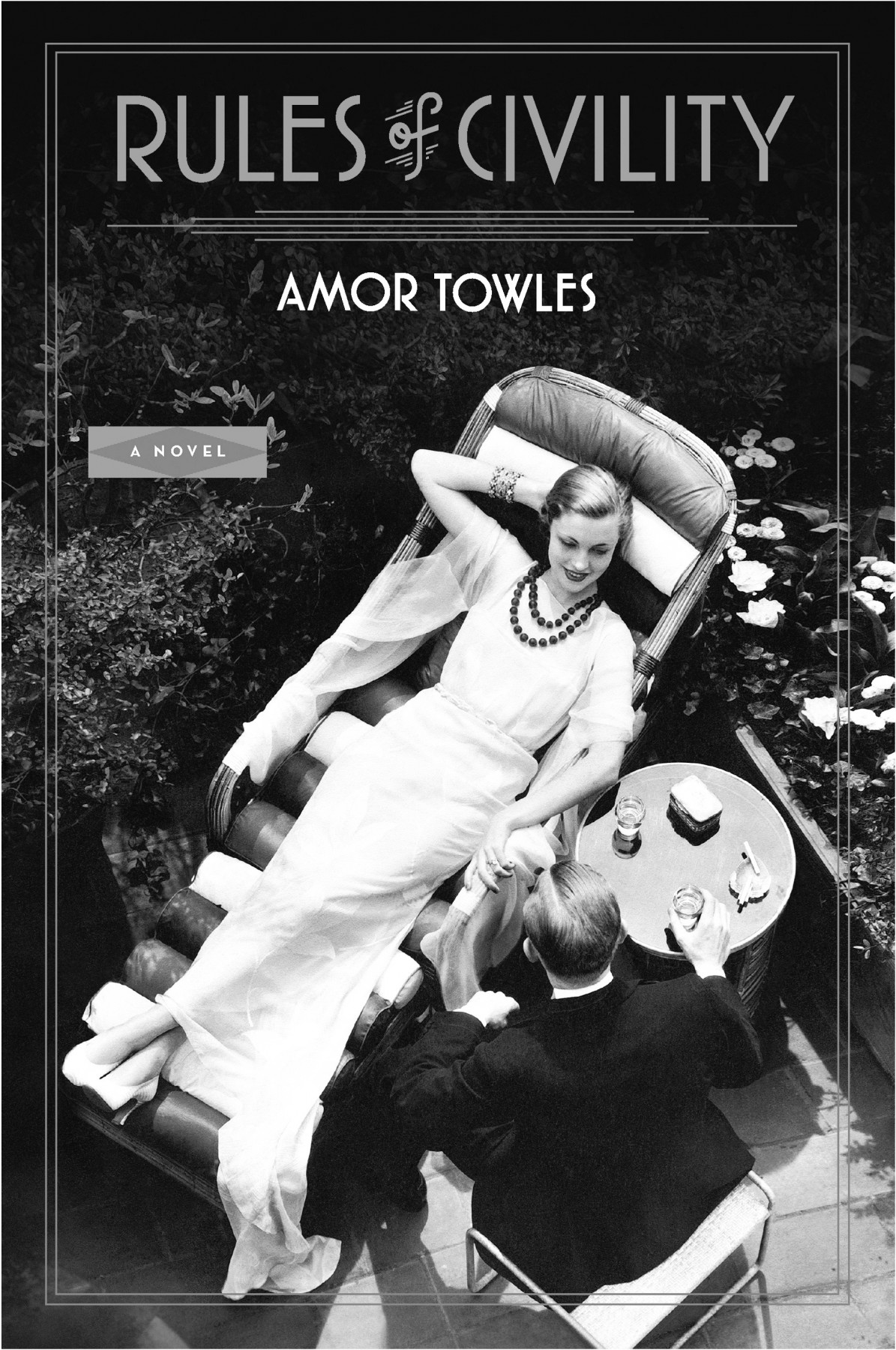 What does that mean? Absolutely nothing! (If you have the book and are ready to go. Otherwise, chop-chop!)
February Book Pick: Rules of Civility by Amor Towles
Read by: February 29, 2012
That's it. This book club is going to be fun, no-stress, and, hopefully, something that exposes us at least once to a book we would normally not read. Other than that, I don't have many concrete goals. I love books and want an excuse to gush about what I've read on a regular basis with people who have read the same book. That sums up the mission of our club.
Now, some answers to a few frequently asked questions.
Is it too late to join?
Never.
How do I join?
You don't. This isn't a traditional book club, at least not yet. For now, all you need to do to consider yourself a member is to read the monthly pick. Participation in the discussion would be great, but I know what it's like to be shy. Think about it. The majority of us don't know what we're doing, either.
By when do I need to finish the book?
We'll be discussing Rules of Civility, at the very latest, on Wednesday, February 29, 2012. Some members of the book club have already finished the book. From what I hear, it goes by fast and is an easy, enjoyable read. Inspiring, too.
Are there discussion questions we should keep in mind?
Sort of. Amor Towles, the author of Rules of Civility, created a discussion guide with the members of his own book club. This is what I plan to use. I have only skimmed it because it, at quick glance, appears to have mild to moderate spoilers. I don't do spoilers, but if you do, go for it.
Now, I have two questions of my own.
How often do you want to meet and discuss the book?
Option One: We can meet and discuss twice per month. The first meeting would occur in the middle of the month and discuss the first half of the book. The second meeting would occur at the end of the month and discuss the book in its entirety.
Option Two: We can meet and discuss the book in its entirety once per month at the end of the month.
Note: All dates will fall M-F so we don't eat up weekend time.
Where do you want to meet and discuss the book?
Option A: Right here, in the comments section like we discuss everything else.
Option B: On the P&FF Facebook page.
Option C: Twitter, with hash-tags so that anyone can follow along.
Option D: Google+ has a chat room thing I know nothing about, but it's been recommended.
Option E: A private forum, set up here.
Okay, that's it. Are you ready? Excited? I have to say, I'm really nervous! I've never done anything like this, and I don't want it to suck. I really want everyone to enjoy themselves. Fingers crossed…