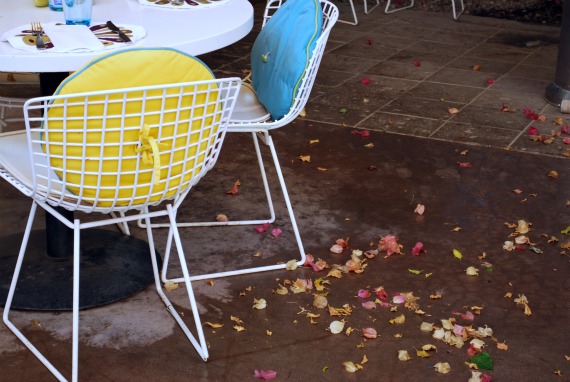 A number of you wanted to know which books on simplicity I have been reading. I have a large stack I'm working my way through, with another large stack on order at the library. It seems I'm not the only one in my town interested in slowing down. And maybe I should slow down on the books, too. I've checked out so many books on simple living, slow living, and natural living in the last month that I'm sure no one at the library would be surprised to see me pull up to the book drop in a horse and carriage, bonnet strings fluttering in the autumn breeze.
Which is silly. The time it takes to hitch a horse to a carriage is time better spent feeding my sourdough starter. Priorities, Ruth.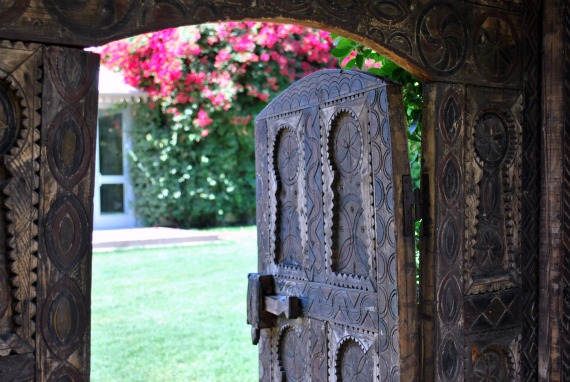 Here is what I have on my nightstand this week. Mind you, I haven't finished even one of them. I can only give you a first impression of the books thus far.
The Heart of Simple Living: 7 Paths to a Better Life by Wanda Urbanska. This books breaks down simple living into 7 actionable paths: financial independence, meaningful work, housing happiness, reclaiming homemaking, cooking, gardening, and ritual and community. I have enjoyed the chapter on financial independence, and the chapter on greening up your home provided me with a wealth of ideas and sources to research.
Animal, Vegetable, Miracle by Barbara Kingslover. I know, I know. I have checked this book out countless times over the years since it's publication, but I never get to it before the due date. It's back, again, in my to be read pile. I have heard this is a life changing book. Maybe that's why I haven't read it, yet.
Gotta Have It! | freedom from wanting everything right here, right now by Gregory L. Jantz, PhD. This book isn't what I was expecting. It has a religious foundation, and the book focus not on possessions but on how our compulsions (shopping, food, alcohol, technology, etc.) possess us. These compulsions are what we use to satisfy true needs (comfort, reassurance, security, validation, control), all of which God can provide. The replacement of a compulsive behavior with the help of God or a high power has a 12-Step feel to it. I'm interested enough to keep reading.
Simplicity Parenting | Using the Extraordinary Power of Less to Raise Calmer, Happier, and More Secure Kids by Kim John Payne, M.Ed., with Lisa M. Ross. I have only just started this book, but I love it so far. Some passages are unsettling, like when the author noticed similarities between children in war torn countries and children with busy schedules in affluent England. Both sets of children presented with symptoms of post traumatic stress disorder. In writing this post, I found the author's website (here) and blog (here). Watch the video synopsis of the book. It's good.
Home Made, Best Made | Hundreds of Ways to Make All Kinds of Useful Things, a Reader's Digest book. I don't think we need to elaborate on why this book made its way home. This is right up my nerd alley.
Love Your Life! O's Handbook for Your Best Today–and Tomorrow by the editors of O Magazine. There are a couple of reasons this title makes me squirm, one of them being the exclamation point. (!) Love Your Life!  Zip! Zing! Peppy! There is just something about admitting you like Oprah that puts a stay at home mom in a precarious position. Like, if you say at a dinner party, "I saw on Oprah…" the room will turn on you with a look that says of course you did. For this reason, I have never watched more than two or three episodes of Oprah in the 25 years she was on air. That's a shame. I enjoyed every episode I saw and when I buy the magazine, I like that, too. One of Oprah's producers spoke at Camp Mighty, and he was fabulous, inspiring. I better appreciate everything Oprah has done and see what I've been missing. The plain and simple truth is that until recently, I allowed my ego to get the best of me when it comes to Oprah. I haven't read the book, but I suspect I will like it since it's a compilation of features from the magazine.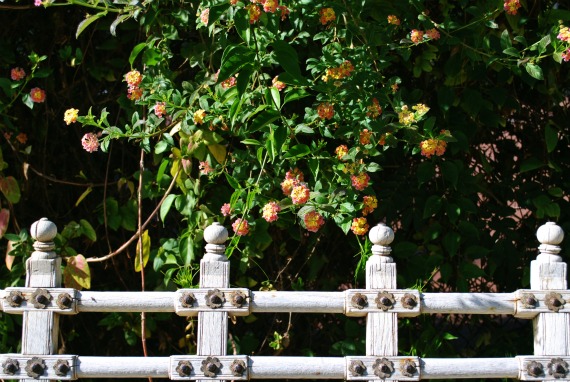 Those are the books on simple living I have checked out. I also own a few, like the classics Simple Living Guide by Janet Luhrs or Your Money or Your Life by Joe Dominguez and Vicki Robin. Both books I have owned for almost a decade. The Simple Living Guide is a good book, when ideas relevant to your life are culled and used appropriately. I'm not going to sell all my possessions and live on a boat. The same can be said about Your Money or Your Life to a lesser degree.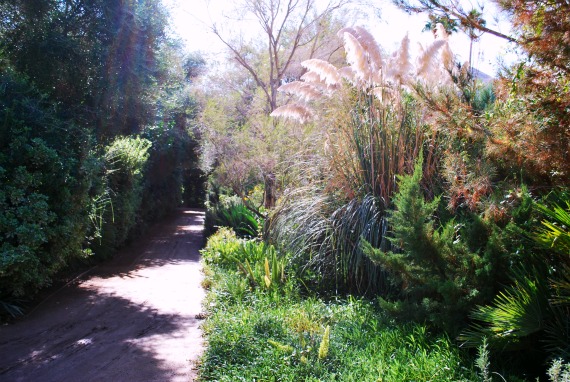 I've also been reading books on health and spirituality and how it relates to disease. One book, Crazy Sexy Diet, is a book I read cover to cover in Lake Tahoe in between writing the memorial for Helena's dad. The book is gorgeous and I love it, but I can't look at it without getting short of breath and anxious. It reminds me of Helena and her parents and that awful, awful June. I'm tearing up right now just writing about it. ANYWAY. It did inspire several line items on my life list, including praying the rosary. I should read that book again.
I'll stop now before I hit my woo-woo mystic pile. That's a post in itself.
All images are from my visit to the Parker in Palm Springs last weekend.