I don't know if this is the case for all moms, but part of the reason I delay purging clothing the boys have outgrown, especially in Nicholas's case, is because it's yet another cruel reminder that time marches on, without pause, until one day my sons up and leave me for hussies I don't even like.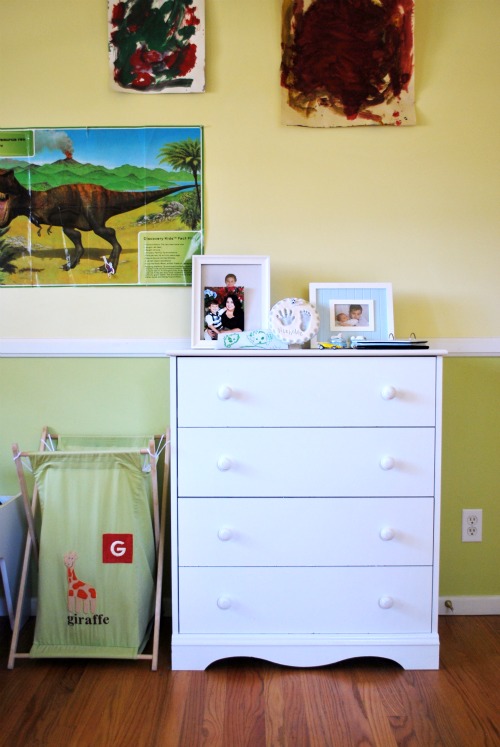 The other day Mikey confided in me that when they write their prayer intentions at school every week, he sneaks in two even though the limit is one. He asks to see his friends Mark and Lani, since both go to different schools this year. Mark he wants to see because he was fun and great at kick ball. Lani, well, Lani was just a really nice girl. "So, so nice, Mom."
Huh. I remember Lani being a little square in the jaw, but what do I know. (I told him those were very nice intentions, and that I hoped he saw them both soon.)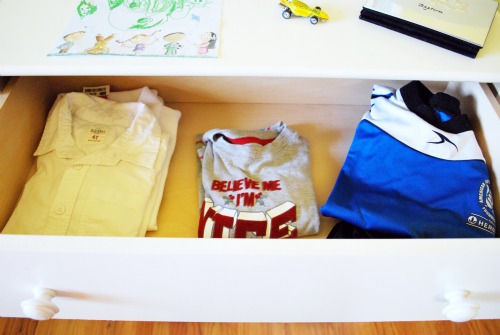 Nicholas isn't pining for anyone, thank goodness. He's too busy busting through the confines of growth charts. He's enormous and outgrew most of his clothing over the summer. I purged a little here and there the last couple of months, but decided Day 28 was as good a day as any to admit my baby is only a year or two away from using our tuition money to pray God brings him girls.
The top drawer, the one Nicholas is still too short to access, was neat, if somewhat empty. Nicholas outsmarted me by pulling all the shirts out of the drawer and putting them into lower drawers.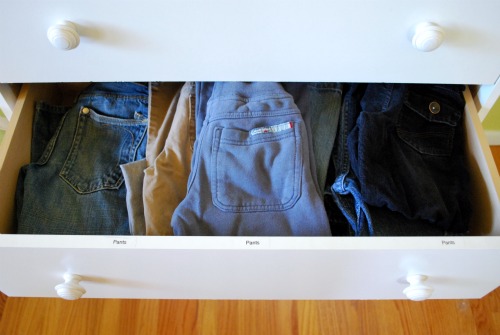 Pants.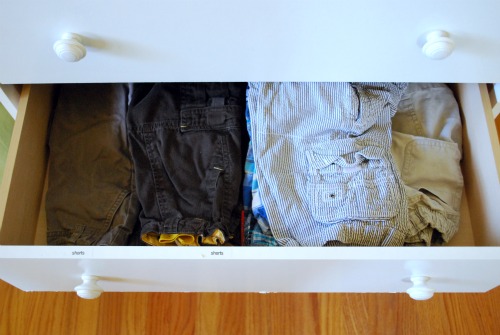 Shorts.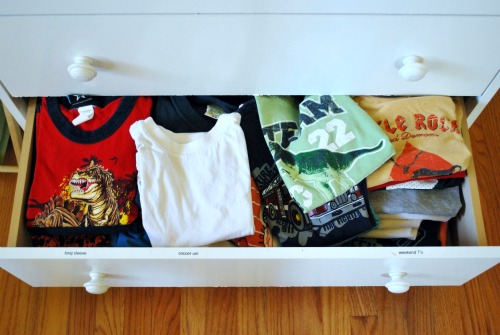 Shirts.
Are you okay? Should I wait while you go get a glass of ice water? I'm not sure what the blogger protocol is when one posts three such exciting, mind blowing pictures in quick succession. My suggestion is that you grab your lighter and a fresh cigarette. It only gets better from here.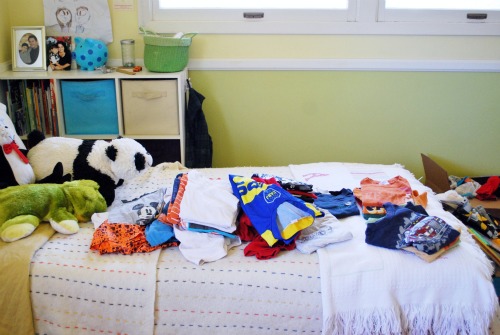 Oooooh. T-shirts. On a twin bed with a Pillow Pet™.
[fans self]
The best way to attack children's clothes is to go in with a bright line rule. Decide which size your child has officially outgrown and remove every piece of clothing in that size. For those of you without children, that sounds stupid. You  may wonder why one would keep a 3T shirt if the child is no longer a 3T. Good question, Padawan.
Notoriously inconsistent, sizing for children's clothing is, so fit like a 4T, that a size 3T can, and vice versa.  Yeesssssss.
Not a Star Wars fan?
It's like this. Have you ever shopped at Old Navy and tried on a size 8 skirt and found it the tiniest, tiniest bit snug? So you reach for a 10, only to discover the size 10 could be ripped at the seams, stretched across a metal frame, and used to hang glide the continental divide. Old Navy is secretly in charge of sizing children's clothing.
That's why I went in there with the mindset Nicholas no longer wore a size 3T. I was able to put into the donate pile 3 extra shirts, two pairs of pants, and four pairs of shorts that technically still fit but I'm on to you, Old Navy.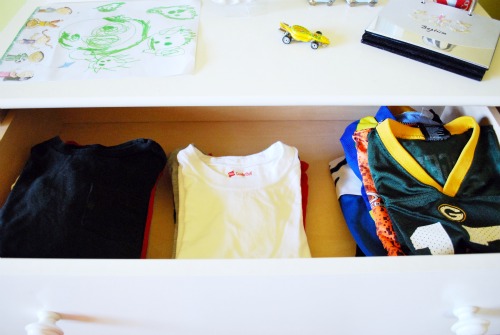 Long sleeve shirts and jerseys, which are in the top shelf because if given the choice, Nicholas would wear jerseys and flip-flops everyday.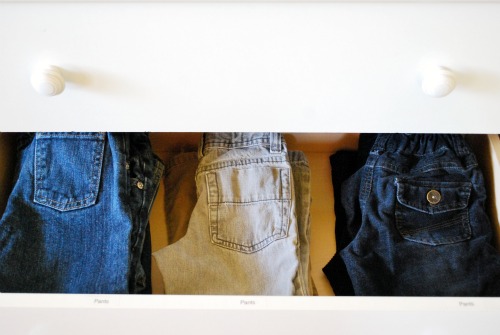 Pants.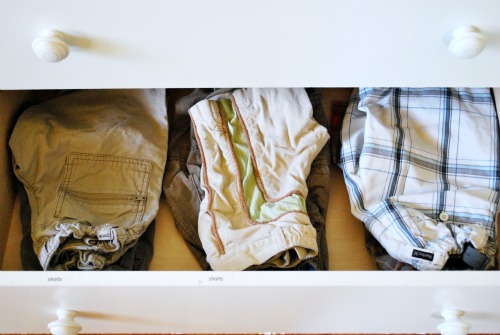 Shorts.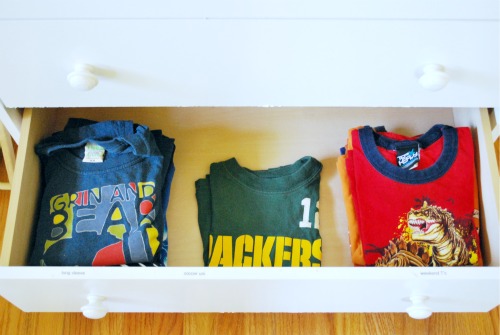 T-shirts.
Do you need a minute, or are you reading this through smoke rings?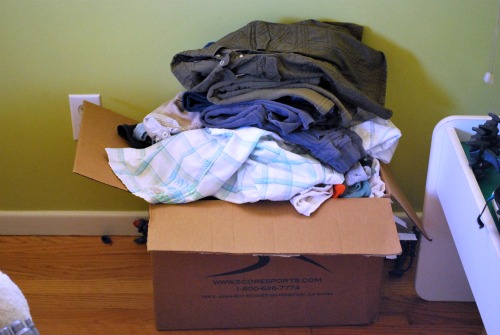 A box of toddler clothing ready to donate. I know, you guys. I know.
I haven't felt a story wrap up this tight since Ross and Rachel got back together.
New here? For the next 31 days I'm living according to the famous William Morris quote. You can learn more about the project here.