I planned on attacking the linen closet on Day 15, but decided to put it off for another day. The task seemed too daunting. It's not terribly unorganized, but I'm not sure how to best utilize the large, deep shelves and drawers. I've included a picture of it at the bottom of this post. I would love to hear your suggestions.
Once I have a plan, tackling it will be easy. The hardest moment of each day this month has been starting. That's it. Starting. And I know starting is the hard part for many of you, too, from the conversations we have had in the comments. (I love the all the chatting this month, by the way.) I'm here to tell you what you already know: you can do it, and once you do you'll feel like you can conquer anything.
I'm not sure why that is, but I suspect it is because we reevaluate and reject long held constructs of consumption, possession, and adulthood when we clear out a tangled space of our own creation. It's a good feeling to appraise your life (via one messy closet) and make a conscious effort to live in harmony with your ideals.  Of course, that euphoria all goes to pot when you slice your heel on a lego and your son can't find his shoes for school, but Rome wasn't built in day.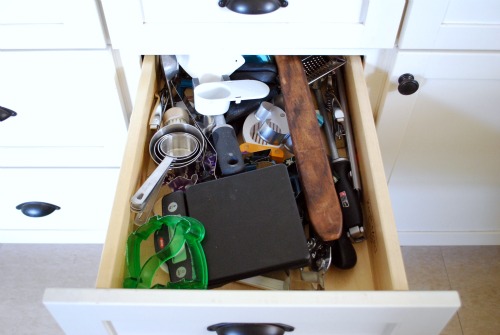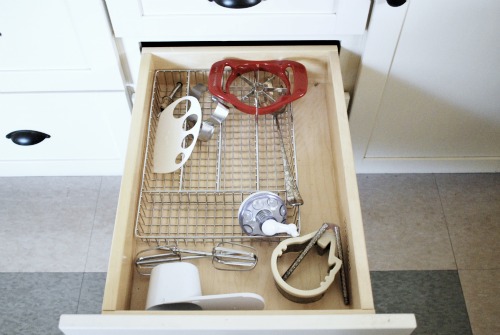 Instead of the confounding linen closet, I decided to tackle two small drawers in the kitchen. They may be tiny, but they held the dubious honor of Most Messy, and I really thought I would be at it for the better part of an afternoon. They took an hour, and that includes the time I spent at Target buying more contact paper. Again, I am amazed at how out of tune I was with my own home. My problem is not an overabundance of useless items. If anything, my problem is an overabundance of space. I have enough drawers and cupboards and cabinets and closets that I have been able to toss spatulas about like confetti. With no real, pressing need to organize…I didn't. To acknowledge I have been a poor steward of that which I am blessed to have is disappointing, especially since this is the opposite of how I was raised, but at least now I know. Time to suck it up, take my medicine, and do better moving forward.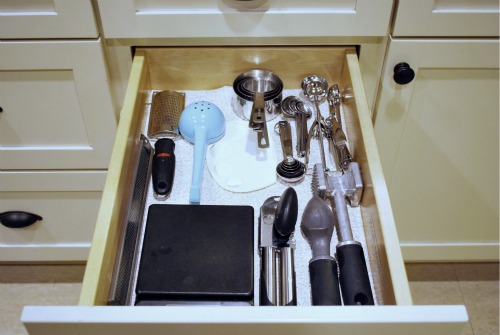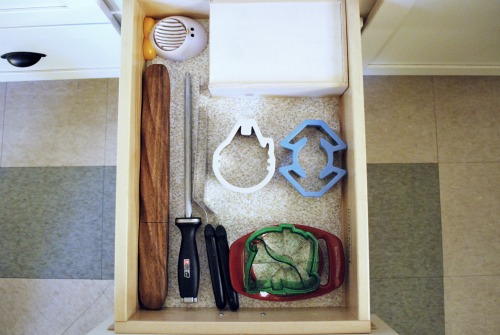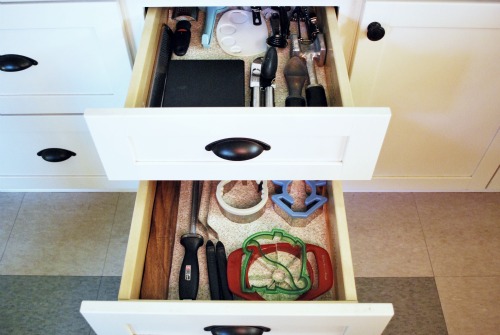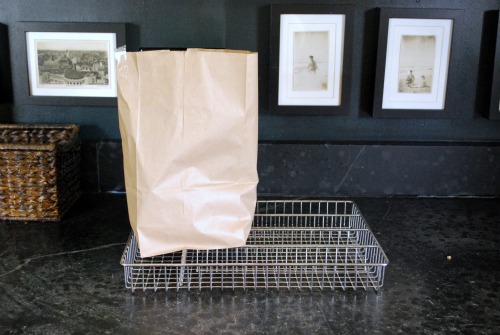 After an hour, I had a small lunch bag and one drawer organizer ready to donate. Everything else, when placed neatly, easily fit between the two drawers. I believe the technical phrase for this kind of project is piece of cake.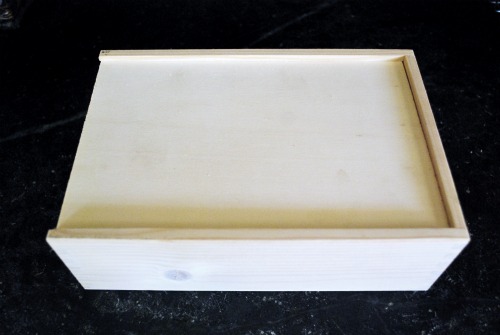 My only true challenge was finding a way to store my small collection of cookie cutters. While at Target, I browsed the home organization aisle and found a small plastic tray I could easily tuck in a corner of the drawer. It was ugly, but what I had in mind– until I saw the price. $6 for a small, unattractive piece of plastic. It's not that I am cheap, truly. In fact, I probably would have tossed that bin in my cart without a second thought any other month of the year. This month, however, the succession of home improvement projects I am tackling, along with the confines of the quote (useful, beautiful)  has made me a more thoughtful consumer. $6 for something I didn't even like seemed like $6 too much. I was hoping to find an elegant solution at home, but I was okay with cookie cutters floating around the drawer, too.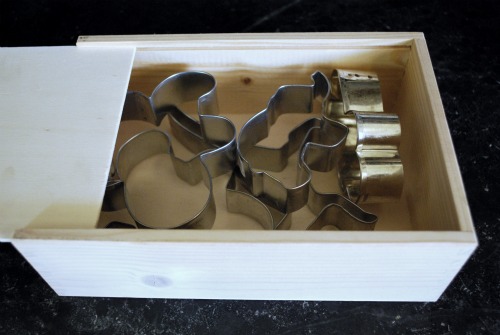 The second I put down the ugly plastic bin and turned toward the Halloween costumes (Mikey, mummy; Nico, Ninja Turtle) I remembered an empty wood box that once housed a glass Christmas ornament I received as a gift years ago. I saw it the other day in the garage while I was corralling all the wrapping paper. I didn't even debate tossing it out, and now I'm glad I didn't. It holds every last cookie cutter. I guess good things really do come to those who wait.
New here? For the next 31 days I'm living according to the famous William Morris quote. You can learn more about the project here.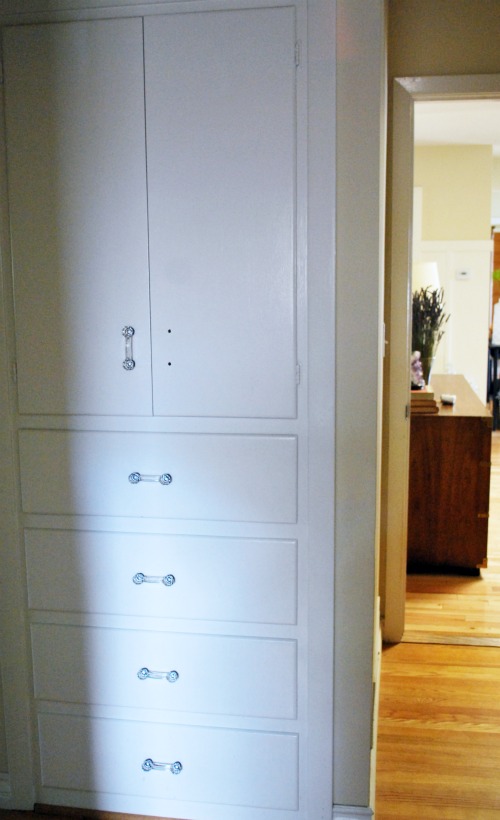 Here is the linen closet. What do you think? I was going to hang organizers on the door interiors to store medicines and guest toiletries, but I think I may have enough space on the shelves to make that unnecessary. Don't worry, I'll address the missing door pull.