I'm sorry to interrupt your weekend with a post, but this is incredibly important. We need to determine our colostrology.
I'll be honest. I'm a sucker for personality quizzes. Every time John and Sherry put one on their website, I'm off to discover what my style is, if I am more country than modern, or what my favorite color says about my career path. Actually, I didn't take that last one. I could never decide on my favorite color.
I considered it my duty to figure out my colorstrology after I read about it on Design Box. Melissa summarizes nicely the concept on her post, so I encourage you to click over. It's simple: just click on your month and birthday. Is it accurate? Who cares? It's fun. And, well, I would like to imagine mine is pretty spot on. One of my favorite colors is saxon blue. All blues, really, which is why I wore it to my high school reunion, but saxon blue seems like a color I could live with in home decor because it's muddier, not so bright.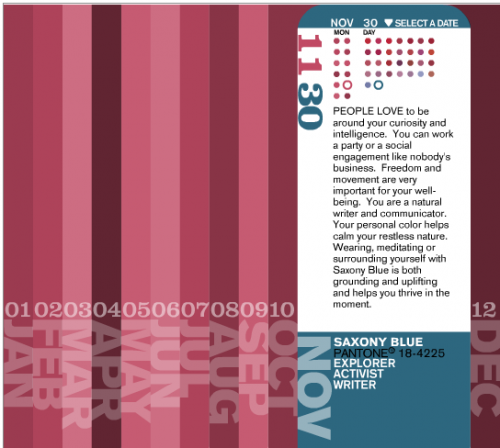 Here is Mikey's. His favorite color really is green.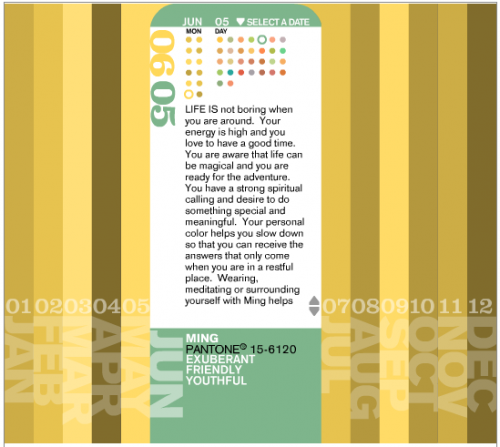 And here is Nicholas's, my little scrapper with a heart.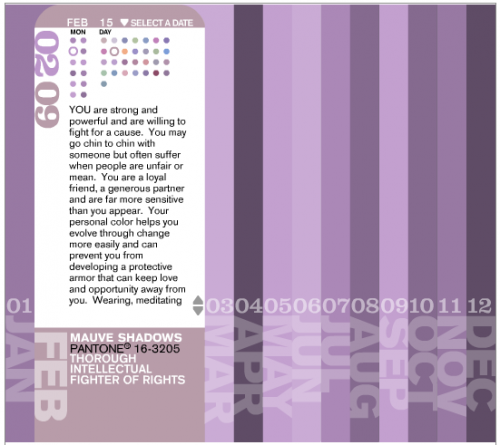 The Mister was also in the purple category. Now that I know our colostrology, I have an obvious question. How do you decorate a house with a blue-green-purple color scheme? The only things I can think of with those colors are circus clowns and hot air balloons.
I would love to hear your colostrology color and traits and if you think they are accurate. Happy weekend-ing!