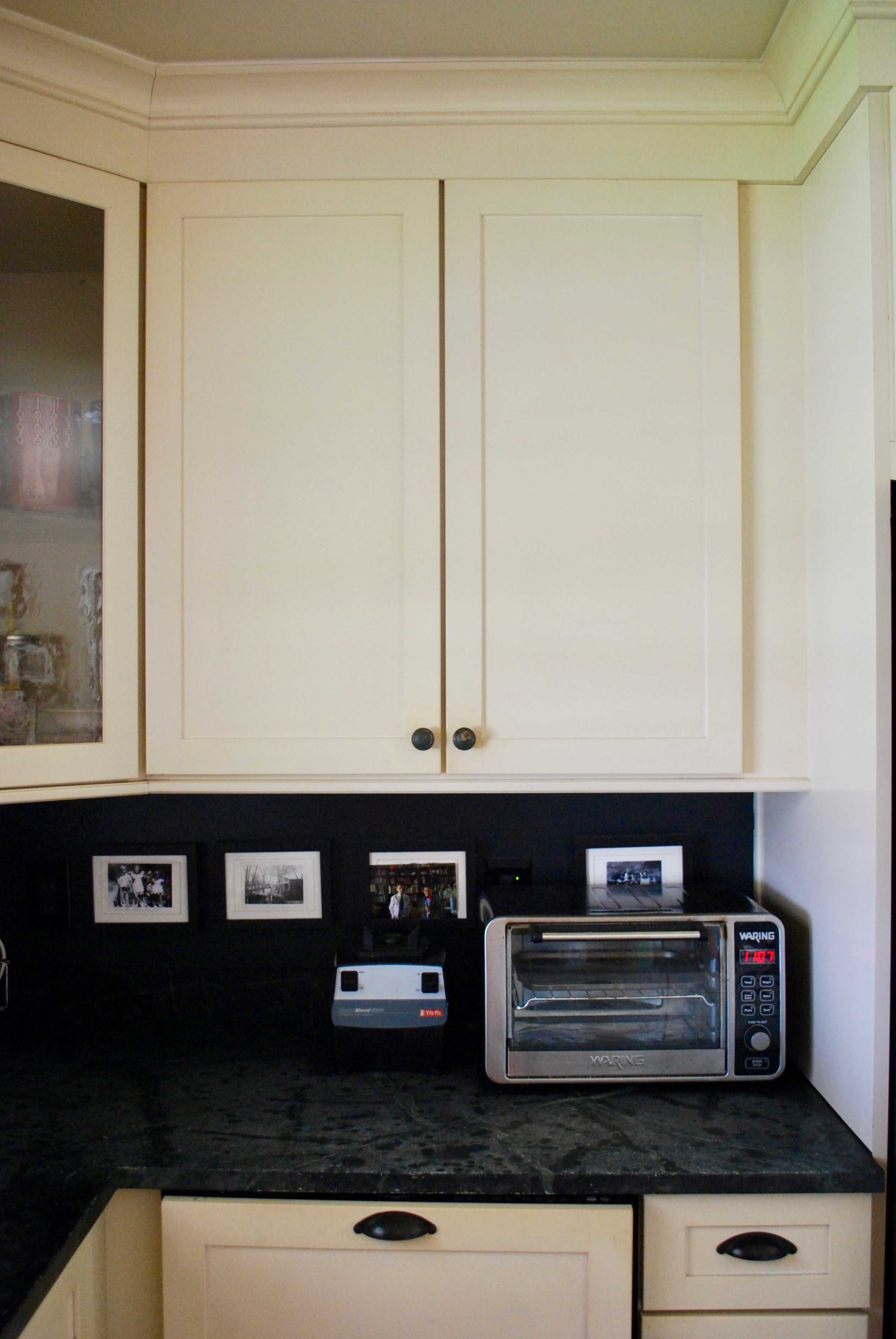 We registered for Pilsner glasses for our wedding. We also registered for wine glasses (red and white), everyday glasses, tumblers, and coffee cups and saucers, but the Pilsner glasses are what embarrass us the most. We drink Coronas, rarely, and lick the salt off the bottles. Our Mexican beer has a direct line of travel from the bottle to the gullet.
I do not know how many drinking glasses and average family of four needs, but I know they do not need Pilsner glasses.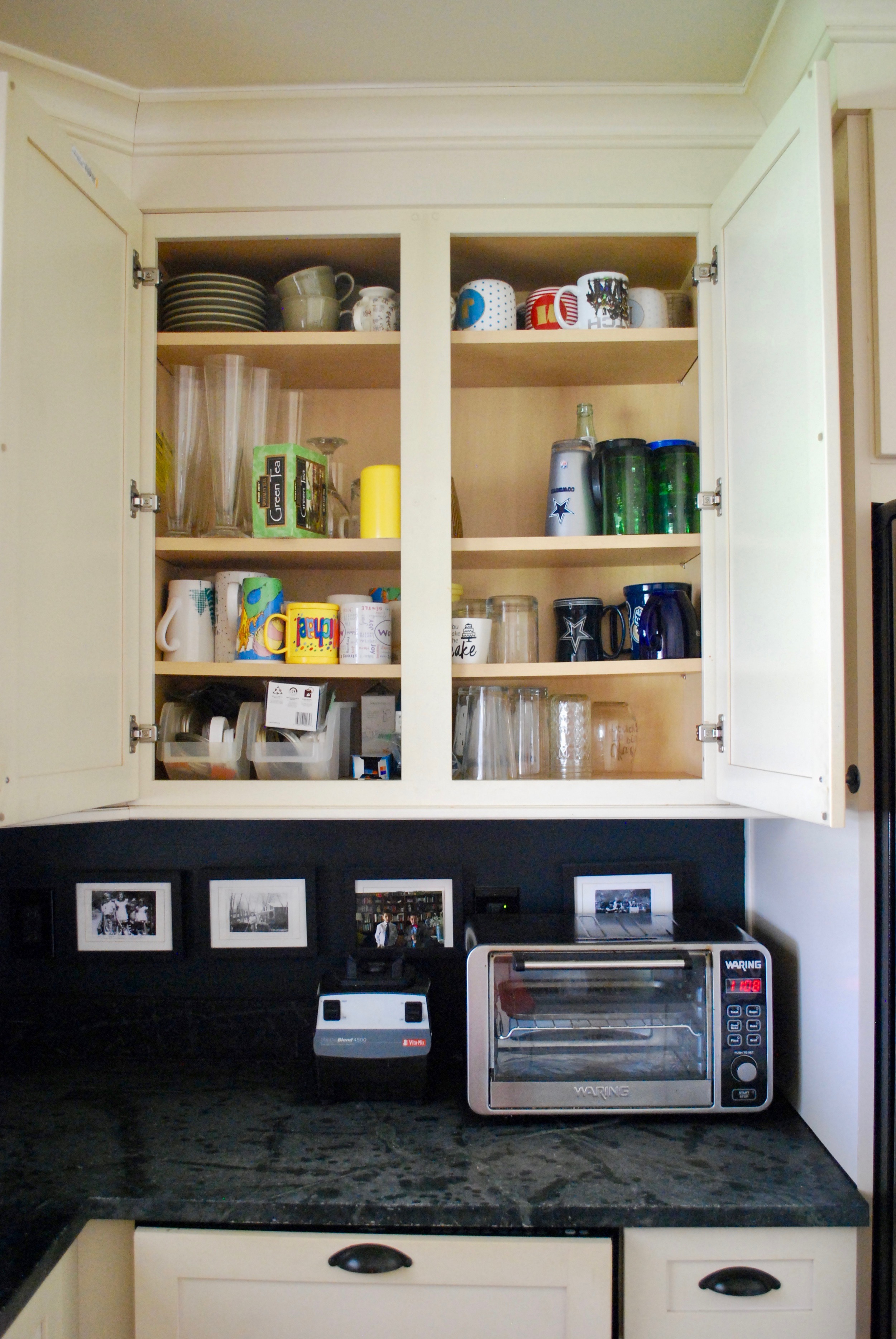 They do not need twenty three coffee mugs, either, but our kitchen cabinet suggested otherwise.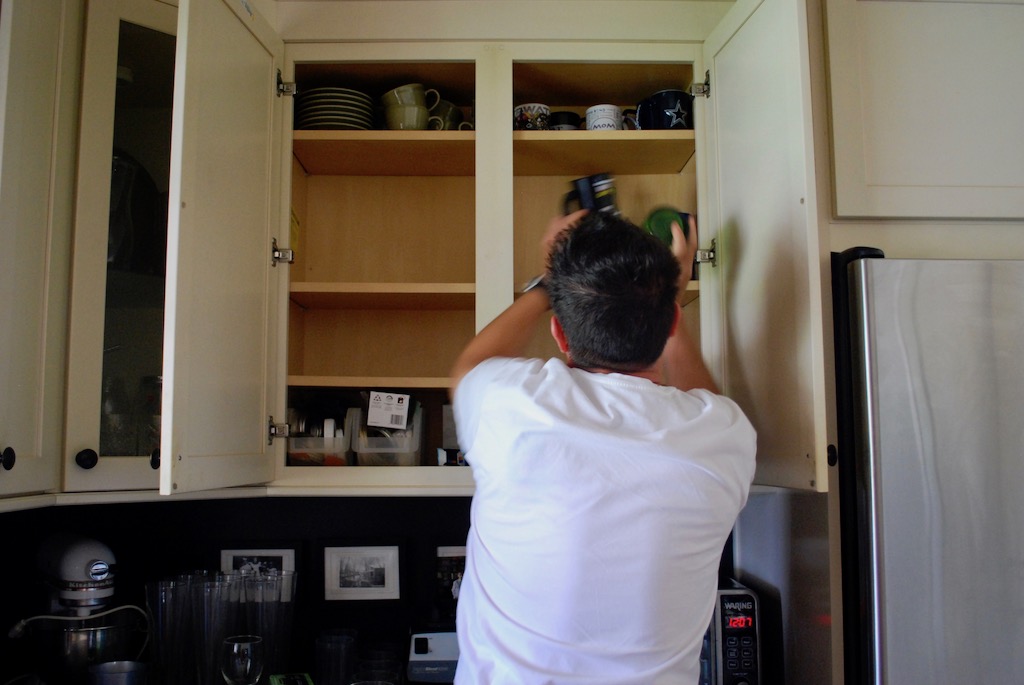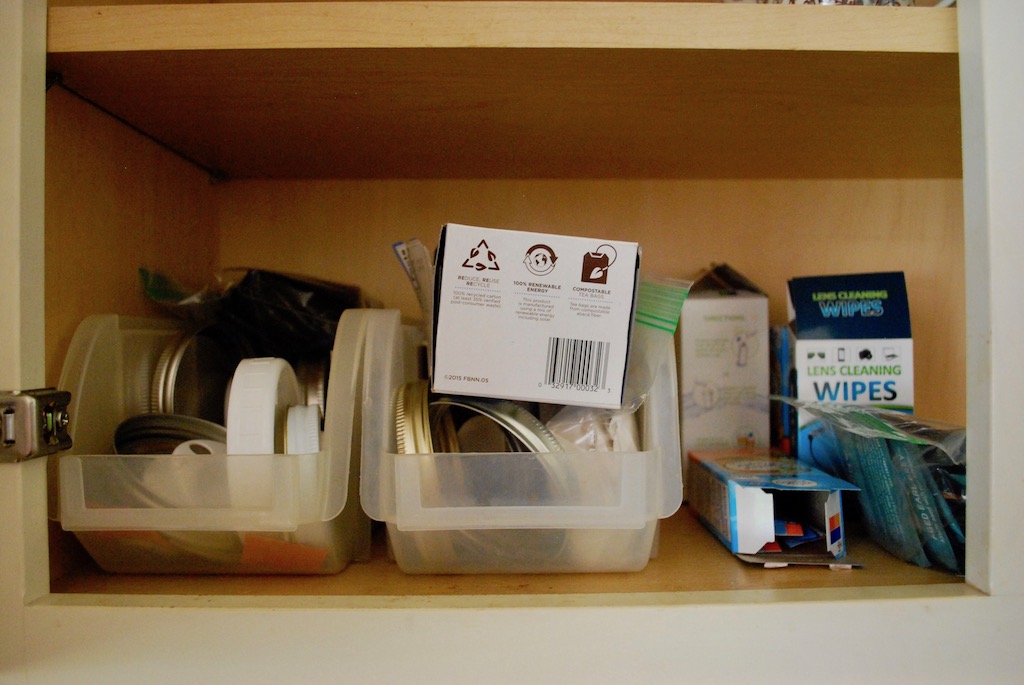 I decided 16 glasses is enough for a family of four. I based this decision on research and the fact that glasses I bought came in sets of 16 (eight high balls and eight tumblers). If I am wrong, I will buy another set. I also kept three novelty glasses the boys love and 8 coffee mugs. The coffee cups and saucers from our original wedding set remain, but they will go soon.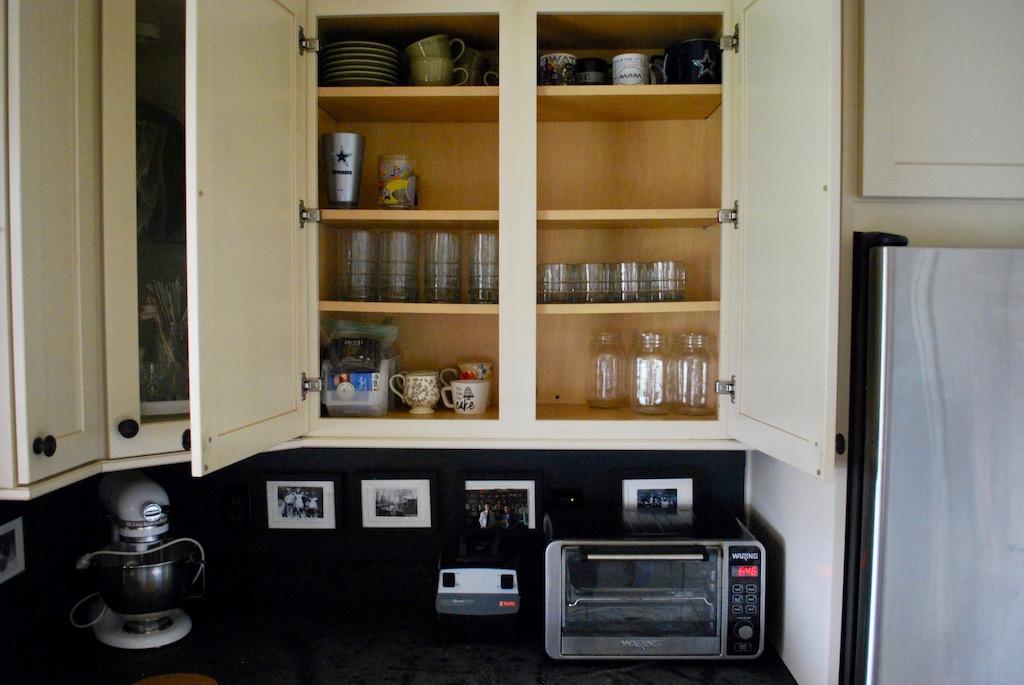 I wrapped up with newspaper enough glasses and mugs to fill a large moving box. I did end up commandeering the very bottom shelf of this cabinet instead of the corner cabinet shelf.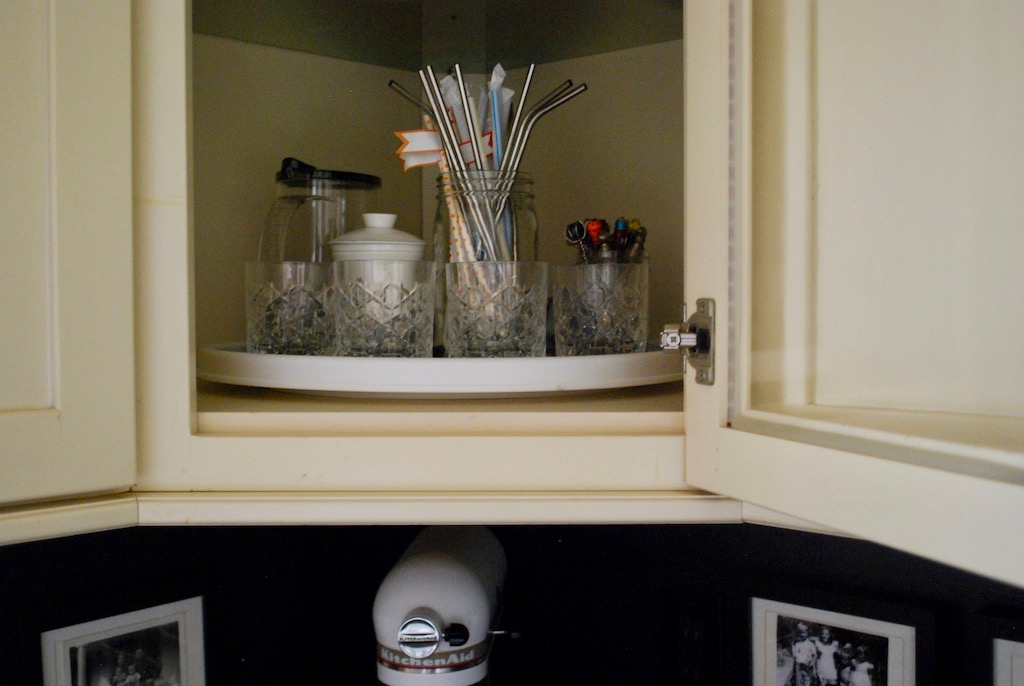 I loved Deanna's suggestion to buy a lazy Susan and was pleased to see they now come in 18″ diameter. I do not love that it is white plastic, but the functionality far outweighs the form in this case.
This area of my kitchen feels so good now. I need to remember the impact small projects can have in the home. I should have done this sooner!