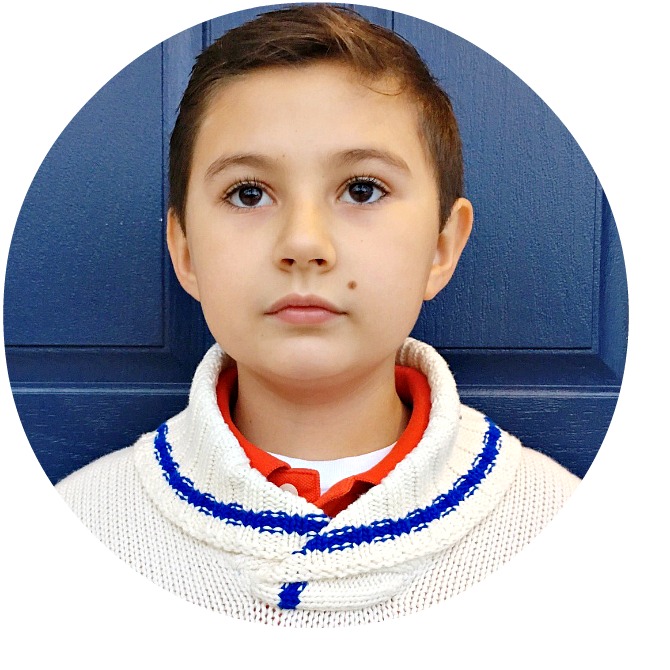 Saturday
This winter has been cold enough for the boys to wear sweaters, which makes me very happy because I think little boys wearing preppy sweaters look adorable.
Sunday
We celebrated my niece's 8th birthday, which meant more time with the cousins. The boys have been around their cousins so much lately, and I love it!
Monday
Another day off, another day organizing, baking, and reading.
Tuesday
I'm a total music mom. If the boys wanted to play 12 different instruments I probably would buy them all and chauffeur them all over town to various music lessons. But even I have my limits. Mikey discovered Moonlight Sonata by Beethoven and has been listening to it on repeat. Have you heard Moonlight Sonata? It's, like, the most depressing song, ever. Trust a tween to find emo-classical music.  But, hey, it isn't death metal, so I'm happy.
Wednesday
Mikey stayed home sick, and we spent the day on the couch snuggling and watching movies in between naps (for him).
Thursday
Kindergarteners, always, especially after hearing the Alan Rickman news.
Child: I don't have my book, Mrs. Kendall.
Me: Oh, did you forget it?
Child: No, my sister has it.
Me: Your sister? How old is she?
Child: She's two years old. [puts hand on my shoulder] But don't worry, she doesn't eat books.
Friday
The Mister has been out of town for a week and today he's coming home just in time to celebrate our 16th wedding anniversary! He hasn't had to travel for two months and, wow, that two months was just long enough for me to get used to him being at home. I forgot how hard it is when he's not home!
Have a happy, happy weekend, everyone. :)