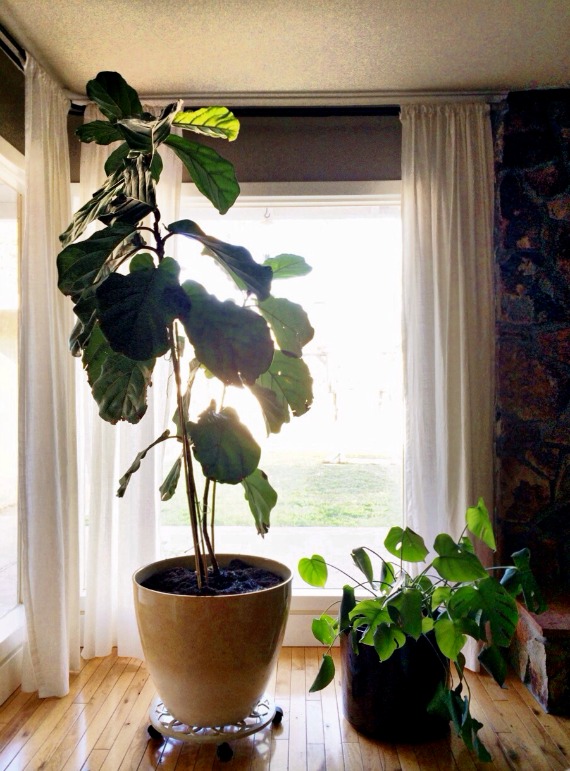 I took an unplanned break from the blog last week for a few reasons, though this one factored heavily in the "unplanned" part. The break was nice, far nicer than I anticipated. I didn't miss blogging, but I told myself that on Monday I would write again.
I woke up on Monday to an alert on my phone; someone called me an idiot on Instagram. It was a simple misunderstanding. The person jumped to a conclusion and misread something I wrote. It happens, especially when the hollow cavity where one's brain should be is matched in size only by a gaping maw that spews drivel, bless her heart.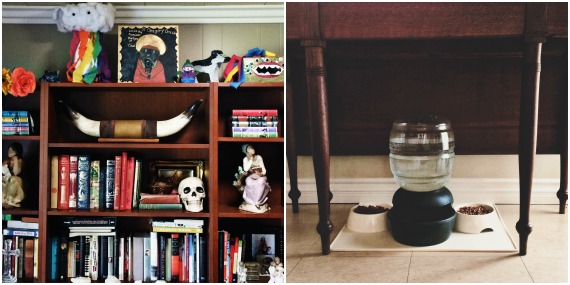 I did a few projects while I was away. I repotted my fiddle leaf fig and philodendron. Both plants were long overdue for a new home and, thanks to a good soak, the philodendron is already perkier than it is in that picture. All I have left to do is trim the brown edges off a few leaves on the fiddle leaf fig and give it a sponge bath. I live in a dry climate, and I'm not as good as I should be at misting the tree to increase humidity.
I bought the dogs a new orthopedic bed on super sale at PetSmart. I also moved their food and water dishes inside, since Buster is not eating. :( He'll eat if I or the boys feed him by hand, but other than that, he's boycotting his kibble. He's lost far too much weight. We hear on Tuesday (today!) if he has lymphoma or if he is fighting a very bad infection. I don't think he has an infection. His vet said that at this point, he needs nourishment, so we received the go-ahead to feed him whatever he will eat–within reason. Buster wouldn't touch white rice, normally his favorite, but he did gobble up a whole can of Taste of the Wild canned food. I mean, he gobbled it up. The boys and I were so happy that we gave him a round of applause with the enthusiasm of a mother at a college graduation.
My last little victory was figuring out what to do with all the boys' craft and school projects I actually want to keep. Those I put on top of our bookcase in that empty space I always assumed I would fill with more shelves. Instead of buying more shelves, I'm going to try purging some more books.