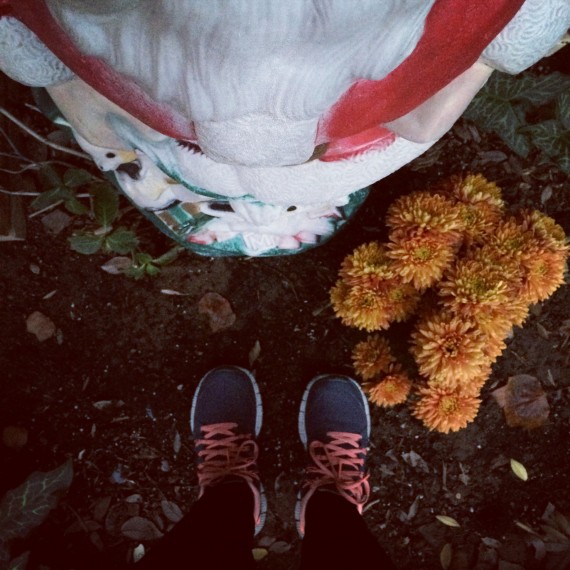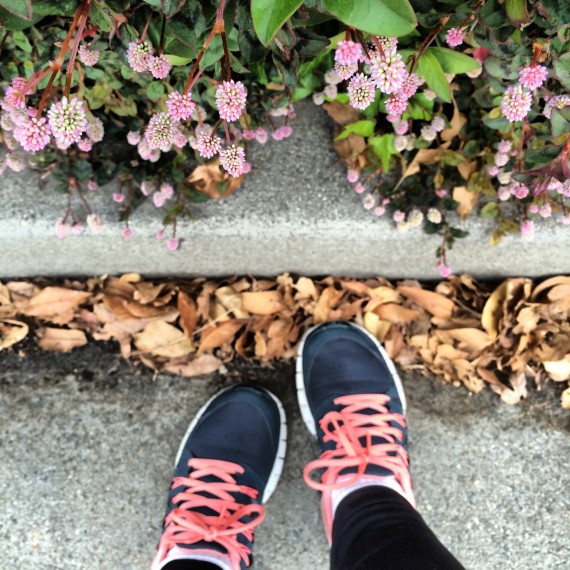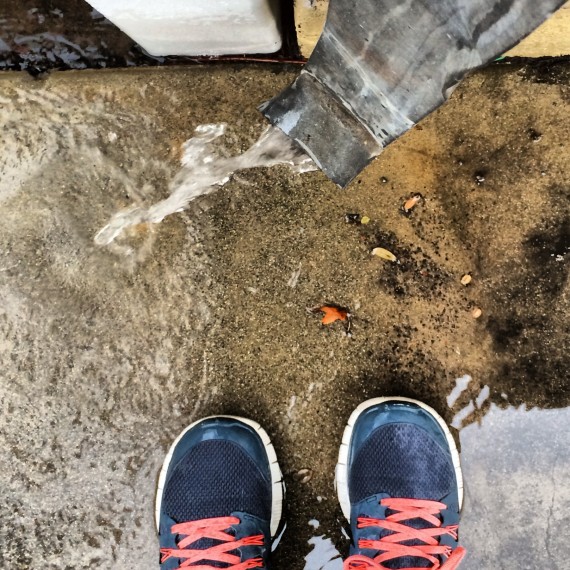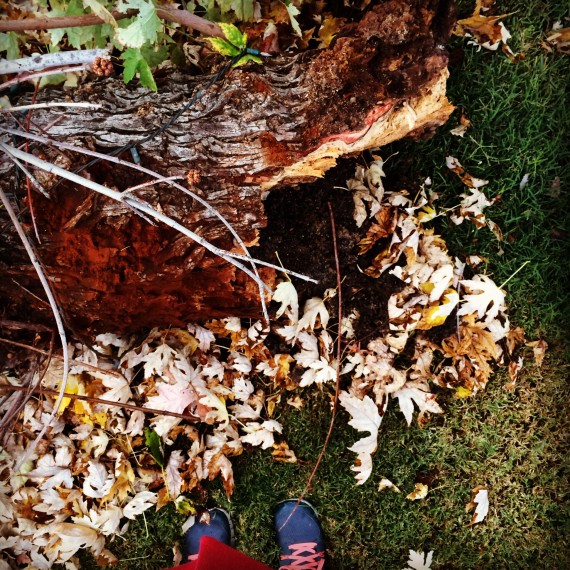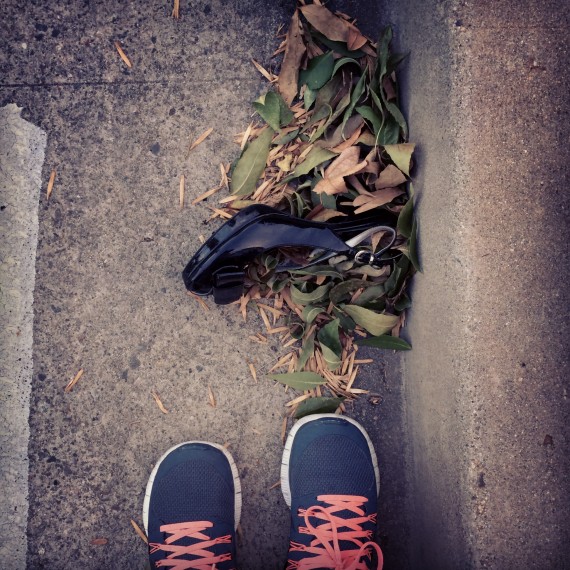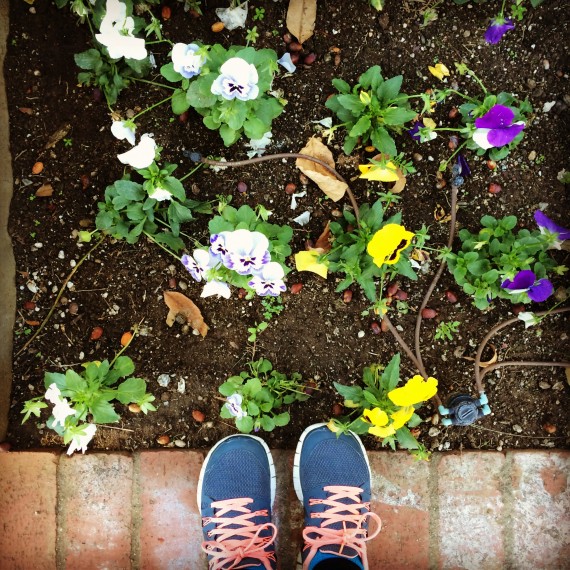 Whoa! The weather changed. On Monday I was out walking in a pair of short sweats and a t-shirt. On Tuesday I put on my long pants. On Wednesday I wore my pants and long sleeves. On Thursday I walked in the pouring rain. The rain just never let up. I went out mid-day so I would at least have some light. On Friday I took stock of the damage from Thursday's storm. That fallen tree branch gave me pause. I knew it was bad, but I didn't think it was that bad. Saturday and Sunday were great. Sweatshirt weather, but not terribly cold. I probably could have done without the sweatshirt, but I can toss my iphone in the pocket. Convenient!
Some comments from Instagram:
That 2nd picture is of a plastic Santa's belly. Ho, Ho, Ho! Christmas is almost here.
I really like those pink hedge flowers in the 3rd picture. I've never seen anything like them before and don't know what they're called.
As for the loan black shoe in the 6th picture, am I the only one who sees one shoe in the road and immediately thinks serial killer or kidnapping?
Song of the Week

Restless Heart — Matt Hires