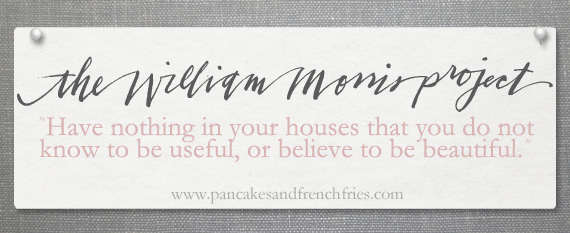 So the Mister decided to help me out this week by doing a project for me, but I suspect he also did it because he knew I was dilly-dallying.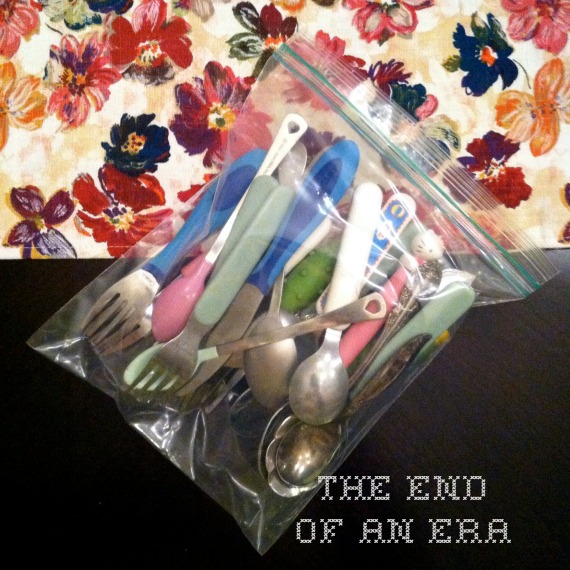 I came home and opened the utensil drawer to find he had cleared out all the toddler forks and spoons. He also cleaned out all the crumbs and organized the drawer, which has a sliding compartment, making it a double drawer. He didn't take a before picture, naturally, so you'll just have to imagine a jumbled mess.
Although Mikey is 9 and Nico is 6, I had many good reasons for keeping their toddler spoons.
We might have company over with young children.
The boys have petite(ish) hands when compared to teenagers.
The spoons are the perfect size for dispensing little amounts of somethings.
The forks are just the right size to get something small out of a jar, like an olive, should one ever get stuck and we need it in the event of a food shortage during azombie apocalypse.
They don't take up that much room when compared to everything else in the house. Like the sectional, for example.
You can see why I pushed this to the back burner. Alas, the day arrived.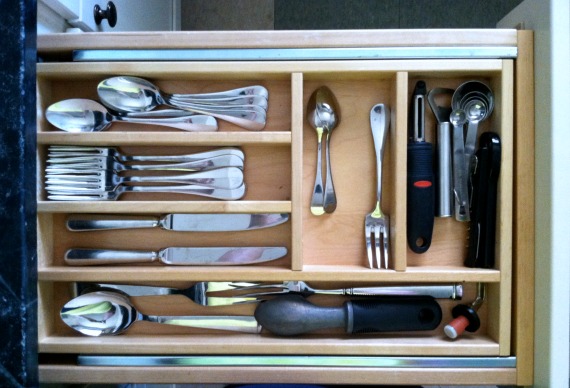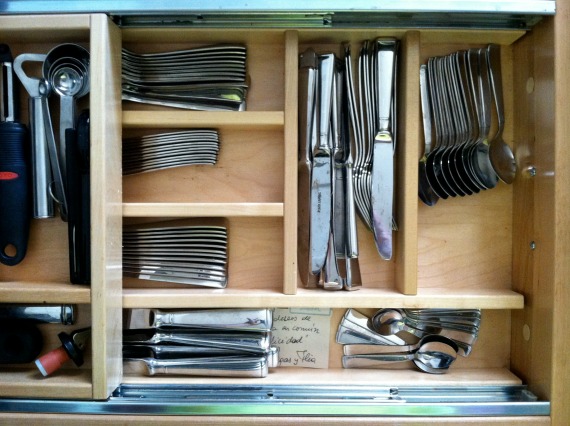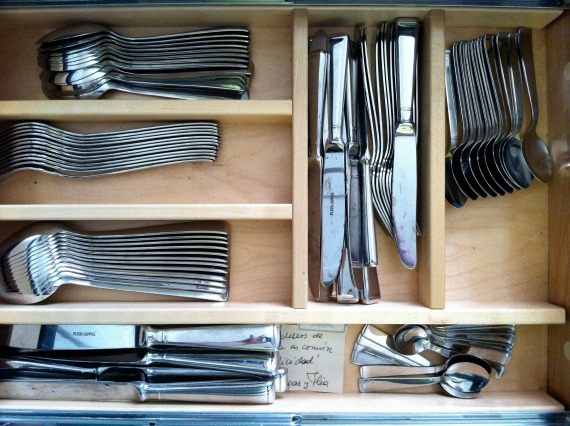 We are now the proud owners of an adult utensil drawer. We have forks and spoons and knives. Directly below that we have fancier forks and spoons and knives that we use on occasion, but really only when we are behind on cleaning the regular forks and spoons and knives.
I'm a little sad about the whole thing, honestly. I'm sure I'll get over it when the drawer opens without me having to pry it open using the strength of 40 men.
//////////////////////////////////
Now itís your turn! Feel free to share how you have lived according to the William Morris quote, ďHave nothing in your houses that you do not know to be useful or believe to be beautiful.Ē Made a plan? Cleaned a drawer? Bought a sofa? Tell us about it with a link or comment. A few guidelines:
Please link to a specific post, not a general blog address.
Your post must relate to your efforts to create an intentional home. I have a delete button, and Iím not afraid to use it.
No links to giveaways, please.
Letís use this weekly link up as an opportunity to gather inspiration and motivation. Click links. Discover new people. Say hi and good job. I know I will.

//////////////////////////////////