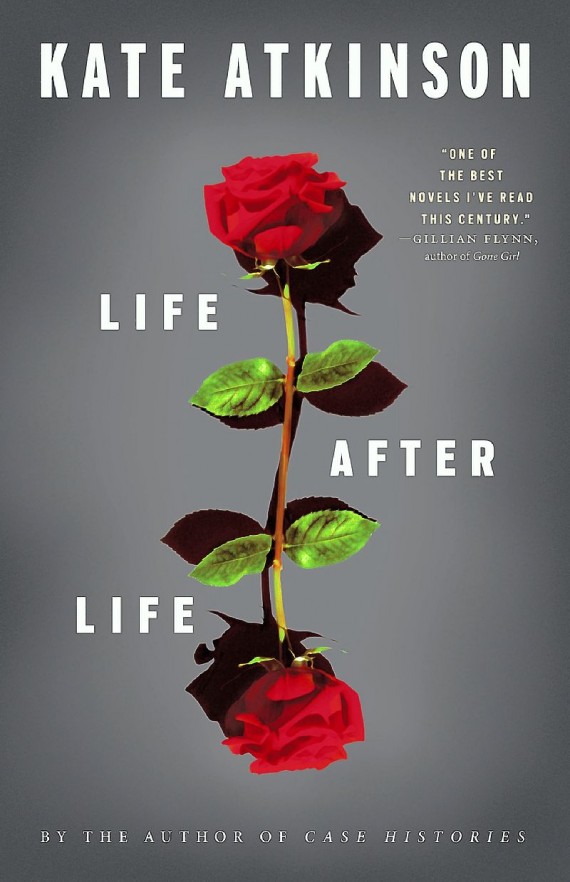 Ursula Todd's life is a an Ouroboros, a snake eating its tail. She dies, she comes back. Each time she comes back she is Ursula Todd, a recreated version of the Ursula Todd that came before, only stronger. With each life she goes farther. Her first life (that we know of) ends before it begins. This is Life After Life.
Snow

11 February 1910

An icy rush of air, a freezing slipstream on the newly exposed skin. She is, with no warning, outside the inside and the familiar wet, tropical world has suddenly evaporated. Exposed to the elements. A prawn peeled, a nut shelled.

No breath. All the world come down to this. One breath.

Little lungs, like dragonfly wings failing to inflate in the foreign atmosphere. No wind in the strangled pipe. The buzzing of a thou­sand bees in the tiny curled pearl of an ear.

Panic. The drowning girl, the falling bird.

Dr. Fellowes should have been here," Sylvie moaned. "Why isn't he here yet? Where is he?" Big dewdrop pearls of sweat on her skin, a horse nearing the end of a hard race. The bedroom fire stoked like a ship's furnace. The thick brocade curtains drawn tightly against the enemy, the night. The black bat.

"Yer man'll be stuck in the snow, I expect, ma'am. It's sure dreadful wild out there. The road will be closed."

Sylvie and Bridget were alone in their ordeal. Alice, the parlor maid, was visiting her sick mother. And Hugh, of course, was chas­ing down Isobel, his wild goose of a sister, à Paris. Sylvie had no wish to involve Mrs. Glover, snoring in her attic room like a truf­fling hog. Sylvie imagined she would conduct proceedings like a parade-ground sergeant major. The baby was early. Sylvie was expecting it to be late like the others. The best-laid plans, and so on.

"Oh, ma'am," Bridget cried suddenly, "she's all blue, so she is."

"A girl?"

"The cord's wrapped around her neck. Oh, Mary, Mother of God. She's been strangled, the poor wee thing."

"Not breathing? Let me see her. We must do something. What can we do?"

"Oh, Mrs. Todd, ma'am, she's gone. Dead before she had a chance to live. I'm awful, awful sorry. She'll be a little cherub in heaven now, for sure. Oh, I wish Mr. Todd was here. I'm awful sorry. Shall I wake Mrs. Glover?"

The little heart. A helpless little heart beating wildly. Stopped sud­denly like a bird dropped from the sky. A single shot.

Darkness fell.
She returns, dies as a toddler. She returns, dies as a child. She returns, dies as a young adult. Each death takes her further into life as she corrects the mistakes of the past with déjà vu.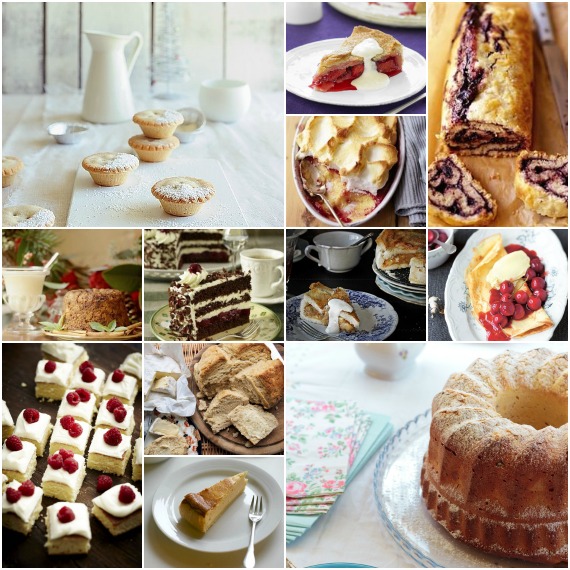 This is a book I should have finished days before I had to write this post. There are too many parts of the book I need to consider because it's possible I'm wrapped around the axle and reading into things.
Desserts, for example. Desserts, puddings, tea–whatever you want to call it, not one chapter concludes without at least one mention of something sweet. Kirschtorte (Black Forest Cake) alone is mentioned 4 times at least. I may have finished the book sooner had I not looked up every single dessert I came across. It has drinking game potential, and if you're curious I've created a pinterest board of all the desserts mentioned in Life After Life as well as Queen Solange because I had to know what a wooden knitting doll looked like. Desserts are typically conclusions to a meal. Did they represent the many endings Ursula Todd experienced life after life; is it a counterpoint to the typically bitter end Ursula meets; is Kate Atkinson addicted to sugar?
Ursula's name presented another dilemma for me, where dilemma is defined as the obsessive over-thinking one does over matters of questionable importance in light of world events. Ursula (the reader, really) is reminded often that her name means 'little bear,' but the name Ursula is also a saint who is believed to be the Christianized version of the goddess Freyja in Norse mythology who rules the afterlife. Freyja–if I'm getting my Norse mythology right, and it's absolutely likely that I'm not–was responsible for carrying souls onto the next life/plain/afterlife/I have no idea what.
I just realized that my circular thinking works nicely with the Ouroboros theme of the book. Well played, Kate Atkinson.
Every time Ursula dies, we return to her birth. At first, this was confusing for me, but over time I became used to the format and began to remember dates and recognize where Ursula was in history. The trick with this book is to read significant portions of it at once. At first I would stop and start, and with a narrative that goes forwards and backwards with an every changing chain of events, immersing yourself for at least a few chapters is the way to go. I quickly learned that the best time for me to set the book down was when Ursula returned to her birth. It just made things easier for me to keep straight.
Small little quibble: I do not like the jacket design, not even a little, and I love roses. The UK version is so much better. A fox on the cover!
Which brings up another dilemma I over-thought: animals. Ursula lives at Fox Corner. Her first name means little bear and her last name means fox. So, she's strong and crafty? She is rescued by a dog at least twice. There are chickens, rabbits, and at the end, kittens. Really, it's never ending.)
The last one I'll touch on here is whether the rest of the family knew what Ursula was doing. Without revealing spoilers, two characters towards led me to believe they were aware of Ursula's ability to practice her life until it was perfect.
I enjoyed the book both for it's creative premise and because Atkinson has a clever voice. Her witticisms were fun to read. Pamela's character (I'm pretty sure that was Ursula's conscience) was my favorite, but I'll leave the rest of my commentary for the comment section to avoid spoilers.