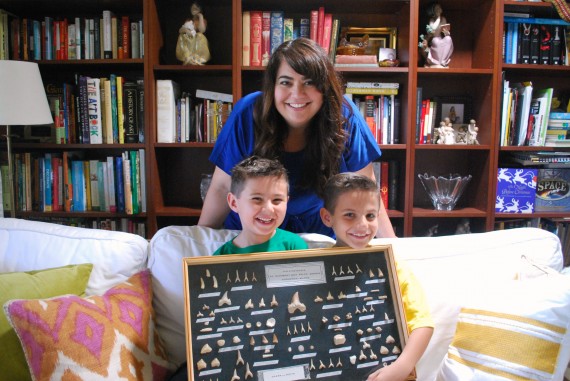 The shark tooth shadow box I bought on Thursday, while very cool, is more to cover the fact that while I am still in my church clothes, Nico and Mikey flew out of their own and into grubby t-shirts the second their shadows touched our front door.
"Would it kill you two to stay in your nice clothes for just 5 minutes?!"
Apparently, yes.
Happy Mother's Day, 2013!
p.s. PIBC (book club) news. We can discuss The Shoemaker's Wife on Wednesday of this week or next week. Which works better?