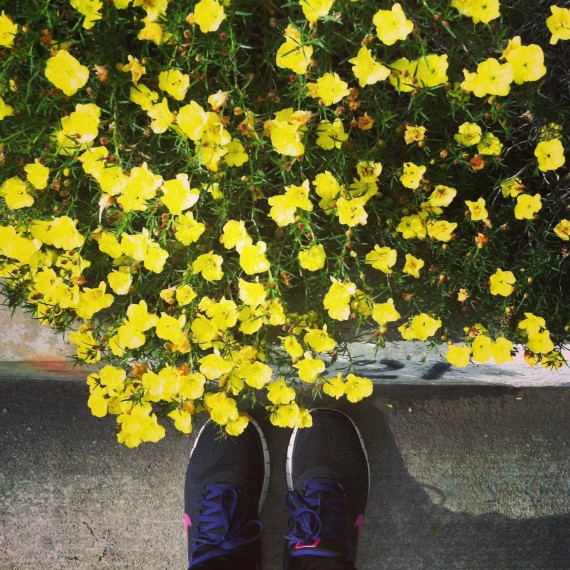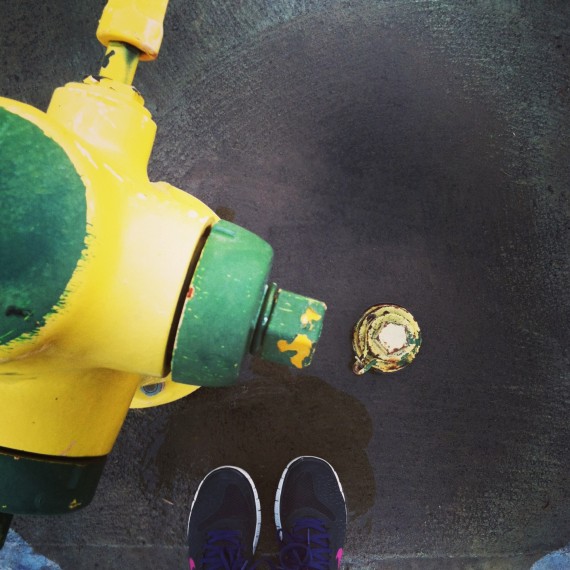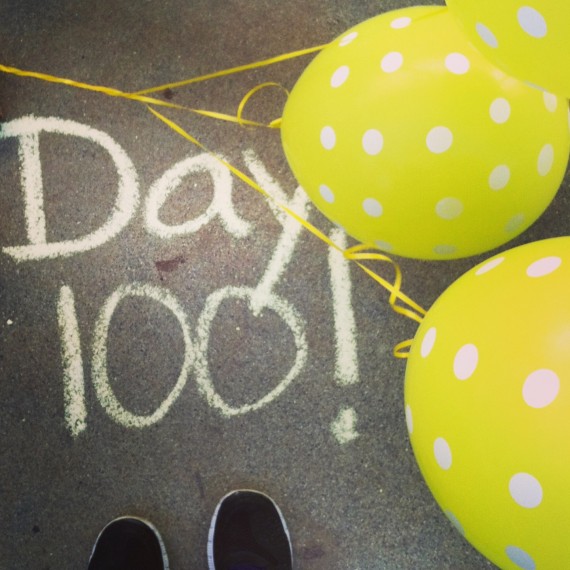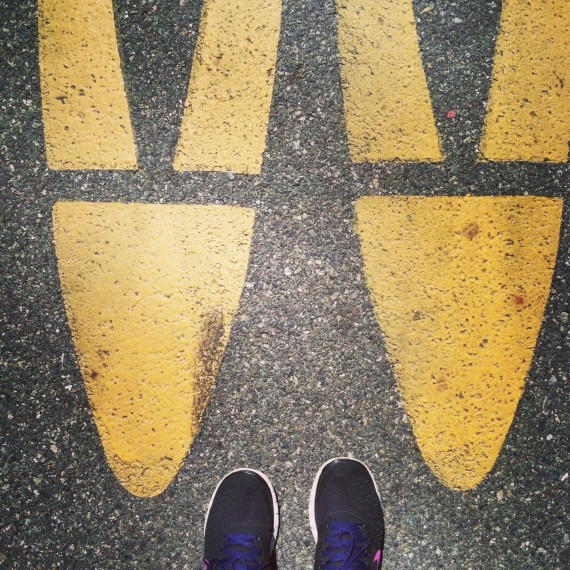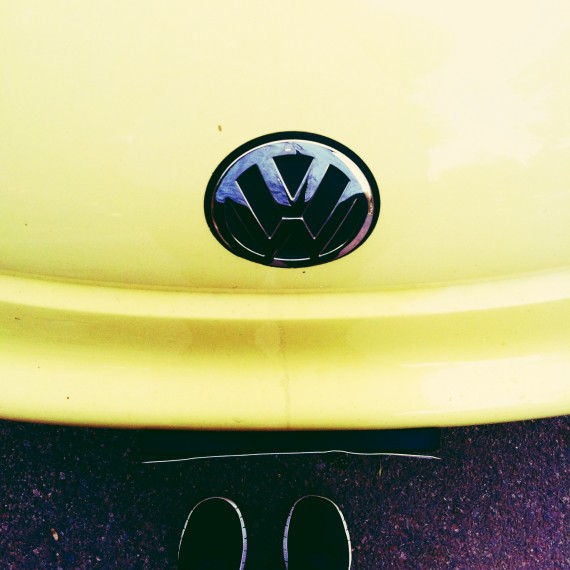 The First 100 Days
I walked every day of the first 100 days of the year–even on days when I had a migraine, was sick, or just didn't feel like it. And if that sounds like I'm bragging, so be it. This is a huge achievement for me. I went from being completely sedentary to exercising daily, and for once in my life I'm not going to downplay an achievement.
Some brief facts. I've walked around 130 miles since January. I've lost zero pounds. I'm down almost one size in clothing. I wear the same Old Navy pants/shirts, Nike Frees, and ankle socks from Kohls in a rainbow of colors. I wear white socks only when I'm out of laundry. I listen to Pandora and stick to 70s rock stations (Van Morrison and Queen), Katy Perry radio (rare), and 80s alternative (very rare). Most of my music isn't all that great for fast walking, but I'm not in it to break race times. My husband says he's never seen such a straight-laced girl listen to so much loadie music. It's true. To hear to my favorite songs, you would think I spent my youth with a six-pack of beer in an orange grove, staring up at the sky while laying on the hood of a Camaro. Really I just read a lot and occasionally hung out at the mall.
What has helped me the most has been Instagram. Taking my daily photos and publishing them there and on Facebook/Twitter has been a way to keep me intrinsically and extrinsically motivated. I have a task every day (take a picture!) and I can't complete that task without taking my walk. It helps that I like taking pictures. Then, after I publish them, I get encouragement from everyone to keep going. That has been a tremendous help to me. Support is key. In fact, it was a woman on Instagram (@Momonhold) who reminded me my 100 days was coming up and said she expected to see balloons in the 100 day picture. I never thought to buy myself balloons or do anything celebratory, but she inspired me to do just that and I'm so glad she did. I was so busy that day, and it was nice for me to take time out of my schedule to do something just for me–and something frivolous, to boot!
The daily task and support/feedback is what I don't really have with the reading and gratitude list of this project, and I think that's why I'm not doing as well in these two areas.
Oh! One more thing I do that is key for me to keep walking: I walk by myself. I like the quiet, I like listening to my music at full blast, and I like disappearing into my head. I've used reading to disappear my entire life, and now I see that walking is just as good an escape—maybe even better. Actually, better.
I can't believe I wrote that.
Song of the Week
Joy Division – Love Will Tear Us Apart