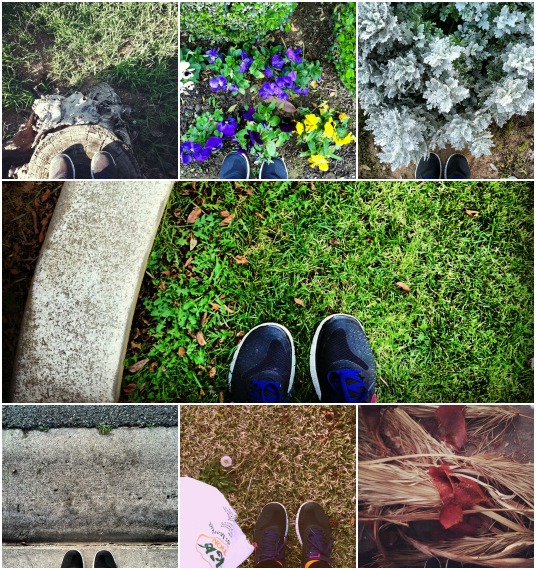 Body, Mind, Spirit
Mikey took a quick and severe turn for the worse on Thursday, so I spent most of my time staring at him and praying. He was noticeably better Friday morning after 12 hours of antibiotics, but he still has a way to go before he is 100%. My walks were short–no more than .66 miles–but much needed and a good way to burn off frantic mom despair. I also found myself more energetic once I returned home.
I caught up on much of my Bible reading over the week and am almost done with Exodus. I bought a Catholic Bible app for my iPad and while I hate to speak so soon, I think it might be a game changer. My Bible, the one I have had since I was a teen, has ridiculously small print and a basic table of contents. This Catholic Bible app allows me to select the font size and comes with footnotes. When I don't understand something–and let's face it, that's often–more often than not there is a footnote that will explain things in detail. I can highlight passages I like; bookmark areas; search by topic, person, or story; and share verses and links via social media. The app even comes with a few reading plans I'll look at next year. I'm having enough trouble keeping up with the one I've picked this time around.
I almost didn't write a post for today. I'm nervous and tired and thinking about Mikey. My gratitude list the last couple of days included Urgent Care, physicians, access to healthcare, antibiotics, 24 hour pharmacies, Mikey!!!!, and Motrin. Pretty much everything that made me happy was tinged with a bit of stress. Perhaps that's why when Daryl Dixon showed up at a crucial moment during last night's episode of The Walking Dead, I gave a tween-aged chirp of glee and jumped in my seat while my hands burst into a staccato of applause as if they had a mind of their own.
I put Daryl Dixon on my gratitude list.