I spent my Sunday purging and organizing the clothing in Mikey's dresser and tackling the closet stuffed with toys we planned on selling at the garage sale that never happened. It took a couple of hours, including procrastination time and breaks I didn't really need. It went faster than I expected, and I was really puffing out my chest about it, too, until I realized he had a hamper full of dirty laundry. Curses.
At least I had a good attitude about it! [False.] I tackled his clothes like I do every project: with confidence and excitement. [Lies.] I pin up my hair, put on something pretty, preferably with poofs, and sing my happy little working song.
I never, never procrastinate. [Uh huh.] Like, ever. [Sure.]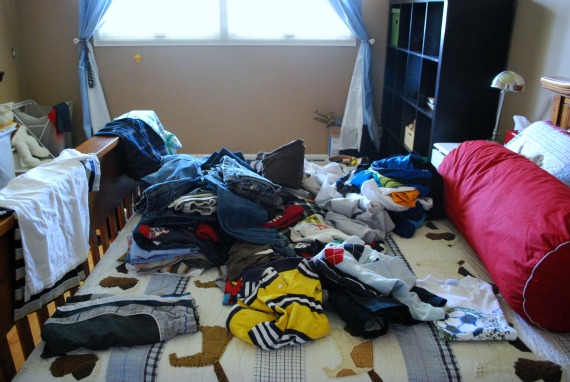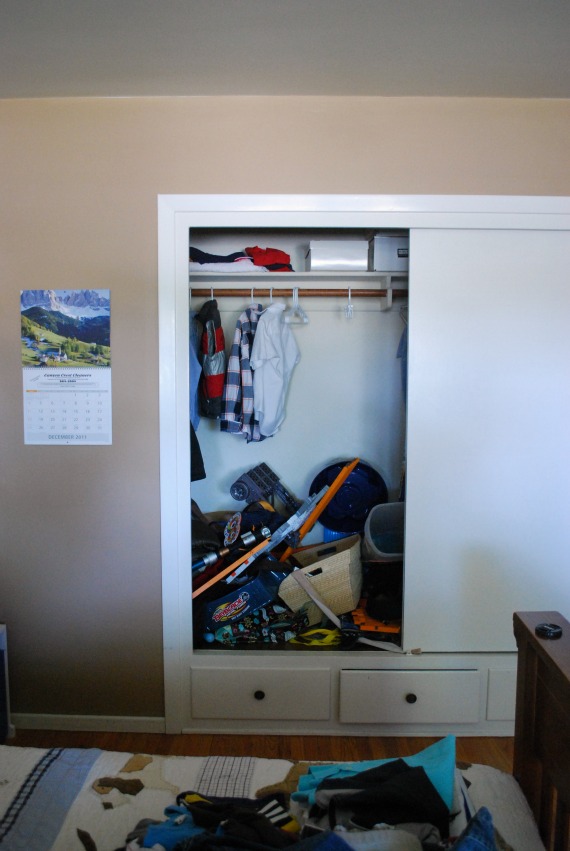 That's why Sunday was so easy. I clickity-clacked into Mikey's room in my kitten heals and fingered my pearl necklace. My alabaster brow only slightly furrowed at the dresser's worth of clothing on Mikey's bed and the mess in his closet before I admitted out loud for the suburban-woodland creatures to hear, "Tsk, tsk, tsk, tsk. This just won't do! "
Then, I waved my team on (two ancient beagles, three fish, some moths) and got to work.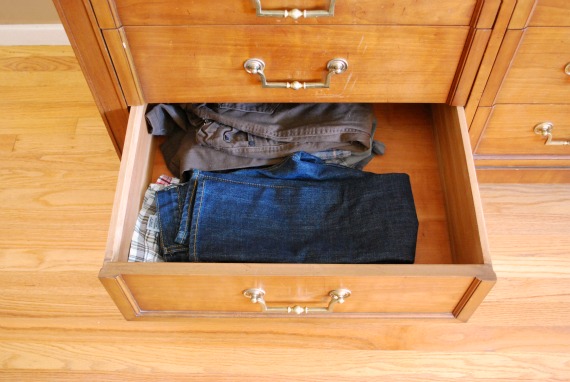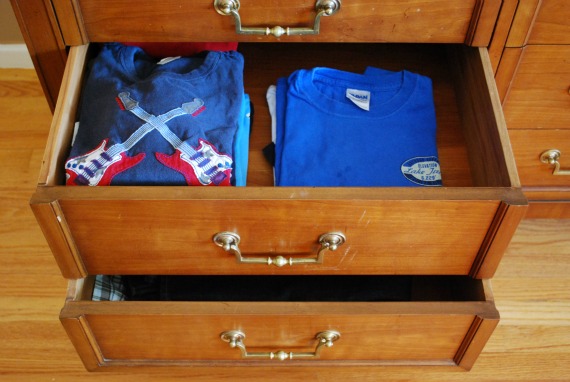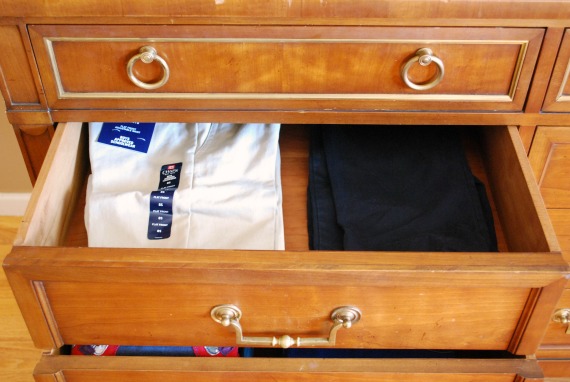 BIBBITY.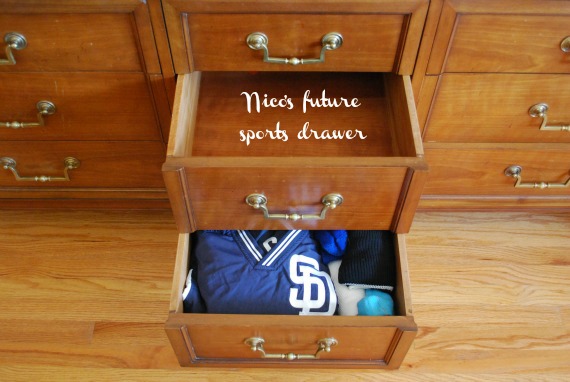 BOBBITY.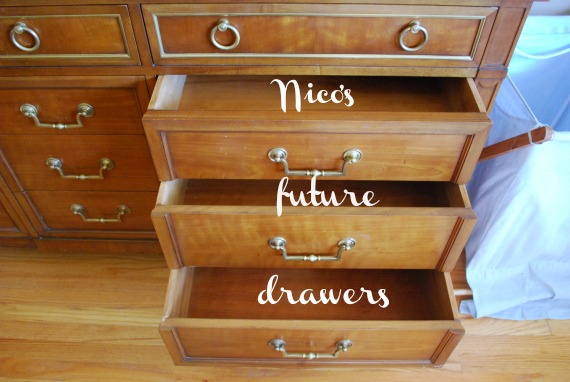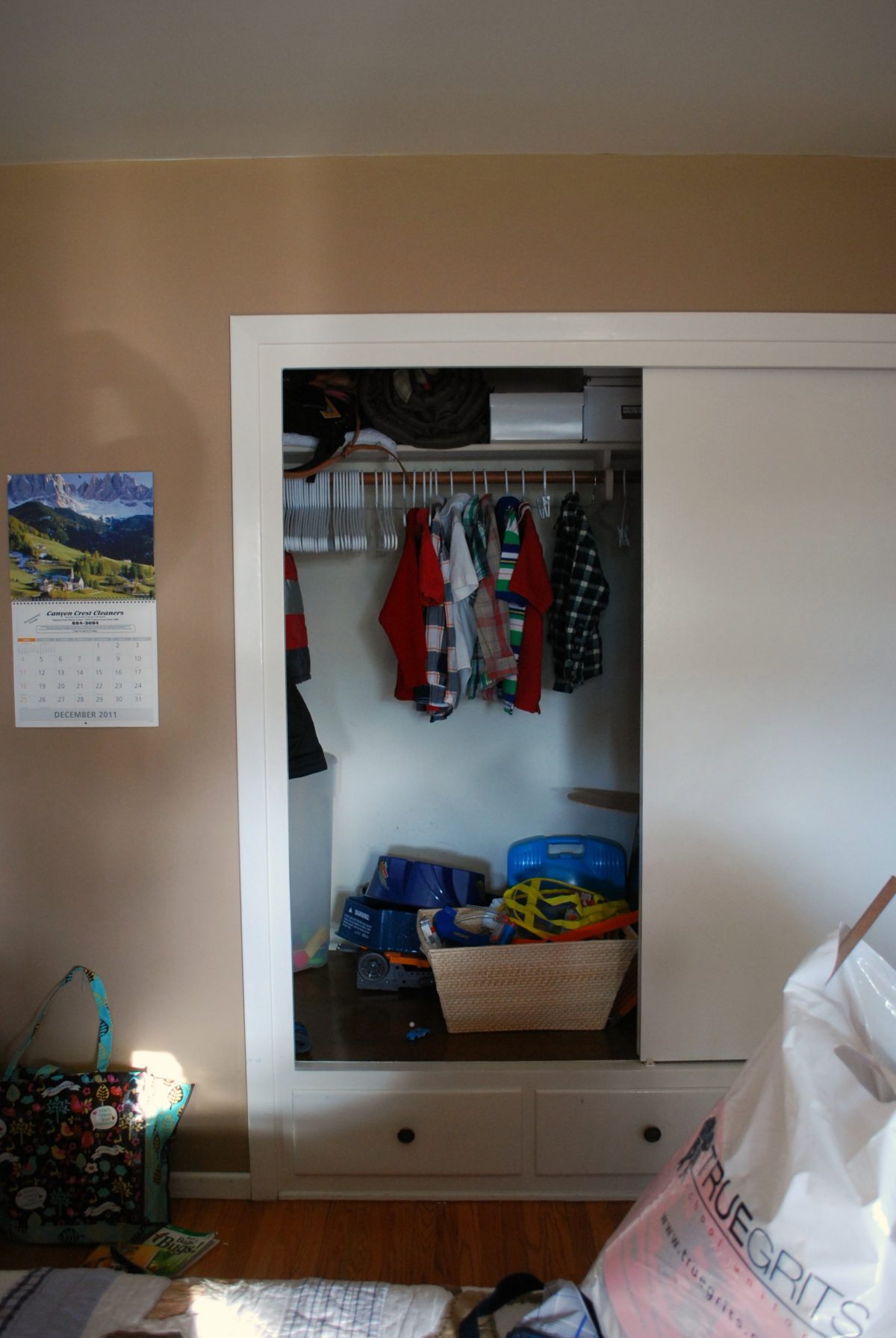 BOO!
Wasn't this fun?
New here? For the next 31 days I'm living according to the famous William Morris quote, "Have nothing in your houses that you do not know to be useful or believe to be beautiful." You can learn more about the project here, and catch sneak peeks of my projects by following me on Facebook, Twitter, or Instagram (I'm @pancakesfries).