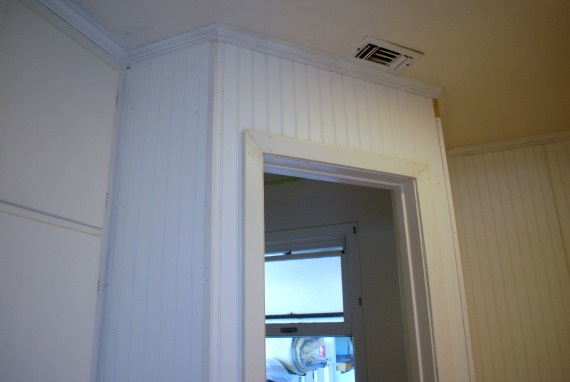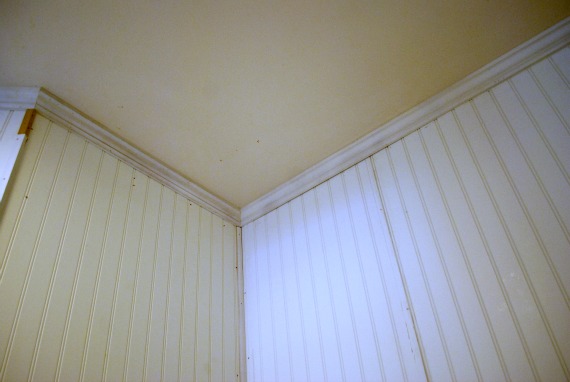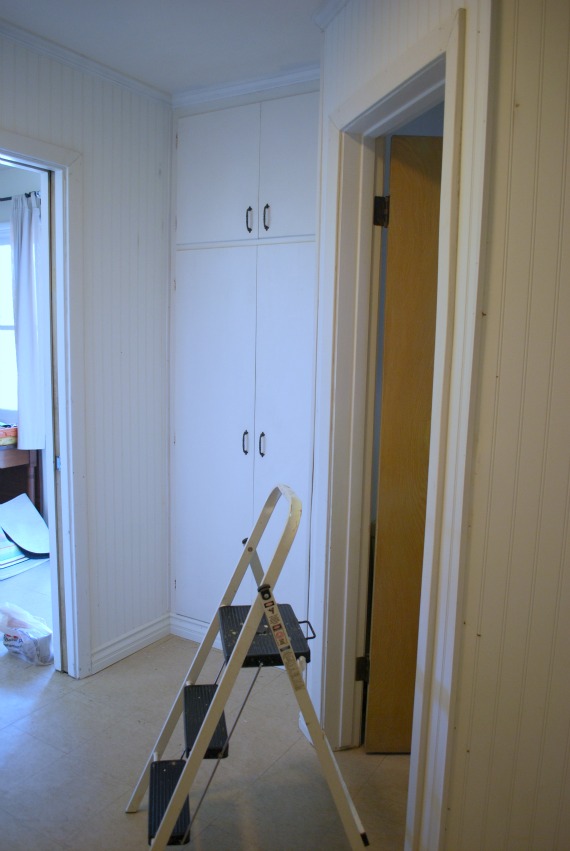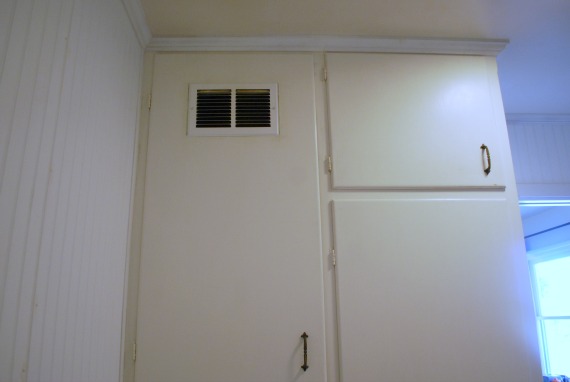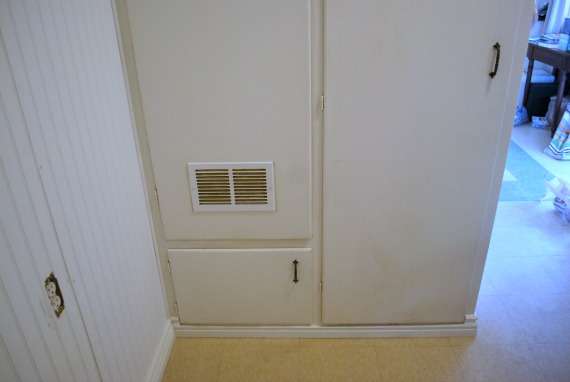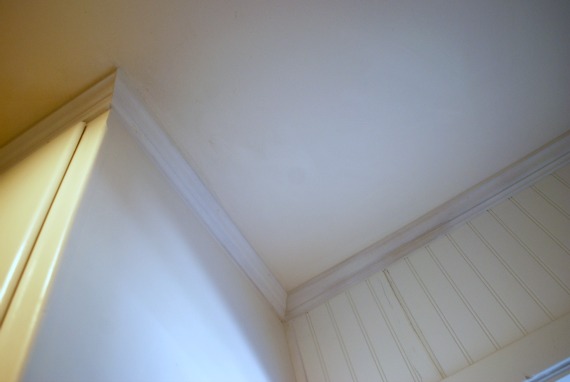 I almost titled this post The World's Most Boring Post Ever aka Staring at Primer White Walls, but I'm a bit of a stickler for consistency. I present to you: The Laundry Room No. 4.
You probably saw the title and expected to see painted walls, maybe an appliance in place. I hear you! That's what I would have expected, too. But, alas, I had no time for such things. I was too busy discovering that D.I.Y. actually stands for Divorce Imminently Yours.
Perhaps you're thinking the walls look good. The moulding looks amazing. The patching and repair works is great and the nail holes–what nail holes? I know. That's what I thought, too.
Too bad after I took these pictures my husband then spent two hours caulking, filling, sanding, wiping and all around driving me insane. I joked that he was like Lady Macbeth with the nail holes, and that maybe he was just filling in his imagination. It looked good enough for me. He was unimpressed with my literature humor.
"It looks great! Why are you caulking it all again? Let's just paint and get it done."
"Because I caulked it all last night and things have settled since then."
"Settled? Really? Because I would love to settle right now. I say let's settle with 'looks good' and move forward."
Then. Then! He said he could not and that's why he has to do all the D.I.Y. (Divorce Imminently Yours) projects because my attitude towards detail work was too, "casual."
I replied that if by "casual" he meant "not insane," then yes. Guilty as charged!
Then. Then! He reminded me I was sick and suggested I lay down. In the bedroom. At the other end of the house. Under the covers and with the door closed.
You don't have to tell me twice, Mister. You can stick your caulking where the sun doesn't shine, thankyouverymuch!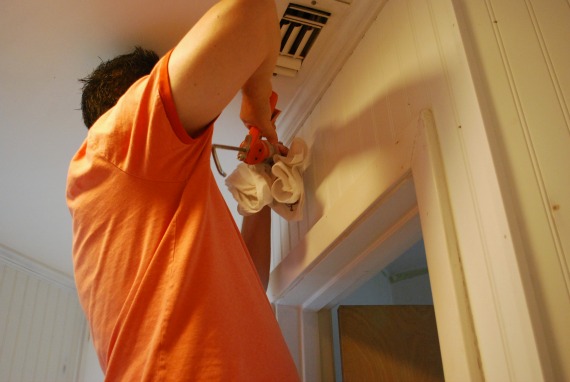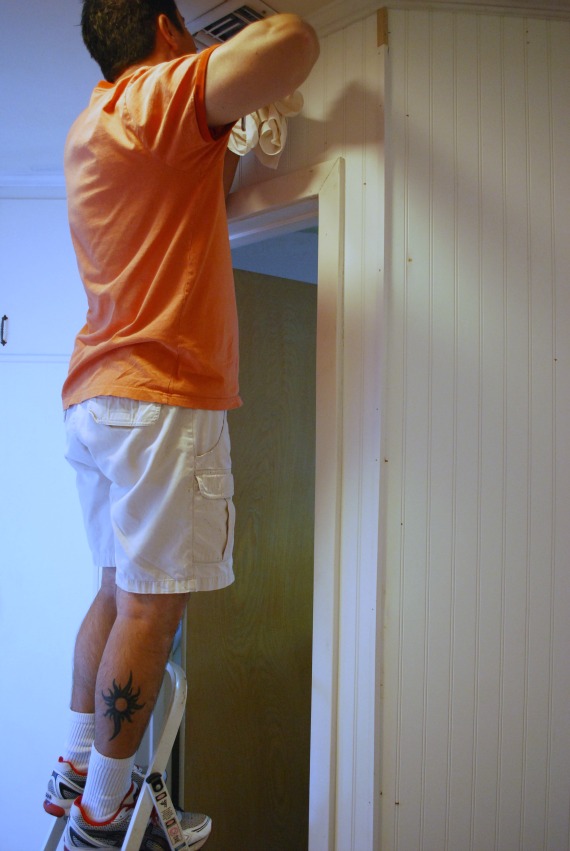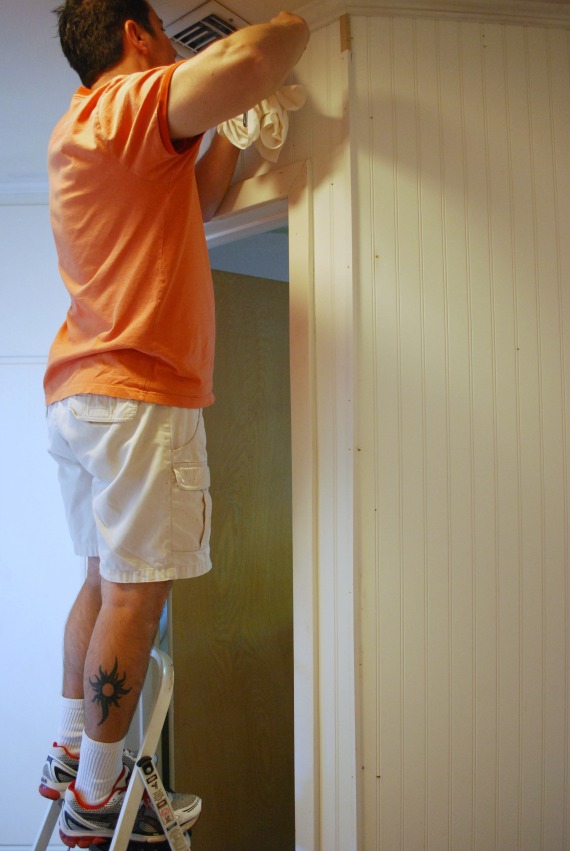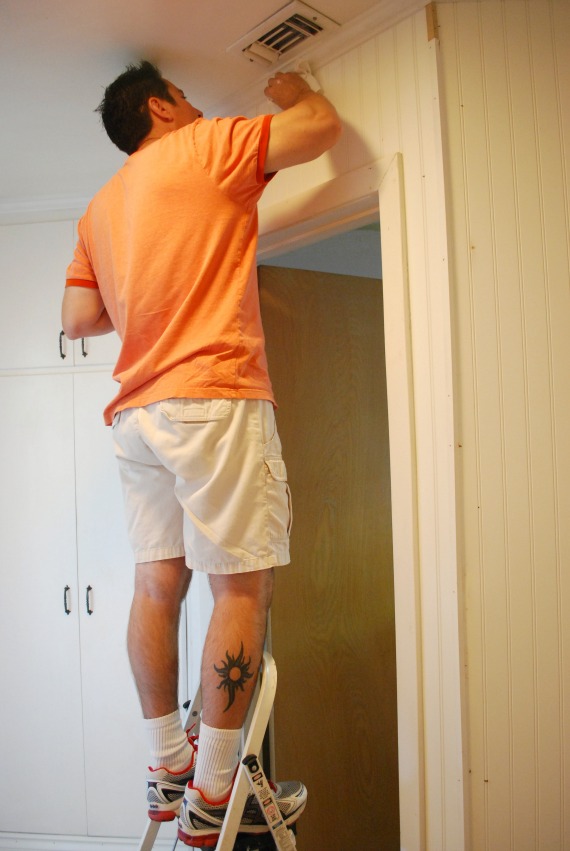 I'm pretty sure he's still in that exact spot.
::::::
New here? For the next 31 days I'm living according to the famous William Morris quote, "Have nothing in your houses that you do not know to be useful or believe to be beautiful." You can learn more about the project here, and catch sneak peeks of my projects by following me on Facebook, Twitter, or Instagram (I'm @pancakesfries).