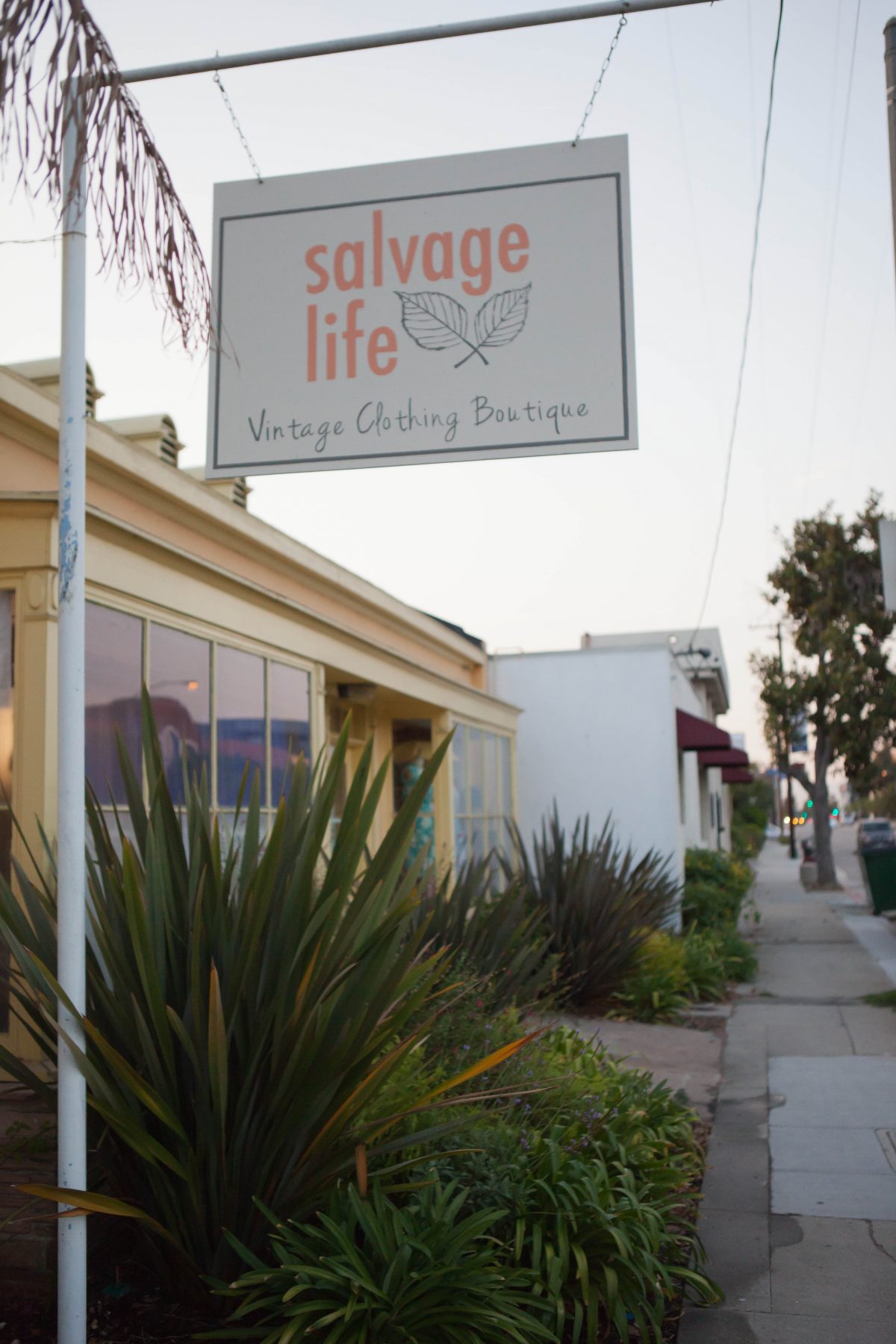 I knew The Craft Cabinet wouldn't turn out half bad when I saw the yellow store front. "At the very least," I thought, "we'll give a good first impression." 
Cautious Optimism: My motto in life.
Expect the Best, Prepare for the Worst: My other motto in life.
Salvage Life in Long Beach was an amazing venue. Beth Giles opened the doors to her vintage boutique wide open with a 3-week old infant on her hip and a toddler at home. She was indefatigable! Never did I look so calm, so rested, and so energetic when I had a new born and little one underfoot. I certainly didn't sweep the floors and clean windows an hour before twenty strangers walked through my doors when I was in her shoes almost 6 years ago.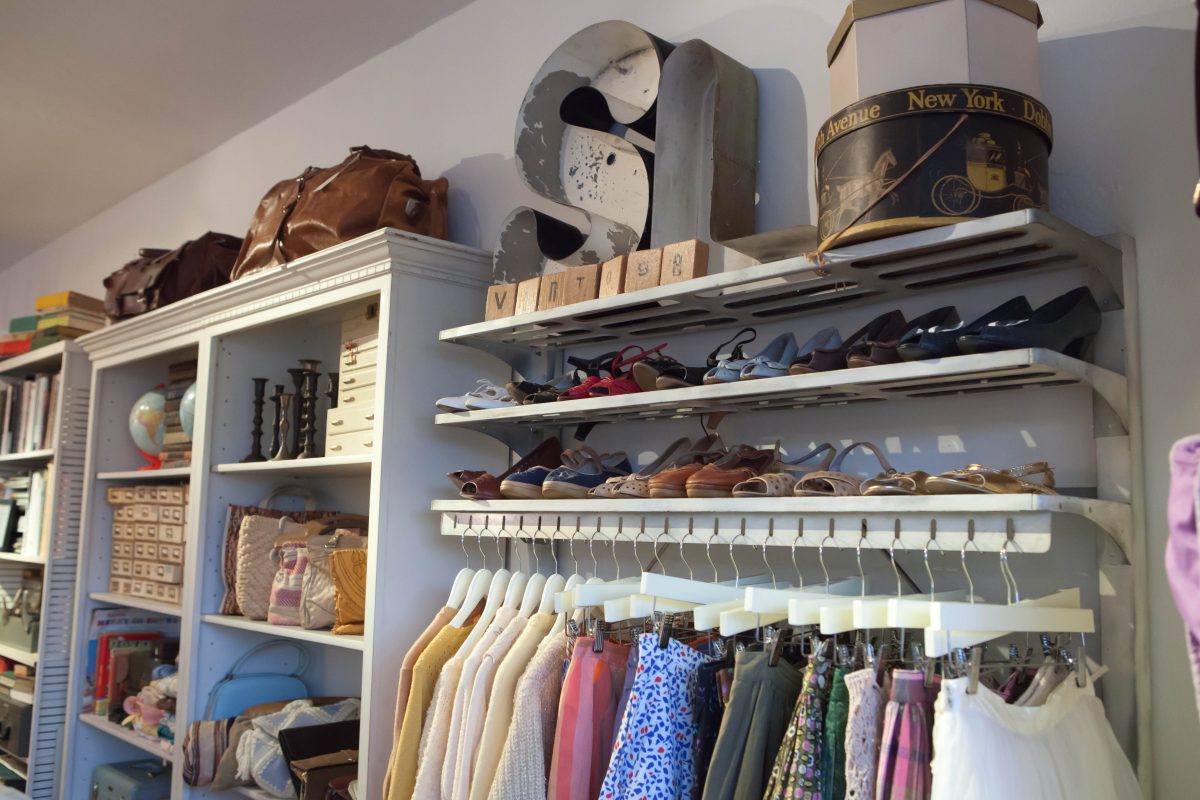 With such a limited budget for decor, we knew we needed a place that was pretty on its own. Salvage Life was bright, clean, and filled with stylish vignettes. We added balloons, vintage inspired party decorations, and a few ribbon streamers.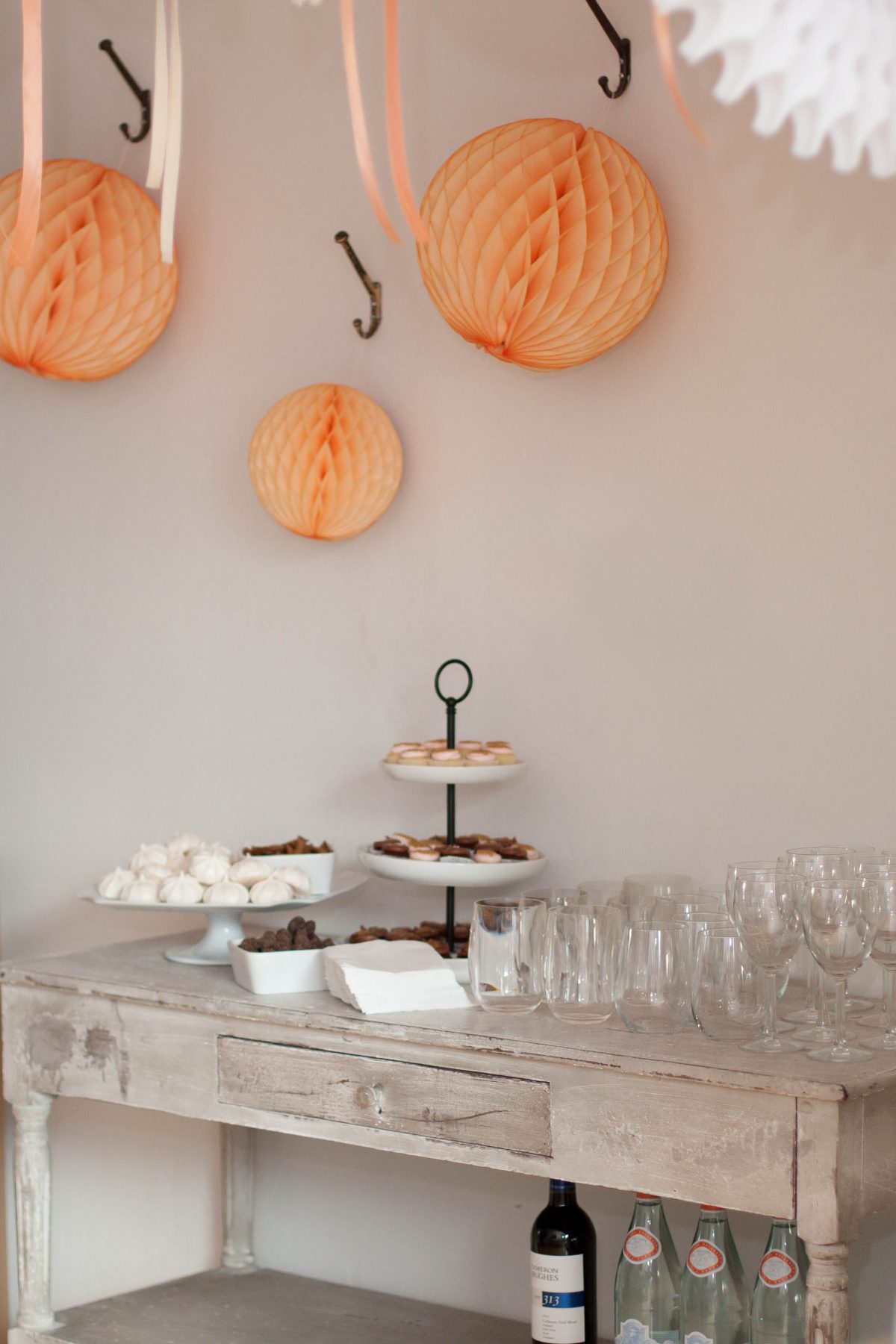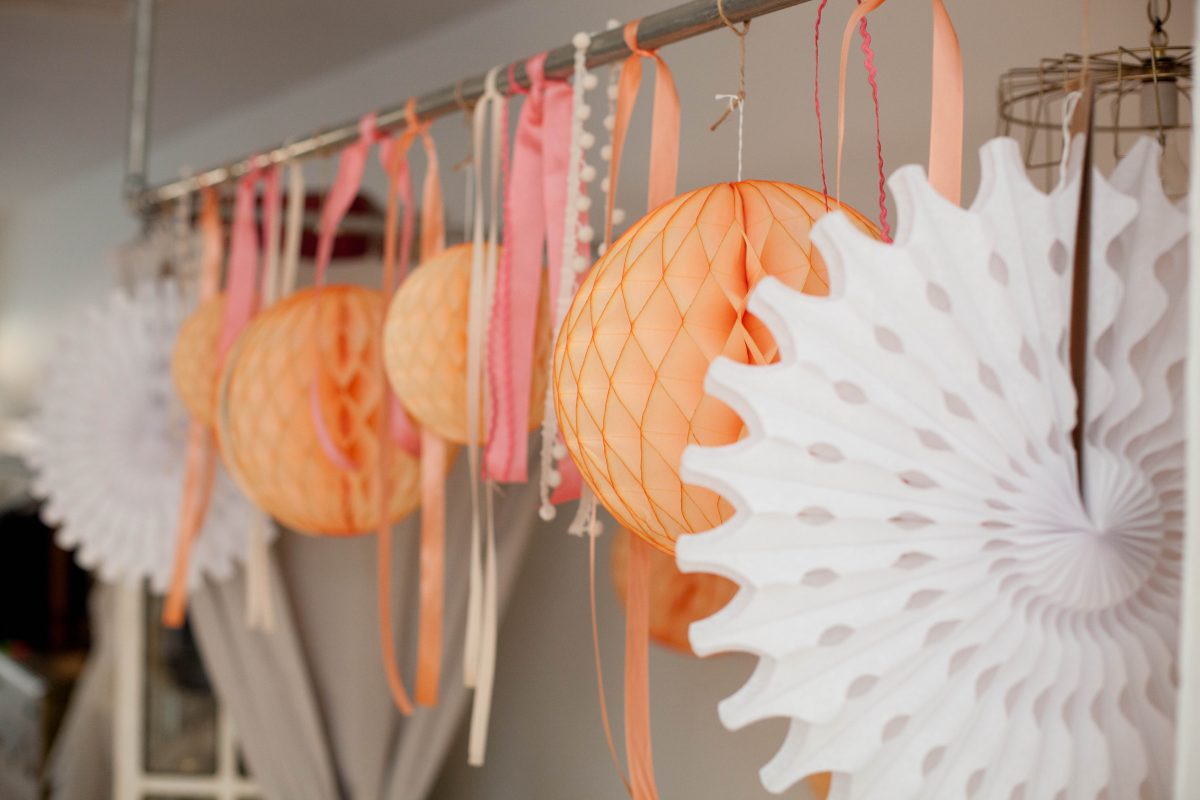 Danni and Gena are the lifesavers responsible for the pretty dessert archway. Andrea and I gave them a rough idea of what we wanted and then they took it to the next level.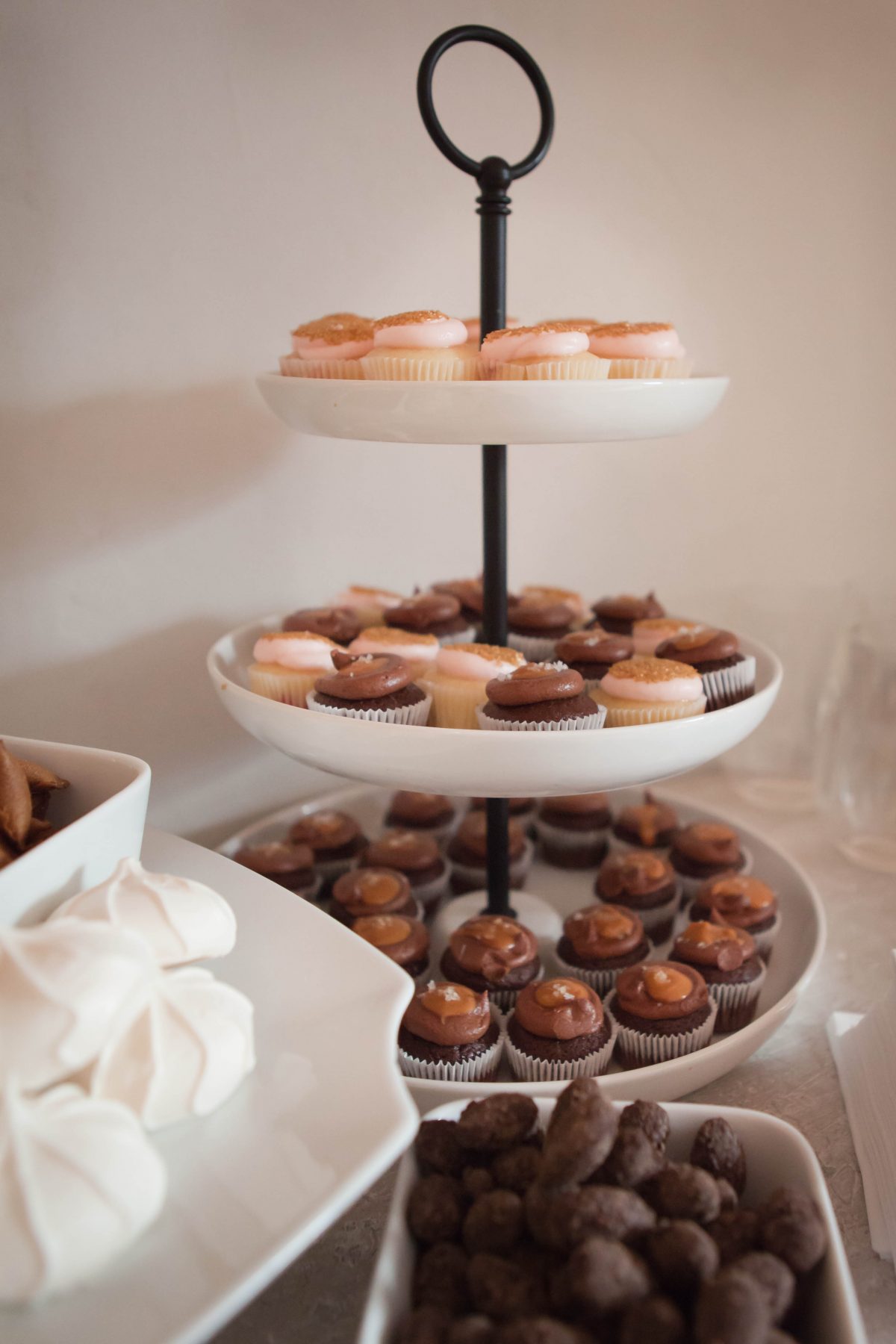 The miniature cupcakes (sea salt caramel and chocolate; strawberry cream) are from Baby Boy Bakery. Andrea has worked with Jacqui in the past for several events, and her custom and organic cupcakes have yet to disappoint. We rounded out the table with chocolate toffee almonds and merengues.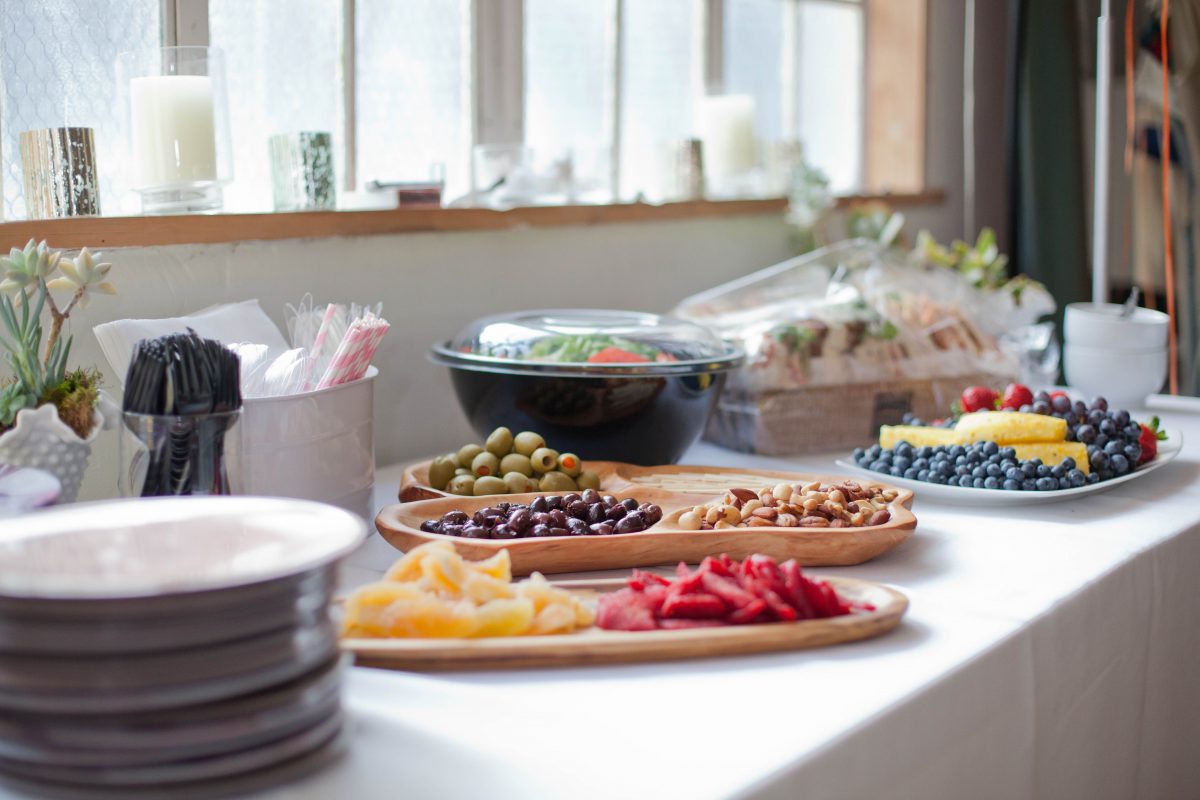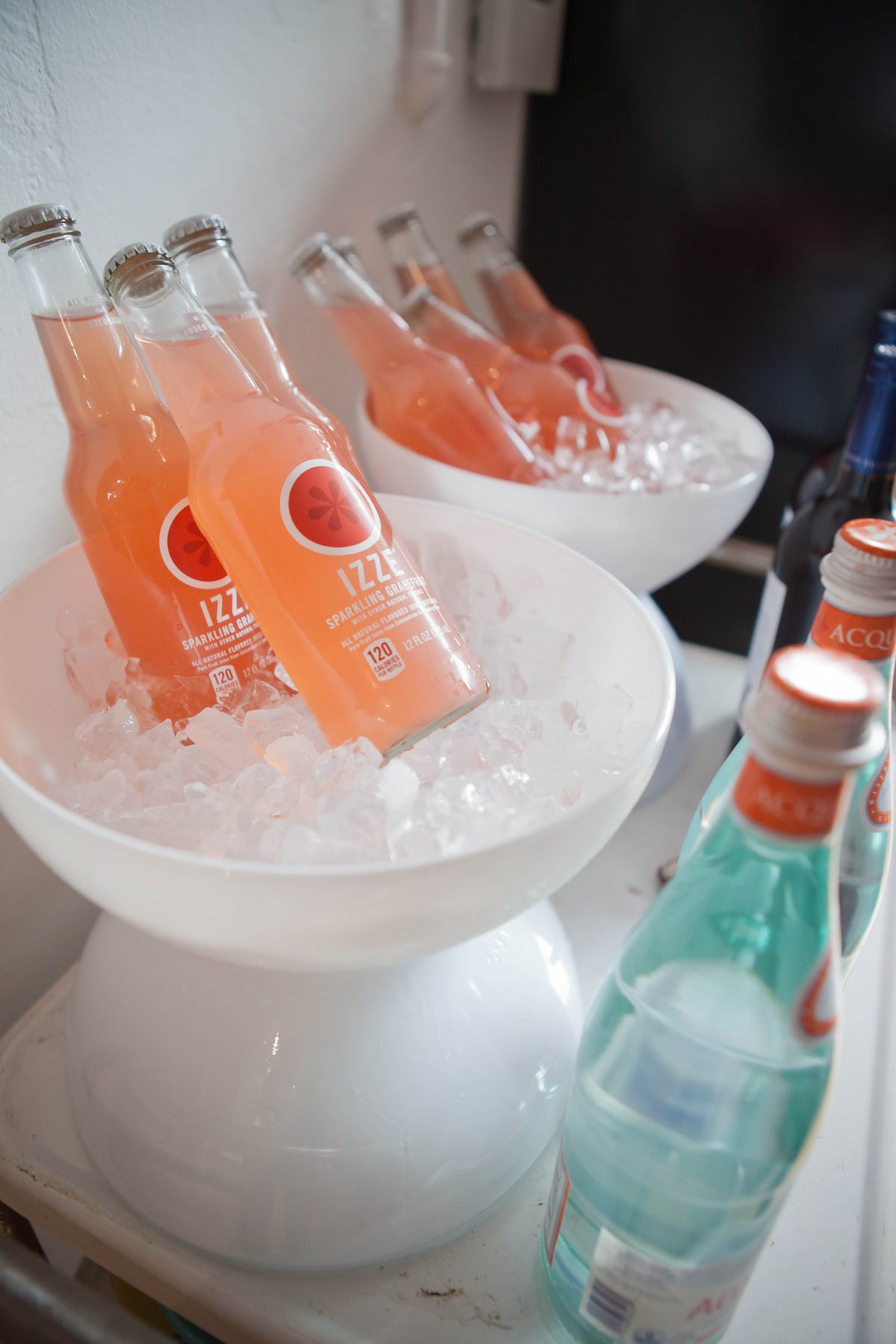 August and September are the hottest months of the year in southern California, so we erred on the side of caution and kept the dinner light and cold. Sandwiches and salad from The Corner Bakery, lots of fresh fruit, and a small platter of nuts, olives, and dried fruits. We washed everything down with grapefruit soda, guava punch, sparkling water, and wine.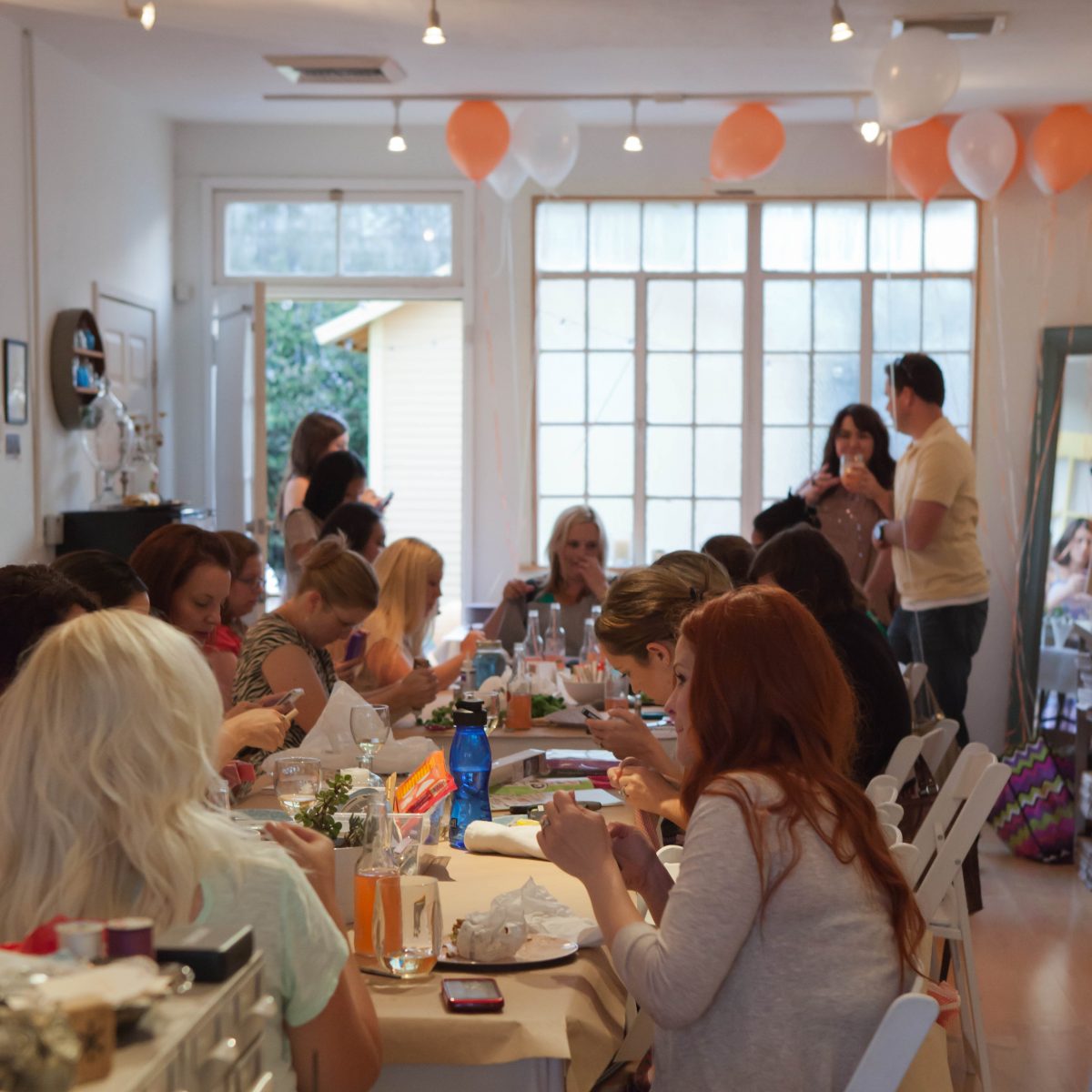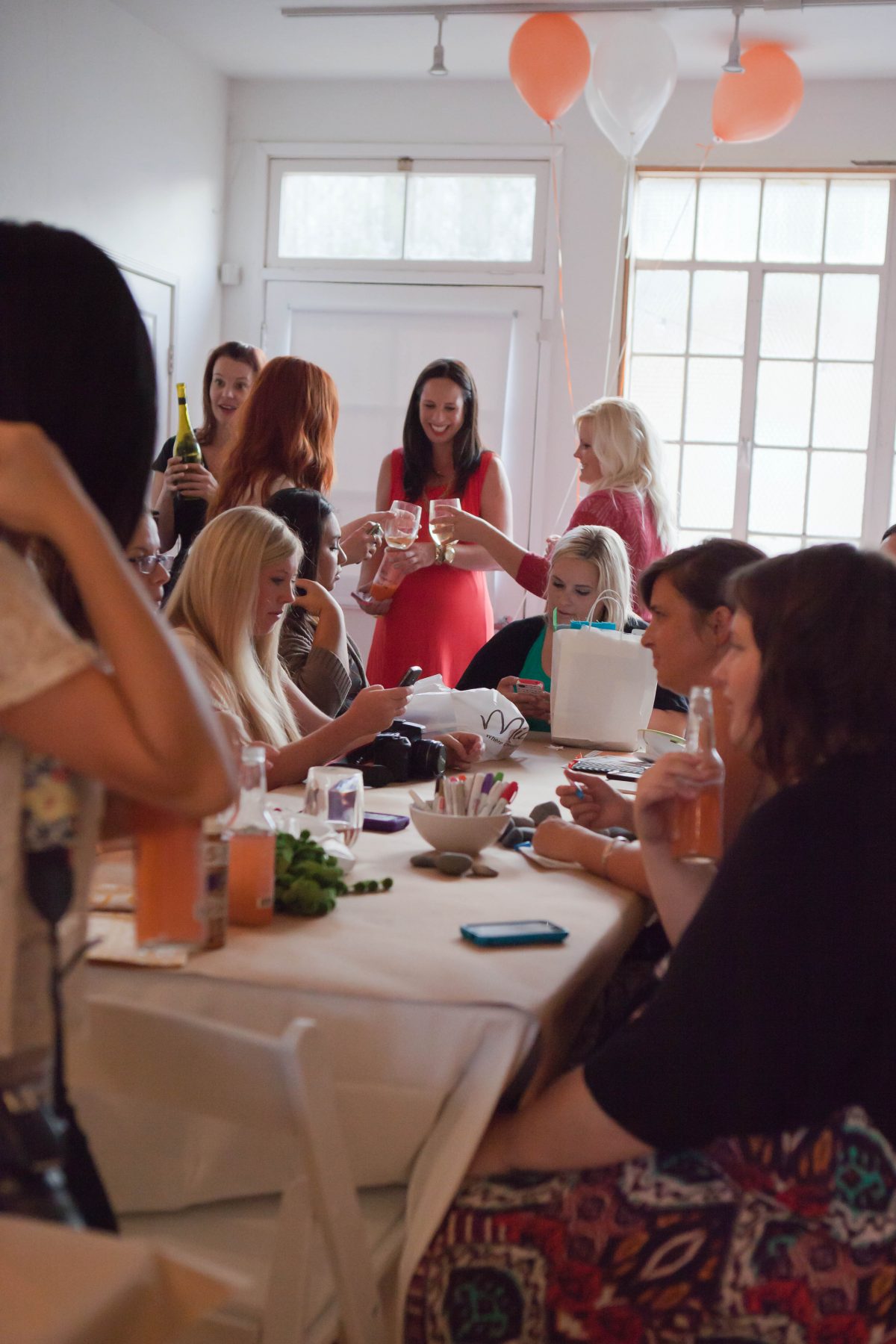 We mingled and made stuff. A simple party premise, but it was so much fun.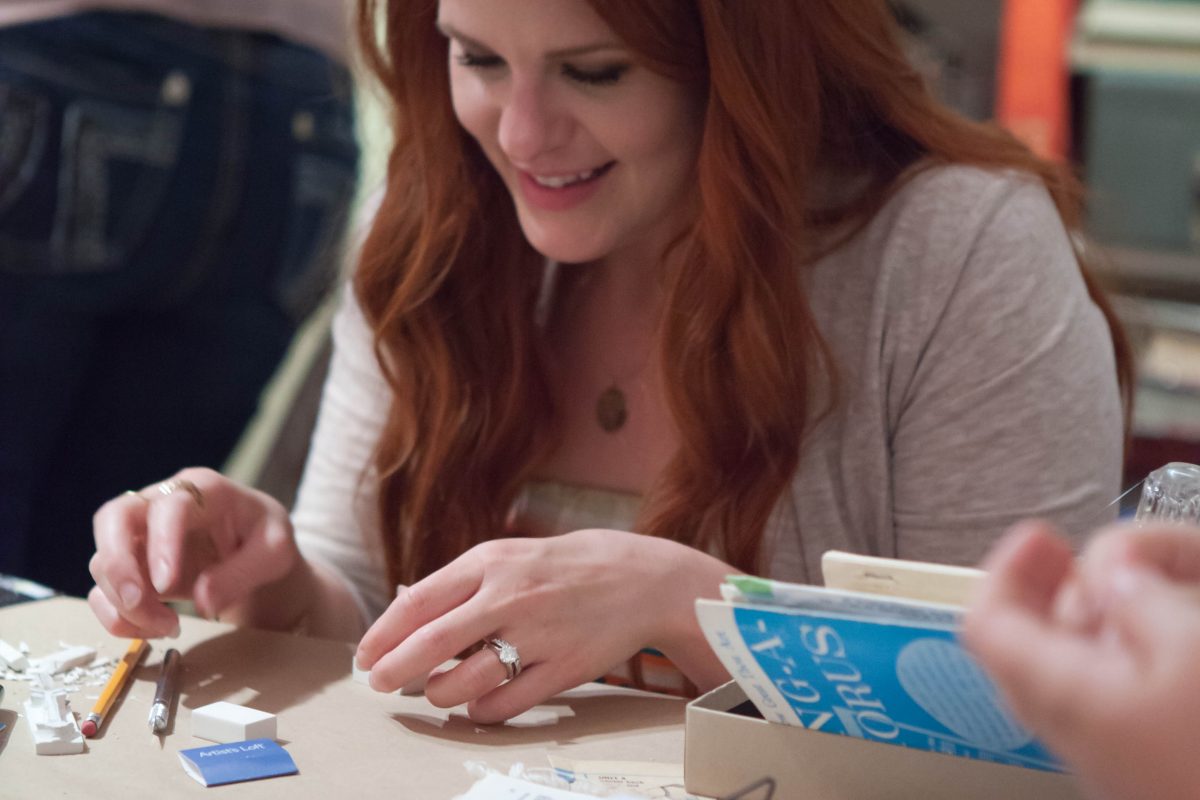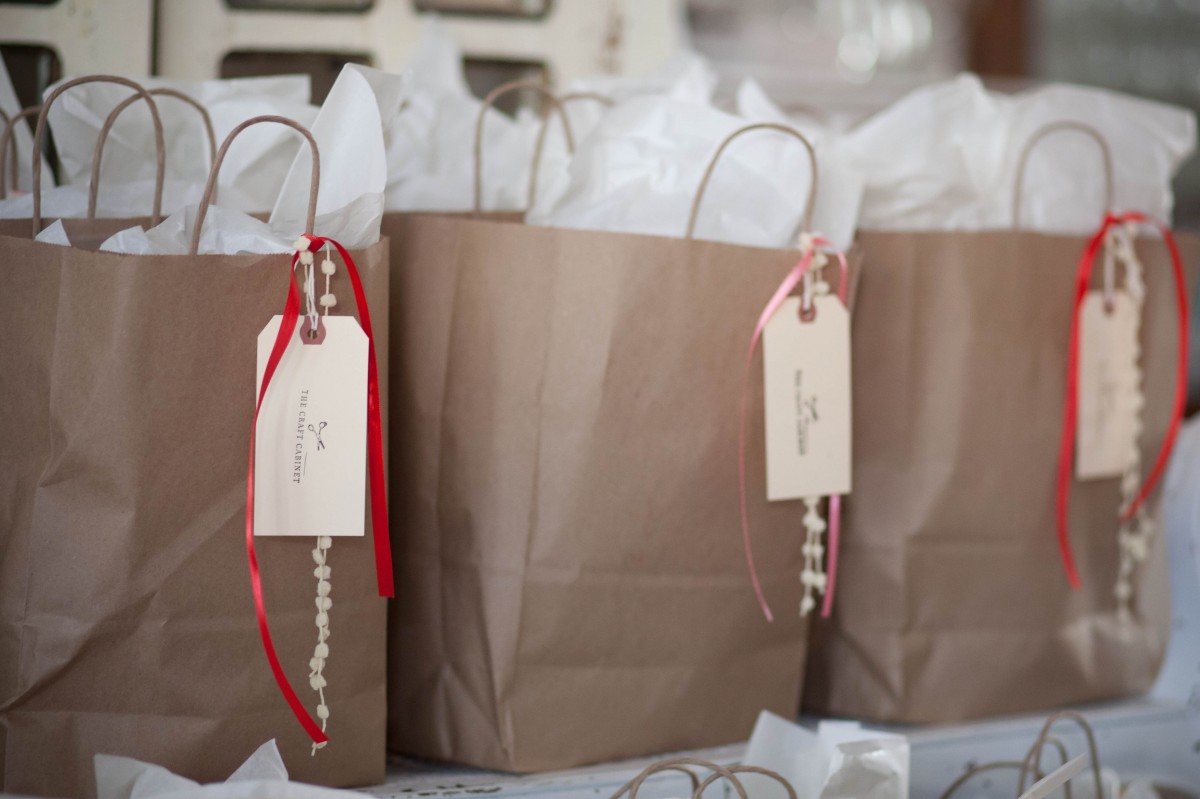 Andrea and I had a small budget, and we couldn't afford to do everything we wanted, but we both agreed from the start that we wanted to generously thank everyone who came out in support of The Craft Cabinet. I know I'm being rude by bragging, but I think our swag bags (hate that term) were fantastic. The contributions from Tristan and Danni alone would have made me a happy crafter. We even included sweet treats for the drive home! (Thanks, Gena!)  The bags deserve a post of their own, and Andrea will share what went into each bag this week. I'll be sure to link to it.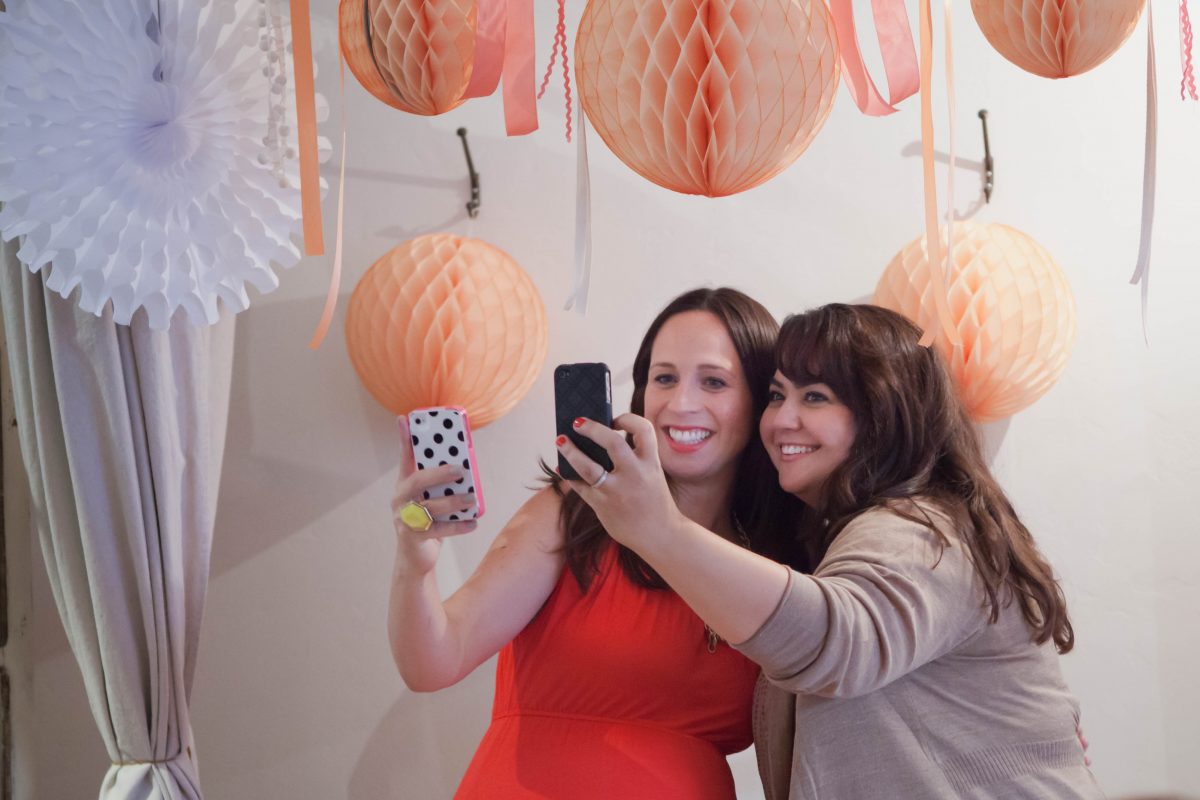 Not everything went smoothly, of course. I spent way too much time worrying about how I would be perceived and if I would disappoint anyone. I dodged the camera a lot. I wish I hadn't expended so much brain power on something so silly but, on the plus side, no one will ever accuse me of being an attention seeking ham! Nevertheless, I'm proud of what we accomplished and even more proud that I stepped far, far outside my comfort zone. 250+ points to me for that one, regardless of my execution. I'm sure I'll get better with this sort of thing over time. Speaking of which, we're thinking of having another one right before the holidays. Are you game?
…………………………………………………………….
All photos in this post were provided by Mary Dau Yung of Yung Bean Photography. Thank you, Mary. You were able to capture more than I ever could, and that's not because I forgot my camera.
A special thanks to Danni and Gena, who helped set up and contributed to the gift bags.
Would you like to know who came? Here are their blogs! I've also included an opportunity for those who attended the party to link to their posts, so you can check them out that way, too.
Brenda | Secret Agent Josephine
Lisa | Trapped in North Jersey
Sarah | Little Penelope Lane (and Penelope Lane Boutiques)
(And hello to Tina, Andrea's sister and Larissa, my friend!)