Never again will I procrastinate picking a book and then ask people for recommendations. The sheer volume of awesome suggestions I received was enough to blow the top of my head off. I want to read everything. All of it. I want to hold up the nearest Barnes and Noble and take my bounty into a locked room and never come out. Ridiculous.
Expect a post in the next few days discussing the picks for the next few months. I think a rough idea of what we will be reading will be good, both for waiting lists and budgets.
Before we get into May's book pick, I have something to show you. The cute post header above is by Kristen Hodges of Ahoy Graphics. I won a design package over the summer and have been waiting to use it on something special. Our book club fit the bill. Also, a logo.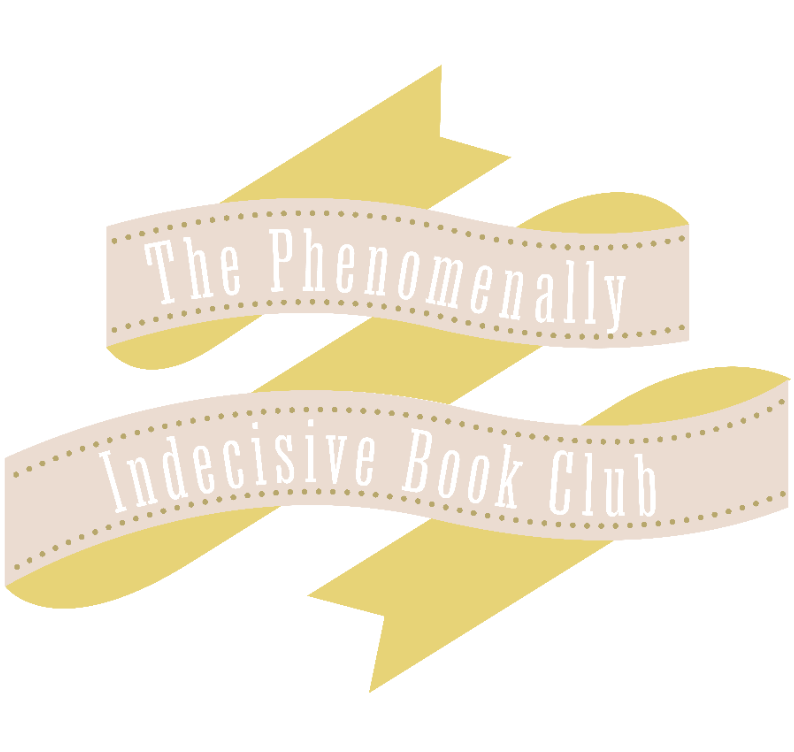 I also have small and large blog banners, bookmarks, and all sorts of fun collateral. But, to be perfectly honest, the whole technology thing isn't really my bag. I have the files for the banners but don't know how to make the code work (see: William Morris Project Coding Debacle of 2012). I'll hold off on that until someone can help me avoid looking like a complete Luddite.
My methodology for picking books is pretty simple. I compile a list of potential books, check out the reviews on Amazon and Goodreads, and then see if one book stands out as a favorite among my friends. If it's a book a vast majority of you have on your "to read" lists, it's an almost guaranteed pick. Ergo, May's book club pick: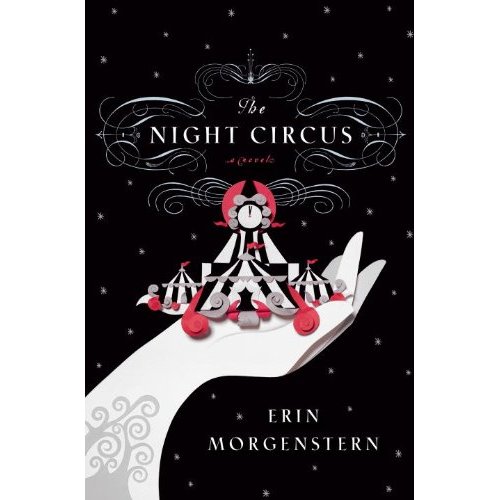 The Night Circus, by Erin Morgenstern.
Many of you have this book on your to-read lists, but for those who don't, here is the synopsis.
The circus arrives without warning. No announcements precede it. It is simply there, when yesterday it was not. Within the black-and-white striped canvas tents is an utterly unique experience full of breathtaking amazements. It is called Le Cirque des Rêves, and it is only open at night.

But behind the scenes, a fierce competition is underway—a duel between two young magicians, Celia and Marco, who have been trained since childhood expressly for this purpose by their mercurial instructors. Unbeknownst to them, this is a game in which only one can be left standing, and the circus is but the stage for a remarkable battle of imagination and will. Despite themselves, however, Celia and Marco tumble headfirst into love—a deep, magical love that makes the lights flicker and the room grow warm whenever they so much as brush hands.

True love or not, the game must play out, and the fates of everyone involved, from the cast of extraordinary circus per­formers to the patrons, hang in the balance, suspended as precariously as the daring acrobats overhead.

Written in rich, seductive prose, this spell-casting novel is a feast for the senses and the heart.
That's our May pick. I hope you like it! If you have a suggestion for the next few months, now is your time to share. I'm wondering…since summer is coming and people go on vacation, should we stick to short beach reads? Read every other month? Let me know your thoughts. I'm always reading so the time of year doesn't make much difference to me, but I know not everyone is as cuckoo for coco puffs as I am. More than anything, I want this book club to be fun. No drudgery allowed.