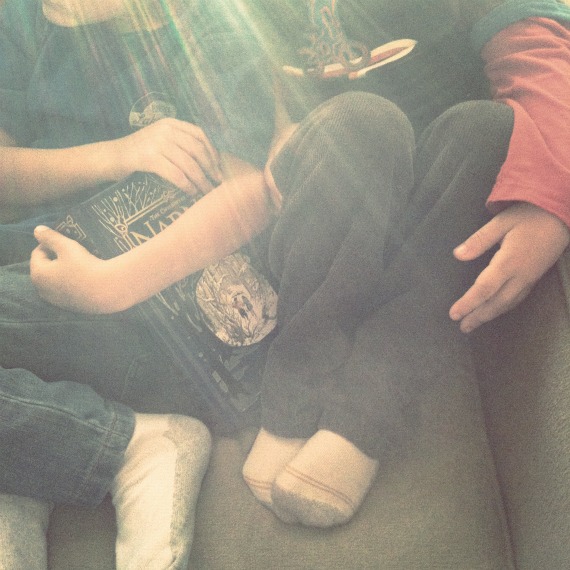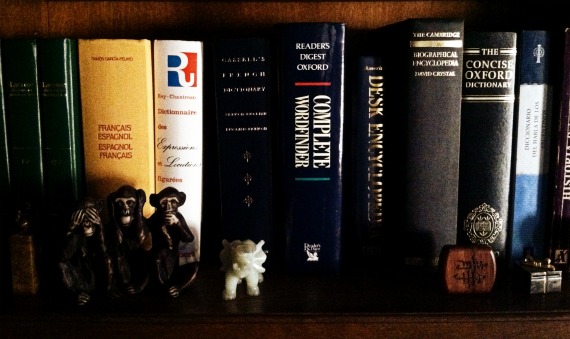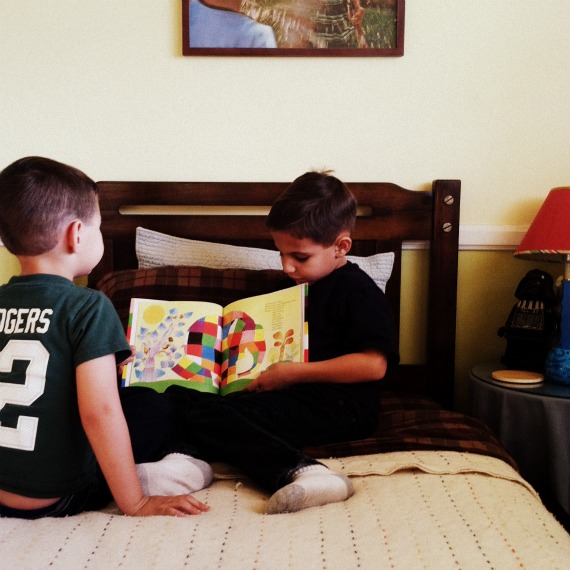 I was plugging right along with my Souvenir Foto Project: Alphabet Edition until yesterday. I decided upon a book theme, which is okay. I wouldn't do it again. I'm having fun, of course, but I'm losing the spontaneity I adore. I like to take pictures and write a short story around them, similar to what I did with yesterday's post and what I did the last time I did the A-Z format. This time, not only am I forcing myself to go in alphabetical order, my narrow subject matter means I often scramble to make something fit. I prefer my projects to be more organic, less structured.
Yesterday was a blur of a day. I was out of the house for most of it, running around town trying to strike items off my to-do list before Nicholas's birthday party on Friday and our tax appointment on Thursday. Because I decided upon a book theme–in alphabetical order!–none of the pictures I took worked. What I wanted to take a picture of sat in Nicholas's bookshelf, mocking me in the waning daylight, while I drove to from the health food store to practice.
Oh well, live and learn.
(C is for The Chronicles of Narnia)
(D is for Diccionario, Dictionnaire, and Dictionary)
(E is for Elmer, The Patchwork Elephant)