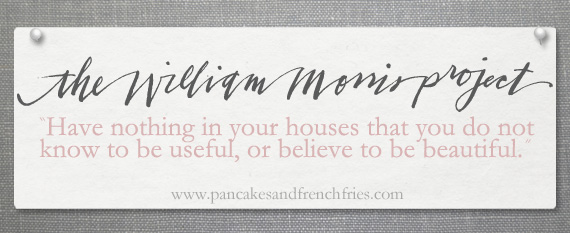 A welcome effect of living by the William Morris quote and creating an intentional home is that eventually you reach a point where you have too much storage. I know, crazy-talk, but unless you live in a home without closets, it is possible. Possible with sweat equity and capital, but possible nonetheless.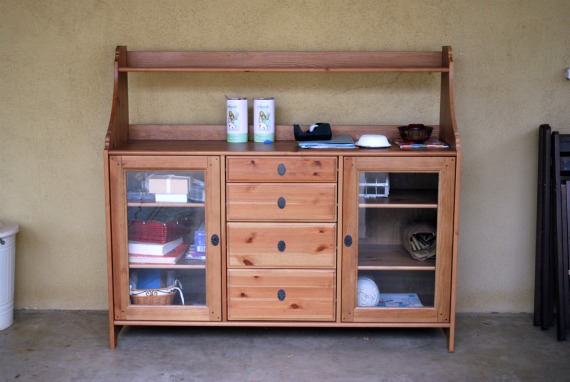 Take the Leksvik, for example. We kept this in our dining room to store many things. Last week we finally bought a dining room table (hurray!) and that meant there was no longer room for what officially became the clutter-catcher. No matter, since I already had it placed on Craigslist. I knew by looking through its cluttered glass doors that whatever it contained I could keep more organized somewhere else. I moved it to the back porch and hoped for the best. As luck would have it, someone offered to buy Leksvik only two days later. SOLD!
They gave me two hours notice on the coldest, windiest day of the season, but beggars can't be choosers. I thought I could tackle the Great-Clutter Catcher Purge of 2012! before they arrived, but it was so cold and windy I was afraid all the loose photographs and paper would go flying.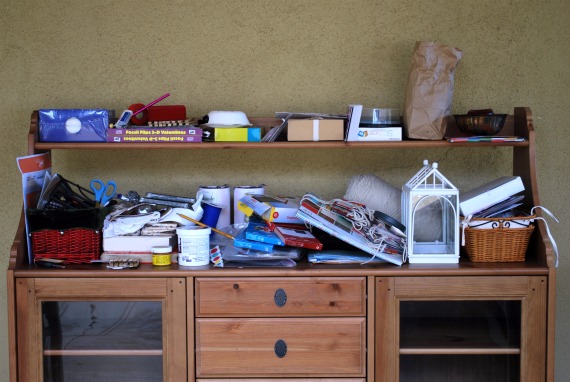 Also, I didn't feel like it. It looked like a lot of work.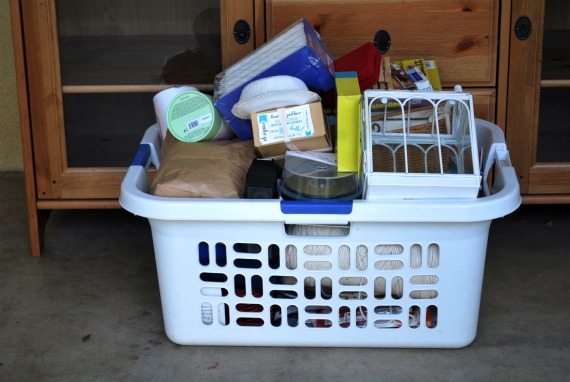 I put everything inside an old laundry basket and placed it in the living room. Then I wiped everything down and gave Leksvik a quick polish. You so want to buy furniture off me on Craigslist. I pretty them up like they're on their way to their first day of school.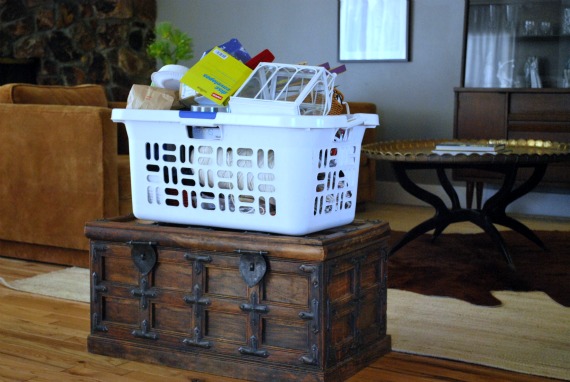 The laundry basket of clutter stayed in my living room for only 24 hours before I sat down to toss/donate/keep.
[Pause. Wait for applause.]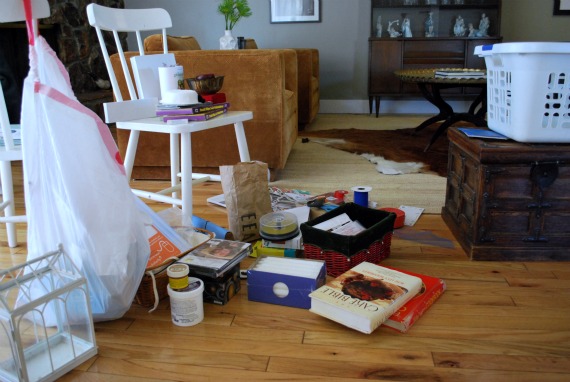 I separated everything into groups, too. Both cookbooks went into a kitchen pile. I had an unusual amount of Christmas items, so those went into a pile, too.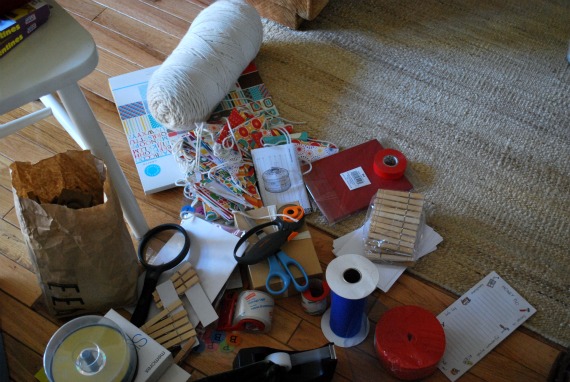 Oddly enough, this introverted recluse who hates to socialize owns an obscene amount of party supplies. I like the idea of parties, or so it would seem.
That's it! It took me less than an hour to place everything (haphazardly) in their new homes. This was good. I planned to tackle my wrapping paper storage issues, so I'm glad I was able to first uncover the last of the hidden supplies.
I can't end the post with such a mediocre image, so I thought I'd share something else I found during the Great Clutter-Catcher Purge of 2012!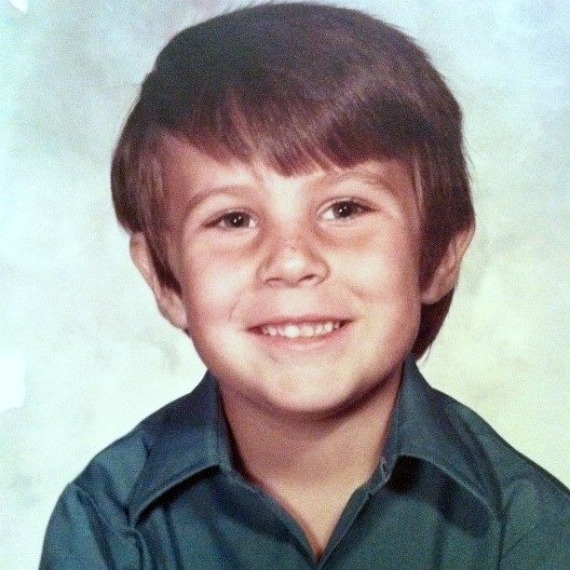 It's a picture of the Mister when he was Nicholas's age. I can really see the resemblance. People often say Nicholas looks like me, but I've never seen it. I've always thought he looks just like my husband.
Now it's your turn! Feel free to share how you have lived according to the William Morris quote, "Have nothing in your houses that you do not know to be useful or believe to be beautiful." Made a plan? Cleaned a drawer? Bought a sofa? Let's hear it with a link or in the comments.
A few guidelines:
Please link to a specific post, not a general blog address.
No links to giveaways, please.
A link back to this site is always appreciated. There are buttons to add to your post or sidebar, too, thanks to the lovely Alex, of Type A Calligraphy. Just copy the code and insert into your blog post or sidebar while in html mode.
Let's use this weekly link up as an opportunity to gather inspiration and motivation. Click links. Discover new people. Say hi and good job. I know I will.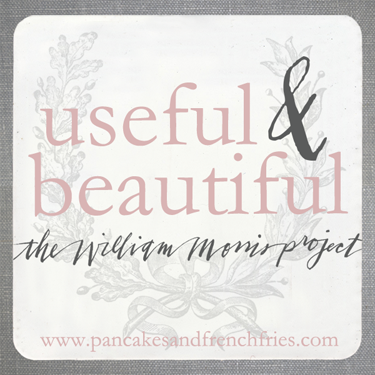 <div align="center"><a href="https://pancakesandfrenchfries.com" title="Pancakes and French Fries"><img src="http://www.pancakesandfrenchfries.com/banners/useful_beautiful_wreath_375sq.jpg" alt="Pancakes and French Fries" style="border:none;" /></a></div>




<div align="center"><a href="https://pancakesandfrenchfries.com" title="Pancakes and French Fries"><img src="http://www.pancakesandfrenchfries.com/banners/useful_beautiful_wreath_125sq.jpg" alt="Pancakes and French Fries" style="border:none;" /></a></div>