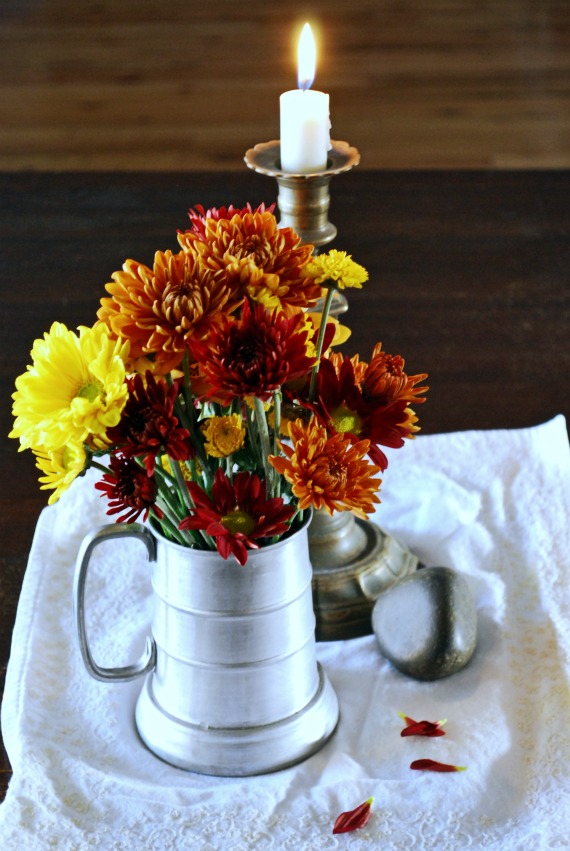 We sold our dining room table while I was at Camp. My relationship with dining room tables is a topic of interest among family and friends. They swear we've had dozens, I swear we haven't. Maybe three or four or five at the most, and a couple of those were because I rotated in-and-out dining room and kitchen tables from our first house. By looking at it this way, two of the four or five don't count, although admitting I don't know whether we've owned four or five tables is worth exploring. I will concede that point, but that point only.
The IKEA table and sideboard we had in place didn't work well. The table was too small in scale and not one I ever adored. It was a placeholder I convinced myself to buy. I should have waited until I found what I loved instead of what I tolerated. Next time.
The sideboard was there to fill up space, and it became a giant treadmill, or bedroom chair, or catchall table by the door. It was a clutter collector with drawers and doors and shelves. A pine trifecta of things-without-places in antique stain.
Everything had to go, even though all we had to replace our folly was a miniscule antique gate table that belongs to my mother. This is the same rickety and uncomfortable table that prompted us to buy the table we sold. I know; that makes no sense.
You should know my mother has had the same kitchen table and dining room table for thirty years. She paid good money for both.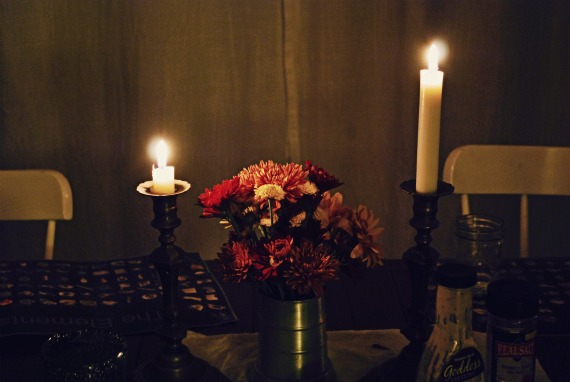 We had dinner last night at the new/old dining room table. It was as I remember: unstable, cramped, and, if you are cutting a steak, risky. Each slice tremors across the tabletop, and there is a feeling one false move will crumble whatever it is that is holds everything together.
I lit candles to draw attention away from the inherent danger and warped, scratched tabletop.
We ate roasted chicken and vegetables, barely noticing the way the table skittered across the floor. (Not really. I notice everything.) After dinner, Nicholas put together a puzzle on the floor while the Mister and I quizzed Mikey about his day. He's normally not one to share too much, but with the room dark and moody, the words tumbled out. He told us about classmates he liked and those he didn't. He rolled his eyes and laughed at funny stories. His eyes glistened with tears we all ignored when he admitted he worries the 5th graders don't "admire" him as much as he would like.
I didn't point out using words like "admire" in the second grade might be part of the problem. I also didn't ask for the names of the 5th graders. It wouldn't do for me to break the knee caps of a minor.
An hour went by in a blink of an eye. There it was, night, with plenty of homework left to do. Mikey and Nicholas took turns putting out the candles and I went to the library to return a book on the verge of overdue. When I came home, Mikey was on the floor doing his spelling words.
We didn't get much money for the IKEA table, which means the dangerous table will be with us for some time. This is good. I need the waiting period a slim budget demands to find the perfect family table. I'm not sure what I am looking for, but I know I want it to be a large rectangle of solid wood that can seat at least 8 when extended. I won't make cost an issue. I will wait until I find what I love. If I can't afford it, I will save until I can because if I could find a table that would guarantee me another dinner chat like the one we had, I would pay a million dollars. Because, man, that was really something.