Day 26 was another dark day with lots of rain, so I kept myself to the kitchen since it had the most light. Also, I thought it would be easy to tackle a cabinet or two. I made the mistake of starting a work out program yesterday, and now my legs feel like flaming, boiled noodles.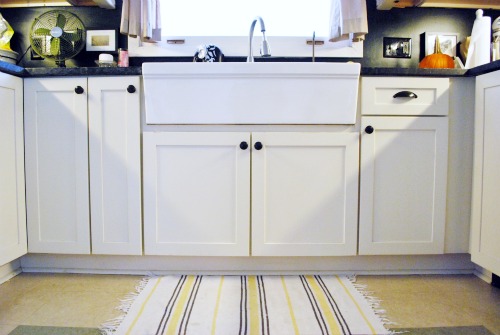 I planned on tackling the sink cabinet, the cookie sheet cabinet to the left, and the pull out cleaning supply cabinet to the right.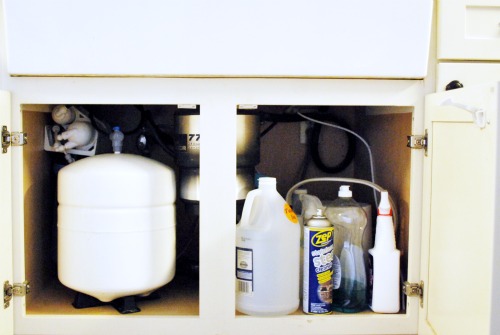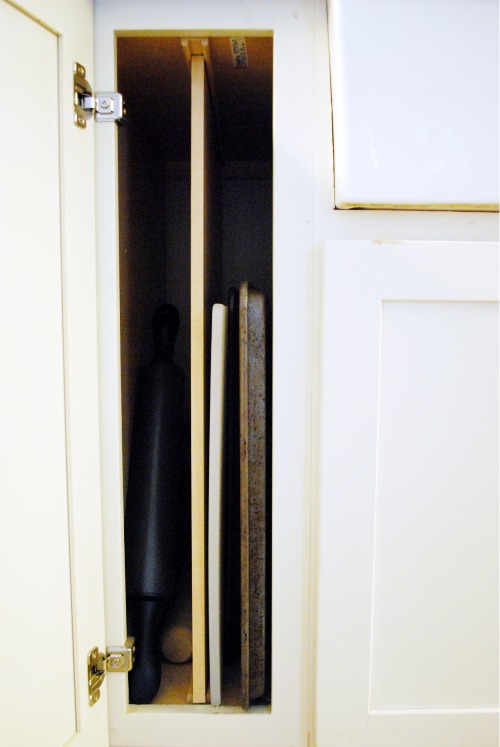 After I pulled everything out and started planning where I would place everything, I quickly realized I couldn't do the pull out cabinet without doing this cabinet.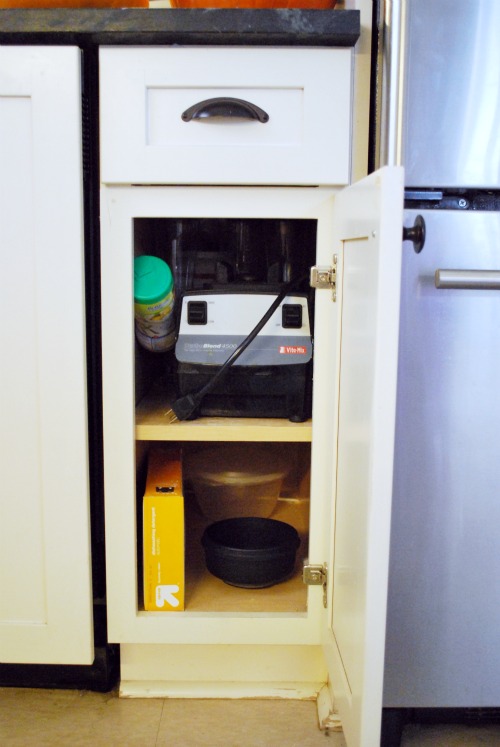 And I couldn't this cabinet without doing that cabinet.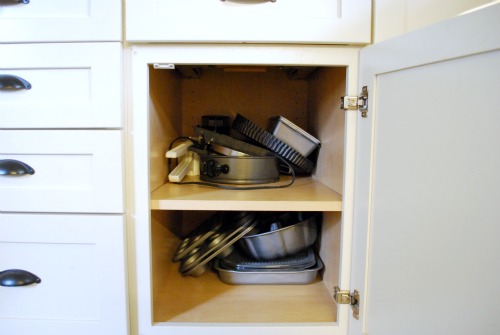 So much for an easy project. I took it like a woman and pulled everything out of those cabinets, too.
ONLY FIVE MORE DAYS UNTIL THIS SERIES IS OVER.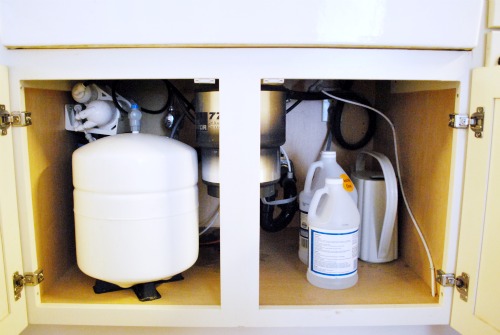 The sink cabinet is now bare except for a watering can, distilled vinegar, and ammonia.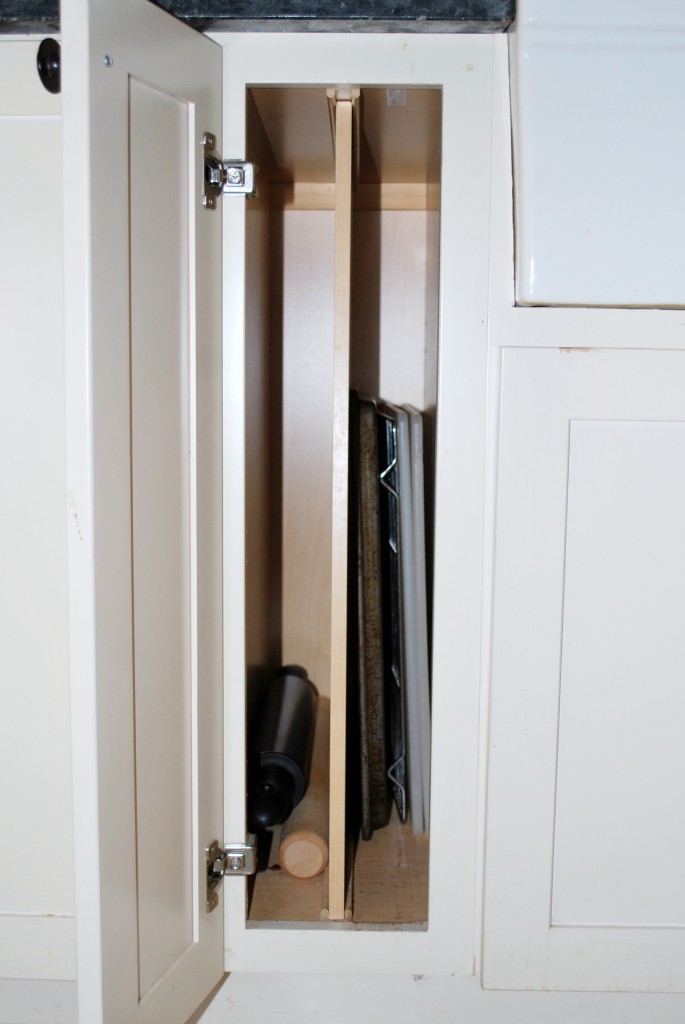 The visual difference is slight in the cookie sheet cabinet, but removing four pliable cutting boards made a world of difference for me. Pulling out the remaining sheets and boards is much easier.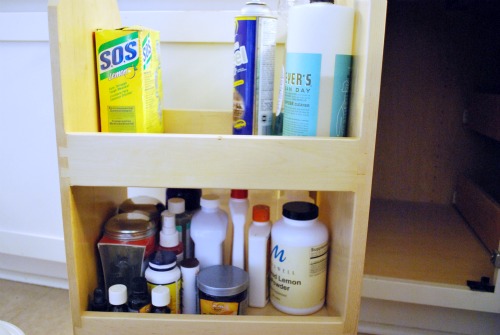 In the cleaning supply pull out (which isn't as great as it seems since most items are too tall to fit), I put cleaning supplies up on the top shelf and ingredients to make cleaning supplies on the bottom self. I used to make all our cleaning supplies, and it's a habit I need to revisit. Almost everything I made worked better than what I bought in stores and was healthier for us and the environment.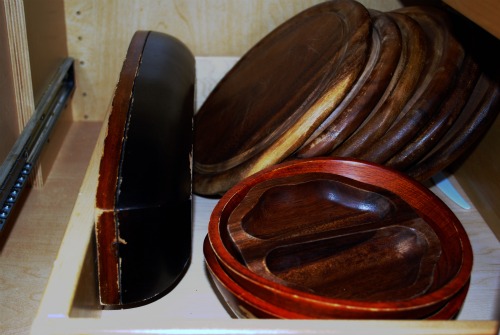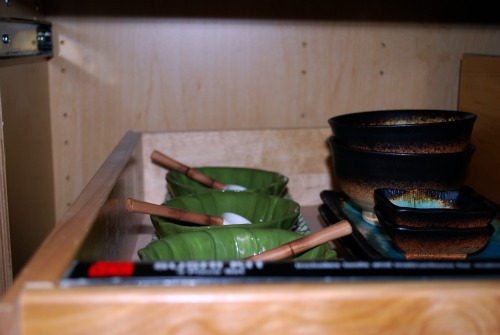 My small collection of wooden plates and bowls (all in desperate need of conditioning) sit on the bottom pull out shelf. On the top shelf is infrequently used party platters and my sushi making plates and supplies from my birthday last year.
As for the two extra cabinets that got pulled into the project at the last minute…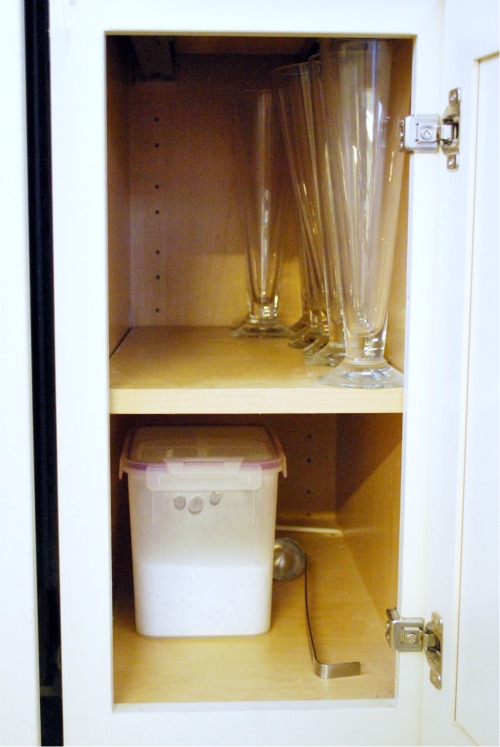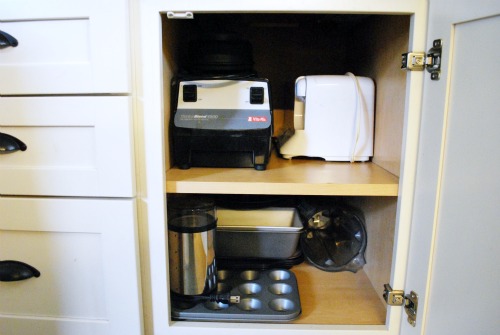 They turned out well. I put the dishwashing detergent in the cabinet next to the dishwasher. The beer steins need to go, but I couldn't move them without tackling the rest of the upper cabinets. No, thanks.
The final cabinet stores almost all our small appliances. Bonus: I found that coffee grinder I thought I imagined receiving as a wedding present.
Whew.
Did I mention ONLY FIVE MORE DAYS UNTIL THE END OF THIS SERIES?
New here? For the next 31 days Iím living according to the famous William Morris quote. You can learn more about the project here.