For most of this month I have been able to tackle projects until completion once I start. Not this one! If you follow me on twitter, you know I complained and lacked motivation from beginning to end.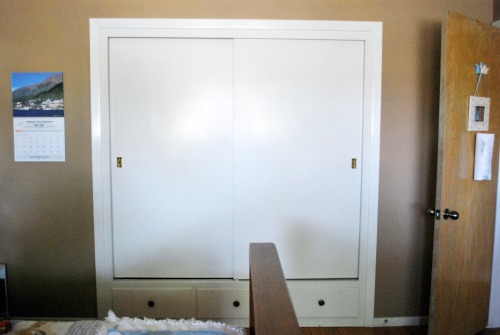 I don't know.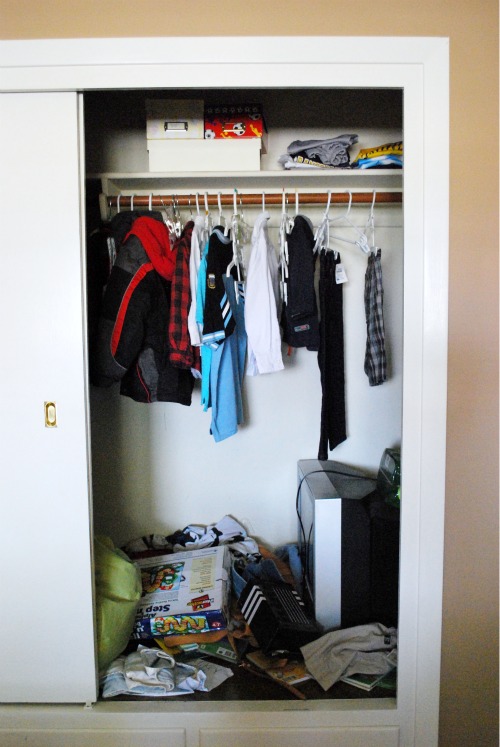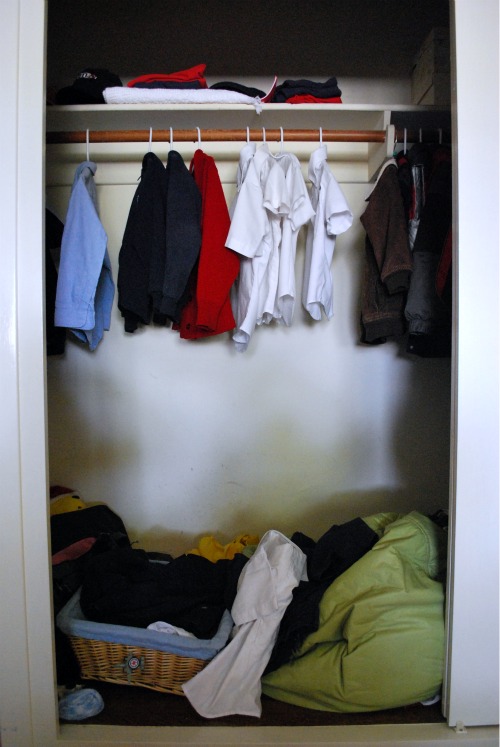 Can you blame me? The day was dark and gloomy, so I had to wait until late morning to start. Then I had to psych myself up to unloaded a closet so big and deep we use it only to store what we don't know what to do with.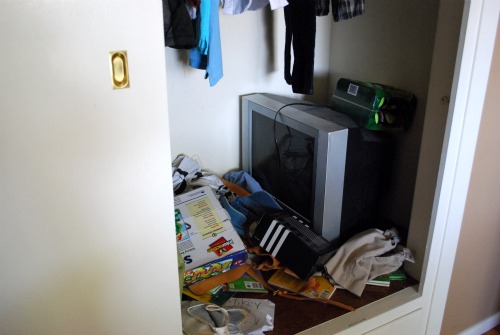 Like the full-sized 32′ tv we use when the boys are sick. Cartoons and and blankets are up there with rest and homemade soup.
I followed my usual procedure and pulled everything out to analyze. I find this is the only way to do this project. Having everything laid out in front of you allows you to weed through your items faster and more efficiently. Plus, you have no choice but to finish the job when your closet is all over your floor.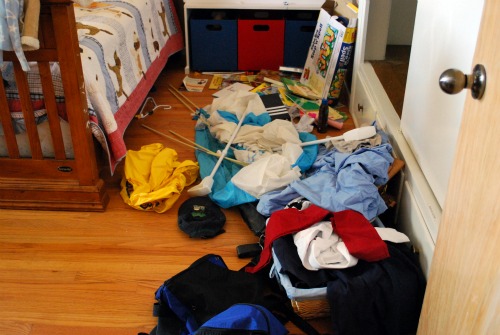 I'll be honest, I took at look at this and left the room. I was feeling really overwhelmed and almost went to Starbucks to drown my sorrows in a Salted Caramel Frappucino. Instead, I went to Twitter and complained some more. Emailed the Mister about buying pumpkins. Made Nicholas an early lunch.
Then I went back, put my head down, and got to work.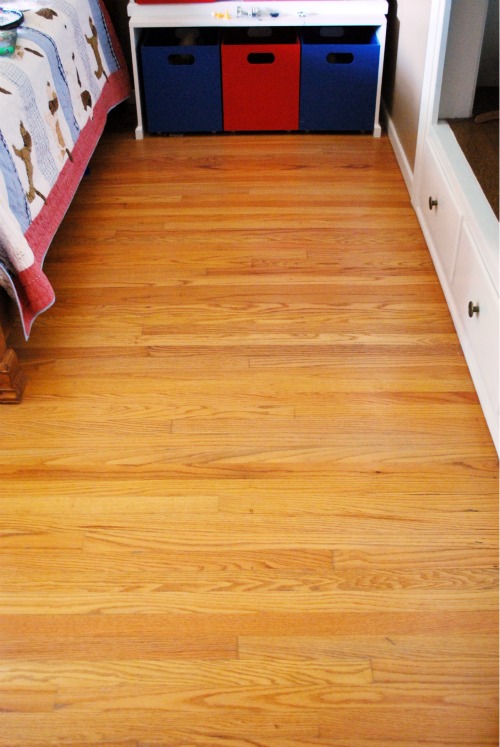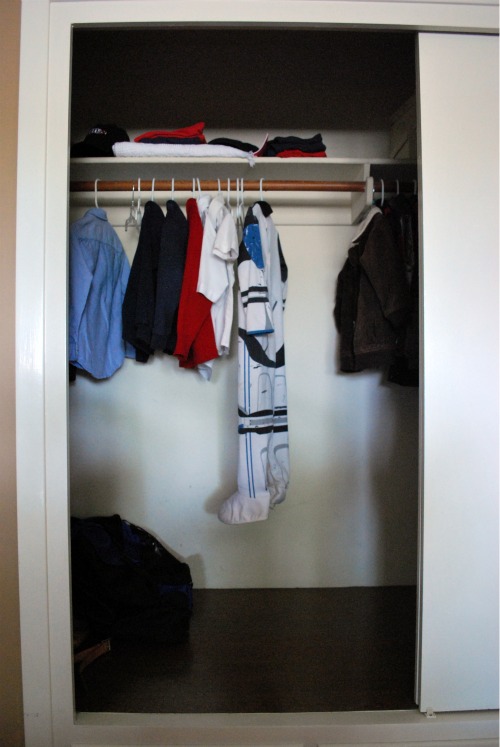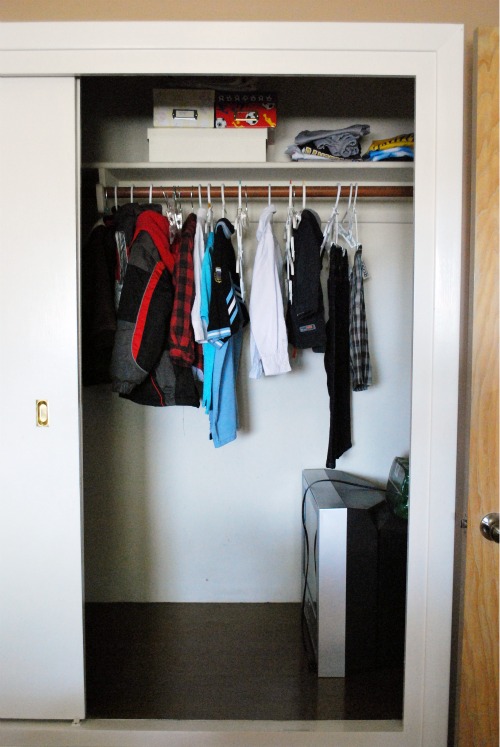 We hope to move the boys into one room this year. When we do that, we'll move Mikey's dresser into what will be the new guest bedroom. Then we can make use of all this awkward closet space.
New here? For the next 31 days Iím living according to the famous William Morris quote. You can learn more about the project here.