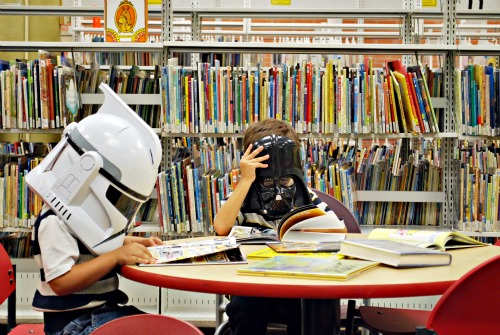 Darth and Clone enjoy Sundays at the library. Clone loves Tickle Monster (two years and counting!) and is a fan of Shark vs. Train. Darth checked out three graphic novels, a Wyatt Earp biography, and a book on ghosts in the White House. Books rule The Empire.
Milk + Bookies™ is a nationwide charitable organization that inspires children to give back, using books as its currency. Learn more about Milk + Bookies™ or make a donation to bring books to children in need. This is not a sponsored post.
Thank you Melissa, Abbey, and Joanna for inviting me to help spread the word on the importance of reading.