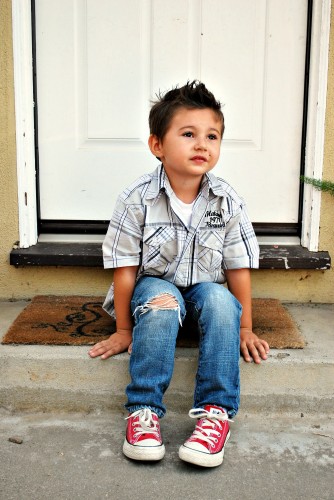 You spend your childhood fantasizing about adulthood: who you will be, what you will wear, and how you will live. When I was 10, all I wanted was to click across a marble foyer in kitten heeled slippers, white silk robe flowing behind me, as I rushed to get dressed for a high-powered business meeting. I floated on power past imaginary children and gave them conciliatory pats on their neatly combed heads. They sat on tuffets eating curds and whey, reading Homer.
Never, not once, did I imagine reaching illegal levels of euphoria in the dish soap aisle at Target. I stood there among the bottles of sodium lauryl sulfate and weighed my options. Softer hands? Antibacterial super powers? Foam like a discotheque in Cancún? The brisk scent of a walk along a waterfall in New Zealand? Maunga wai, that's the one!
I ran out of the soap I bought three weeks ago at the 99˘ Store. Back then, the only thing I wanted from a bottle of soap was a flip lid. Today I wanted the world, or at least parts of the southern hemisphere across the Tasman Sea.
Last year I went to the supermarket, alone, for the first time in six years. This week I ran two errands, alone, for the first time since June. Both boys are in school. Life is glorious.
I went a little nuts taking pictures of Nicholas today. Here are some of my favorites. (I don't know why the pictures are blurry in the slide show. I swear they are crystal clear in real life.)

[imagebrowser id=2]