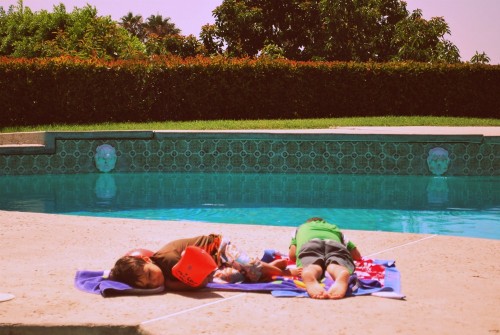 We haven't been home much this week. We haven't been at my parents' pool, either, so this picture reflects my mental state more than my physical one.
The summer is going by fast and I feel desperate. I want to lay down on top of it and use all my weight to make it stop, to look up at the sky while floating and not see life spinning in the prisms of water on my lashes. We are having a wonderful time together and I don't want it to end. Autumn isn't the conclusion, but there is something about the sound of leaves scraping the ground that highlights the march of time.
July brightens, September threatens, and August sits there waiting like a benediction.