God could not be everywhere, so he created mothers. ~Jewish Proverb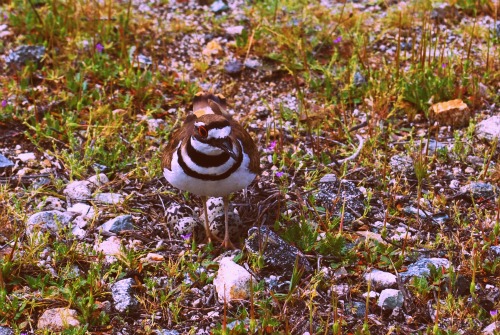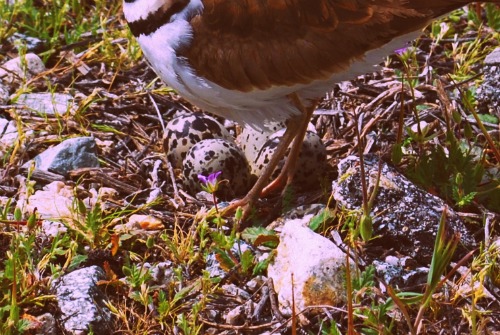 Over the weekend we went to the air show. In between rows of hangers and roaring planes sat a strip of decomposed granite and wild vegetation. There, tucked among nature's rubble, sat a Killdeer and her nest. She greeted us with flared wings, jumps, and a slew of piercing chirps that, if translated into English, would make a sailor blush.
She wasn't taller than my ankle, but she gave me the look all mothers recognize. It's the one you make when your children are threatened, the one that says, "Why, yes, I will gouge out your eyes, rip out your hair and, in the rare event I don't pulverize you in the next ten seconds, fight to the death for my children."
Retirement plans are the only thing that separate us from the animals.