My unstyled life isnít messy or clean or ugly or stunning. Instead, my goal is to create a home that reflects back the spirit and personality of our family. Itís a work in progress. Sometimes the beauty in my life is by accident, other times itís intentional. Itís there, either way, because when I remember to fill my home with what I loveĖperson, place, or thingĖodds are it will be beautiful. Maybe not always appreciated, but always beautiful. If you feel the same, you are welcome to share a link to your own unstyled life in the comments.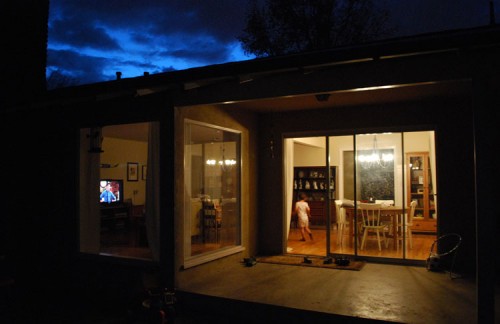 I didn't plan to continue this series into the new year, but I couldn't resist posting this picture, even though uploading it crashed my computer and left me with a black screen for three hours.
Speaking of unstyled lives, you can't go into the weekend without reading this. Reading it prompted me to reconsider the end of this weekly series.