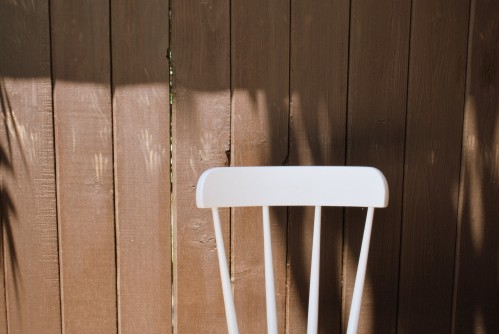 I've decided to take it easy the rest of the month. I'm leaving for a couple of weeks with the boys and my mom (the menfolk have to stay behind and work) and plan to spend those days reading, writing, and taking pictures. I imagine I will pop in now and then before our return 4th of July weekend, but I figured I should share my plans in case I decide to play hooky for a whole 14 days–which doesn't sound like a bad idea, to tell you the truth.
Now. More importantly, what books should I bring to read? I figure if I time it right, the library books I check out won't be too late. I already know 250 of you are going to recommend The Help. I feel the same way about that book as I did Twilight (please, is a link necessary?). Once something reaches a fever pitch in popularity, I almost refuse to read it…until it becomes so popular that I become annoyed I don't know what the big deal is all about.
And then I end up loving it and wondering why I waited so long.† The Help is on my list, is what I am saying. Also on my list? Anne of Green Gables. I haven't read that book since I was…8 years old? I can't even remember. A very friendly reader (hi, Brandi!) reminded me last month that some of the classics in children's literature are worth revisiting. Then I read Alicia Paulson's post on the same subject and was ready to run out and buy of everything. Of course, I should just shop my bookshelves. Maybe that's what I will do. I have shelves creaking under the weight of Austen, Bronte (the name I planned to give my daughter since I was a tween), Wharton, Homer. It's pathetic, really. I've started and stopped Persuasion 30 times over the last ten years. Maybe this will be the summer I actually finish it.
Don't even get me started on Sawtelle and Bloodroot. I started on Sawtelle again and saw that I missed much the first time around. Once I got to the 1/3 page break in the book I stopped. Authors, don't put in page breaks. It's like an invitation to wander on to other books for your more…scattered-brained readers.
That's it.† There is my post for today and maybe the rest of June.† I fully expect to return refreshed and ready to write, provided I don't stay up until all hours of the night reading the next two weeks. :)