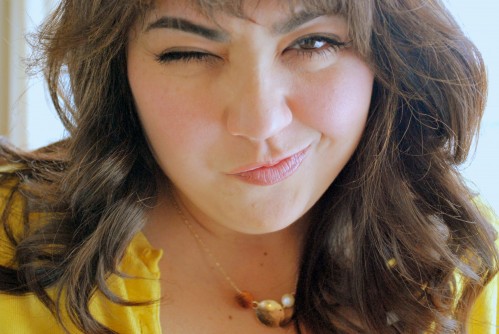 Alrighty, folks.  I'm going to ask you to help me out.  Today I am guest posting at The Bright Side Project.  They've been having a "Blogger's Delight" month over there and have been giving away the favorites of a month's worth of bloggers.  It was a harrowing experience and stressful wondering if my favorite people would contribute prizes.  (Some did, some didn't.)  Tristan and Lindsey are ready to run into traffic after this month.  Let's just say it was a doozy.
Still, 9 of my favorite brands agreed to donate 11 prizes for me!  That's a lot of stuff for ONE person to win!
So you need to go over there and participate in my giveaway.  Folks, this is high school.  I need a guest post with a ton of comments or else it's going to look like I'm a nobody giving away lame trinkets.  Now, I don't expect to get OVER TWO THOUSAND COMMENTS like some people (Nicole, could you have maybe left a few people for me?!) but I need to at least be in line with the rest of the people in my week.  And by inline I mean blow them out of the water.
Are you ready to see and win my favorite things (and help me not look pathetic)?  Then click HERE.
p.s.  If you want, put a little :) in your comment at The Bright Side Project.  I would love to know who came from here to say hi.