If you are lucky enough to have a husband who occasionally surprises you by making the beds on the weekend, you have to be willing to accept two things.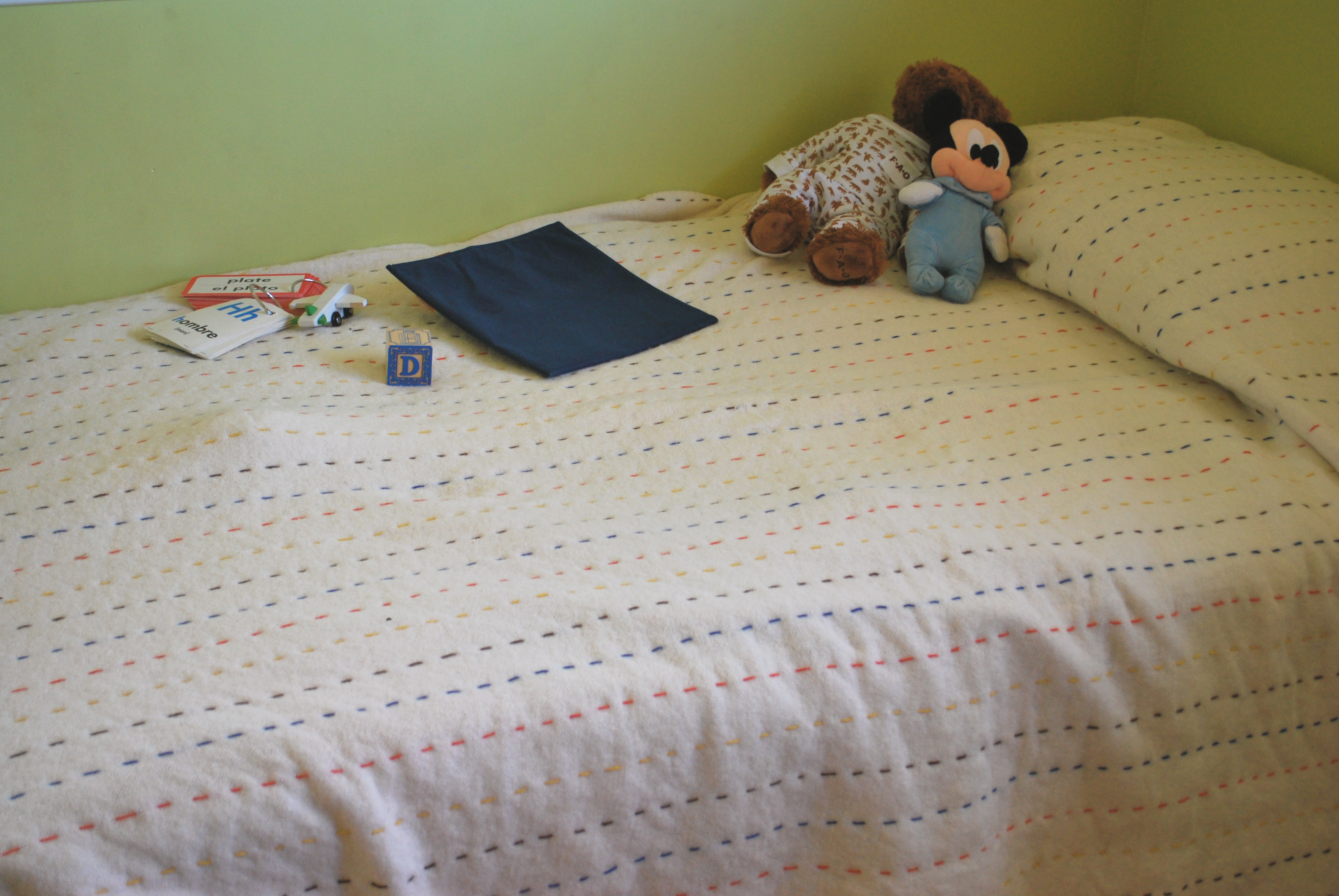 1.  A deep and unwavering conviction that hospital corners are for hospital beds only.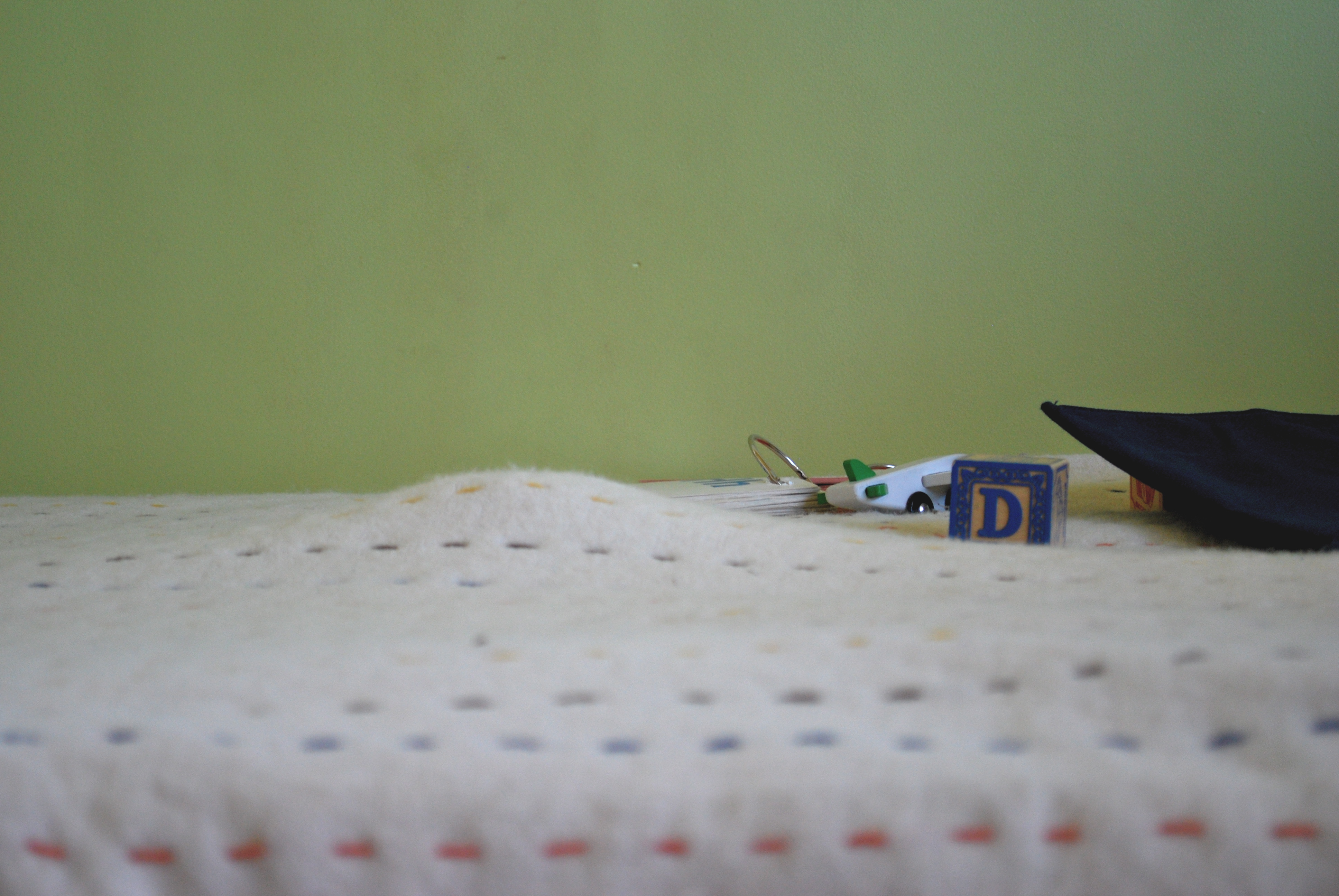 2.  Toys on the bed shall remain in their original position, even if that means making the bed over them.
If you're good with that, you're in business.  If you aren't, you can always avert your eyes and close the door before you pop a blood vessel.
(And maybe pull out that Hot Wheels car from under the covers when no one is looking.)