It's cold, gloomy, and I'm not feeling 100%.  This is prime book reading weather and I am silently praying that Mikey's baseball game is canceled tonight.  Mama has a stack of books she wants to read and doesn't feel like doing anything more complicated than shifting the pillow behind her back so that it rests "just so."  Who's with me?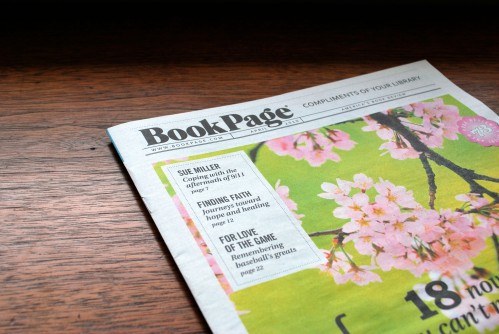 Raise your hand if you are one of the lucky ones with a library who hands out a free issue of BookPage every month. I am, although I didn't know until today when the boys and I went to a second library for books. Yep, two libraries. The heart wants what the heart wants and my heart wanted a book at a different library from our usual haunt.  Now my heart wants an entire library of other books thanks to this complimentary book lover's digest.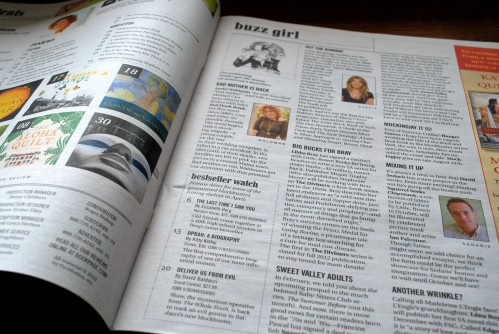 For example, according to "buzz girl," David Sedaris will release in October a collection of illustrated fables entitled Squirrel Seeks Chipmunk.  I own everything David Sedaris has ever written, so I won't wait for this to hit the library.  There are authors you read on loan, and authors you pay for full price.  Sedaris is a pay full price author.  He could author a collection of Campbells Soup Recipes and I would buy it without or without my Border's rewards card.
I never read any of the Sweet Valley High books from the 70s and 80s (I wasn't allowed, as if you couldn't guess) but I know many of you did (including Susannah and Zakary, if memory serves).  Well, guess what?  In early 2011 we will see Sweet Valley Confidential, a look at Elizabeth, Jessica, and their Sweet Valley friends not into their late 20s and 30s.  I don't even know what this means.  I had to Google and research Sweet Valley High to make sure I got the names right.  They were twins, right?
Wait a minute.
Does my beloved Google deceive me, or are there really 150 books in the series?!  Hmmm.  And here I thought they were resurrecting a treasured childhood series that was over 20 years old.  Turns out the last one was released in 2007.  So much for my plans to read "five or so books" to see what I was missing in the 8th grade.
Wait a minute.
The series had ghostwriters?
I have a sneaking suspicion that today's obsessed Twilight moms were once obsessed Sweet Valley High fans.