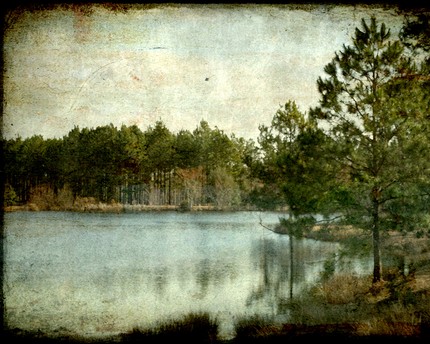 How gorgeous is this photograph by Tina Lee Studios?  I continue to be amazed by the way post processing can completely change an image and make it seem like it's from another time.  The photograph looks like it's a decades old capture of a remote hideaway, but for all I know there is a McDonald's churning out Happy Meals just to the right of this image.
Work like this makes me want to take better pictures and learn photo shop.
I found this photograph in the most serendipitous of ways.  When I first started the blog two years ago, I had a reader named Melissa.  She used to make and sell the most amazing night lights under the name Juniper Studios.  She closed down the shop to pursue photography before I had the chance to buy one of her night lights, which made me curse my indecisive ways all the more.  Anyway, we exchanged emails briefly but I haven't heard much from her since.  She no longer comments, so I am fairly certain she doesn't read the blog anymore.
**********
I know, I know.  I'm getting there…almost.
**********
Melissa became more immersed in photography and I subscribed to her Flickr feed to keep up with her captures.  Thank God I did, or I would have missed this shot, hands down my absolute favorite picture because it's beautiful and hilarious. LONG STORY SHORT: Today she uploaded this picture that made me squeal with delight the second I saw it in my inbox.  So lovely and sweet, right?  Then I noticed it was a birthday card for her mom, who also has an account on flickr.  I clicked over expecting to see pictures like my mom takes (heads missing, people crooked, flaming devil eyes) when low and behold I see all sorts of dreamy goodness I could not capture unless I ripped the picture out of a book of photography and claimed it as my own.
And that, everyone, is how I ended up deep, deep, deep in the rabbit hole of her photo sets, read her profile, found out she had a shop on etsy, fell in love with this print, decided to become a better photographer, and was almost late to my first Weight Watchers meeting.  Also, don't you sometimes wish I was one of those bloggers who says, "I like this.  Here is the link."