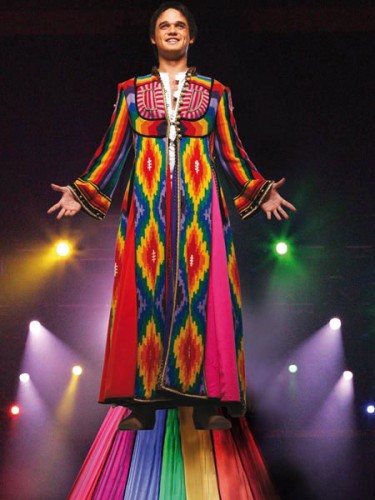 Mikey woke up with a rash and neck pain to compliment his fever from yesterday, so I called the pediatrician first thing and made an appointment for later in the afternoon.  The rash turned out to be heat rash from a breaking fever and the neck pain nothing more than viral discomfort.  He is doing better so long as he has Motrin on board, but even the worst virus couldn't keep Mikey from pondering some of life's deepest questions on the way home.
"Mama, why do you think Joseph's brothers tried to get rid of him?"
"I think they were jealous of him."  This said while I mentally gave myself a standing ovation for even knowing what on earth he was talking about.
"Hmm.  Yeah, I don't think that was it."
"Oh?  Why do you think they tried to get rid of him?"
"Well, I don't think they liked his coat."
"What was so wrong about his coat that would make his brothers do something so mean?"
"Mama, have you seen Joseph's coat?  It has a lot of pink."