Child Labor: It's not just for Asia anymore.
In other news, the very sweet Lindsay from Passionate Homemaking started up an awesome Nutritional Freezer Meal Carnival. I've already taken advantage of some of the recipes she has posted and made 4(!) balls of pizza dough for the freezer. This means I have 4 dinners already prepped for the month, and I saved money, to boot.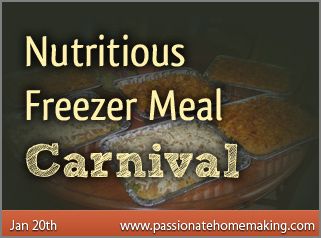 Other than that, I spent the day doing laundry (that's the thing with using kids–they tire easily), shopping for groceries, making pizza dough, watching the inauguration, and trying my darnedest to prevent the migraine I feel coming on.
I think right here is a good place to apologize for the World's Most Boring Post. Unless, of course, there is an award for the World's Most Boring Post. If that is the case, I would like to take this opportunity to thank the Mister, the boys, my mom, and everyone else who helped make boring possible. I promise to reduce you to a catatonic state again tomorrow.