Discussion on Thursday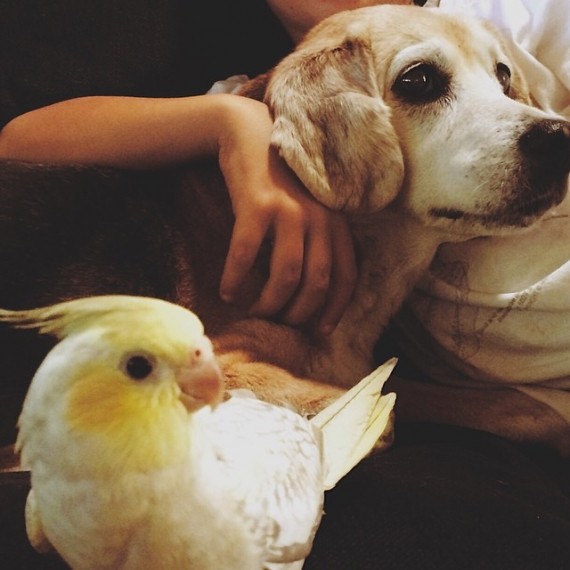 Hello! Look at me, being on top of things and organized. This post is to remind those of you participating in book club that our discussion of Eating Animals is this Thursday. I don't even know where to start with this one, so it should be interesting.
Buddy and Buttercup get along quite well. Buttercup is a dream. I never knew birds were so affectionate, so loving. I post pictures of her daily on Instagram (I'm @TheMrsKendall), which I'm sure annoys some people. Good thing I don't care! We love her very much.
See you June 5th!