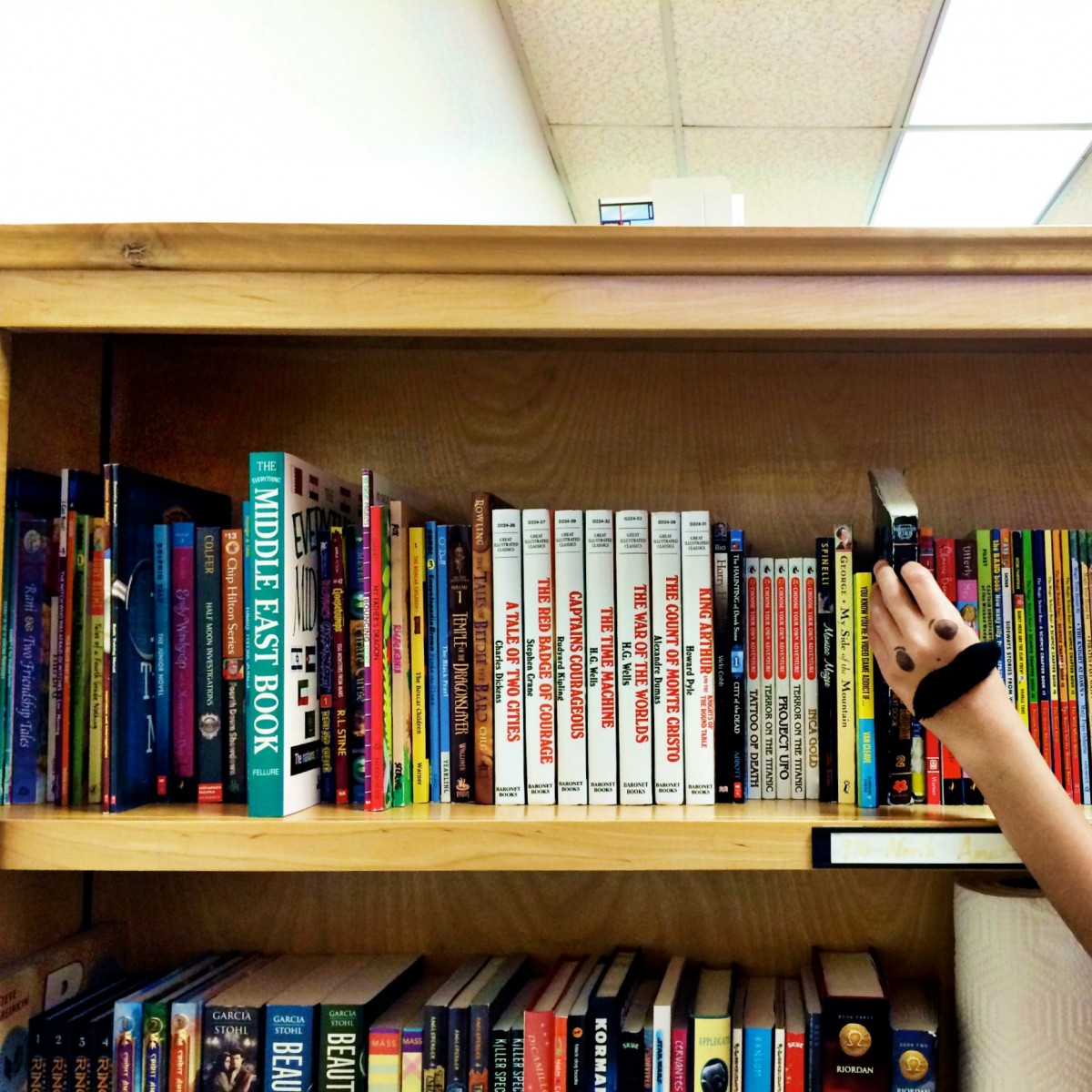 Today is my last day in the library for the school year. I'll still be at school organizing the library for next year, helping the teachers with end-of-year projects, and reading to a couple of classes. This year has been an inspiring, life-changing year. I am hugely satisfied by any opportunity to learn and self reflect, and volunteering in the library allowed me to do that in spades. Here are some of the things I've learned this year.
I learned that teachers work really hard.
I learned that it is wonderful and rewarding to work with kids.
I learned that it is easy to care about children who aren't yours and to want what is best for them.
I learned that finding books appropriate for a school library that satisfy the students, the parents, the administration, and the Diocese is difficult!
I learned that most kids just want you to listen to them. A simple "Mmmmm" or "Oh?" is like a balm on chapped skin.
I learned that older kids love read alouds.
I learned that watching a child fall in love with reading is an adrenalin rush.
I learned that I really love organizing books and putting up silly seasonal decor.
I learned that I'm a bit insane about which pens I use for various tasks.
I learned that Newbery Medal books from 10-20 years ago are often better than the Newbery Medal books from today.
I learned that book cover design is very, very important to kids.
I learned that boys like violence and girls like romance far earlier than they did at my age.
I learned that there are some children you will not inspire, will not reach.
I learned that I really like grande-soy mocha frappuccinos with a shot of toffeenut–no whip–way too much.
I learned that this is what I was meant to do.