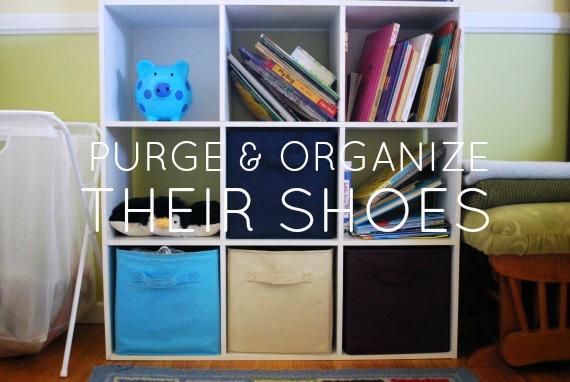 My most expensive goal this month is one I'm not even sure is a great idea. I want the boys to have a shared bedroom.
They've been asking for years, and they usually sleep together on the weekend. They spent the past summer sleeping in Mikey's full-sized bed. They are the couple from college who is unofficially living together.
I'm worried Nico will be too messy for Mikey. I'm worried Mikey will keep Nico up with his late night reading. I'm worried they won't sleep as much, or as well, which is the case when they share a bed. I'm worried I'm going to go through a lot of time and expense when I should leave things well enough alone.
And, yes, I'm worried I won't have the space to cram all their stuff in one room. It's the closet space that has me nervous, so I decided to tackle their shoes and clothes. I started with the shoes since it seemed easier.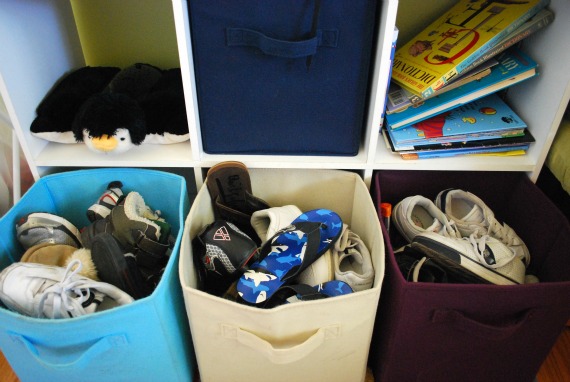 Nico had a huge growth spurt last year. He was in a size 5 for all of a couple of months, and his feet grew along with him. It happened so fast, and I procrastinate so very well, that I never purged the old shoes before buying him new shoes. In fact, there are several pairs of hand me downs from Mikey that Nico never wore!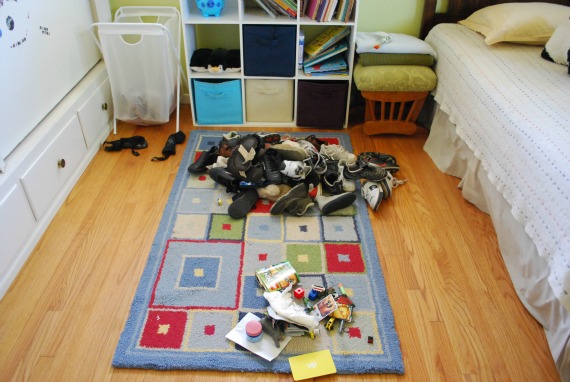 I don't know if it's him or his age, but Nico is a bit of a slob. I can't go through his shoe cubbies without expecting to find trash or something odd. When I went to his classroom open house in September, the teacher encouraged us to go through our child's desk and look at their new folders. I never found Nico's folder, but I did find a bag of cheerios, an old banana peel, and an important memo from August.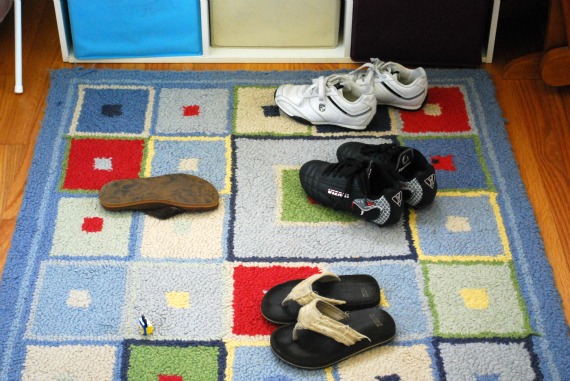 This (and the school shoes he keeps in the basket) is all that still fits him! Notice one flip-flop is missing. Classic Nico. I'm sure it's outside under a bush. He hates wearing shoes and socks…and clothes, really. I picture Nicholas spending his 20s living at the beach, frequenting establishments where shoes and shirts are optional. The first thing he does when he gets home is to take off his shoes, socks, and shirt. He's a total surfer boy–living outside the desert and having only been to the beach a handful of times.
I reminded myself that he is "Shoeless Nico" because for a split second I panicked when I saw what was left. I suddenly worried I was a bad mom for not buying him more shoes, giving him more selection, buying him fancier apparel.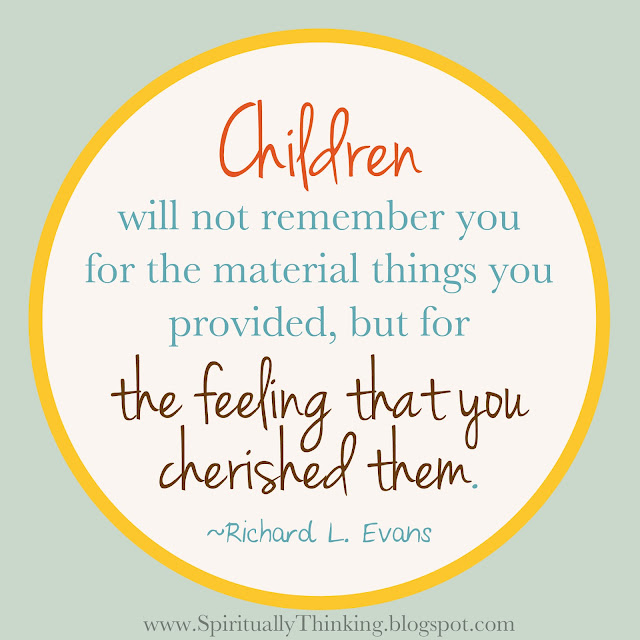 He has church shoes, school shoes, play shoes (not pictured), and flip-flops. He also has new soccer cleats, and once I cleaned out Mikey's shoes, he had slippers, another pair of play shoes, and baseball cleats. He's good.
It's me that got wrapped up in the wrong kind of thinking.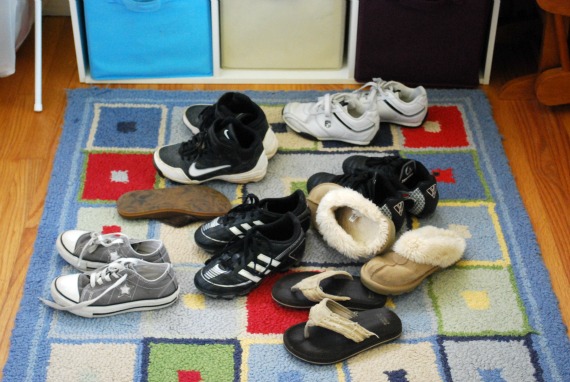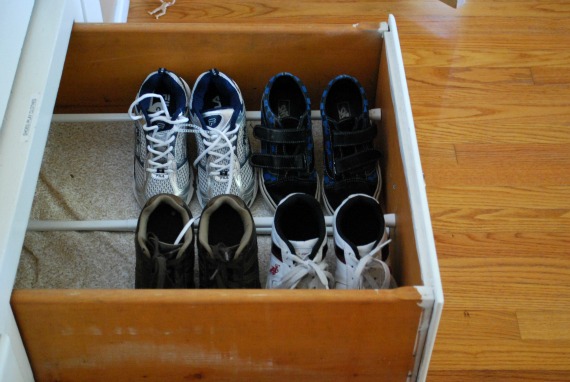 Mikey now has school shoes, church shoes, a couple of play shoes, and flip-flops he can't find in his shoe drawer. Once I buy him some replacement slippers, he'll be good, too.
Once I go through their closets and purge what they don't need or don't use, I suspect the issue of space wont be as big a concern in a shared room.
New here? For the next 31 days I'm living according to the famous William Morris quote, "Have nothing in your houses that you do not know to be useful or believe to be beautiful." You can learn more about the project here, and catch sneak peeks of my projects by following me on Facebook, Twitter, or Instagram (I'm @pancakesfries).