I'm super excited! Not because of what I did on Day 3–it took less than an hour and wasn't all that exciting–but because I finally figured out what to do with at least one of the drawers in the built-in cabinet we currently use to hold our fish tank. I think. Maybe. I need to draw it out and see if it will work, but the Mister seems to think it will work. But first, the interior of the cabinet and how I cleaned it up.
Last year, I was all over the place with the projects. I was so freaked out and overwhelmed that I allowed myself to go wherever the mood struck. This time around, I'm trying to finish rooms as best I can. We'll see how this new commitment goes. I'm fickle and get bored easily when it comes to keeping house. But so far, so good! Yesterday I tackled the media cabinet, which required me to empty out the fish cabinet of its DVDs. I resolved to come back to it the next day and clean what remained.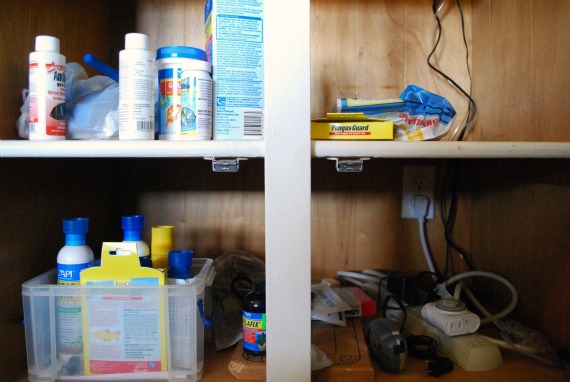 Nothing too terrible, just fish tank supplies in need of containment. I knew they wouldn't take up much room once I purged and organized them, so I decided to gather up all my home improvement tools and make this the spot to hold my toolbox and the fish supplies. Not that I had a toolbox, of course. My previous method was to scatter tools around the house in semi-convenient drawers and cupboards. No toolbox necessary.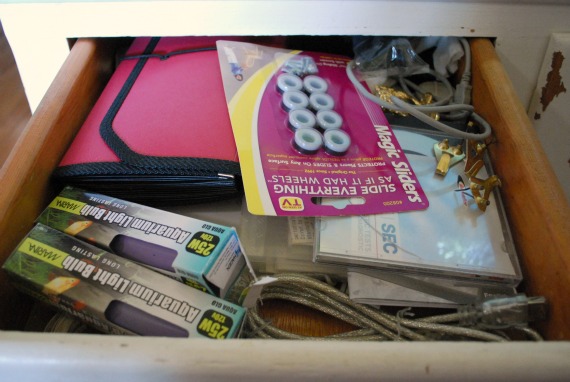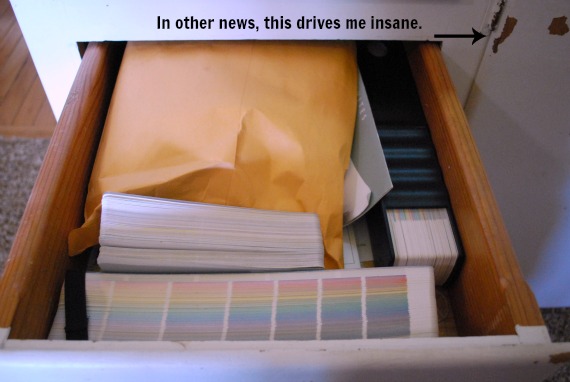 I did a quick run through the house looking for supplies. Then I remembered that I had some supplies in the drawers of the fish cabinet, too. I open these drawers about once every few years. The last time I opened the top drawer had to be two years ago, judging by the aquarium bulbs for lights we no longer own. I decided to only take out what was relevant to this project (home improvement tools). Everything else I left behind for another day.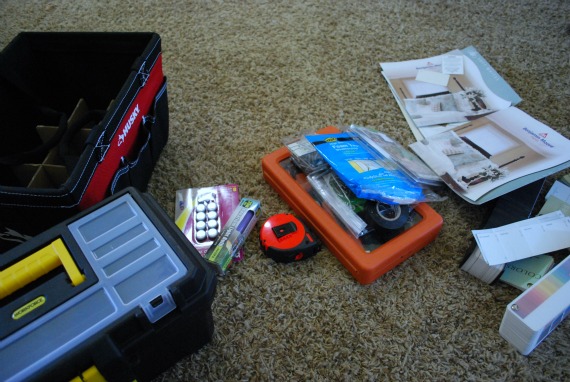 I placed all the home improvement supplies on the floor next to the toolboxes I bought for the project. One if for fish tank supplies, the other is for my small collection of tools.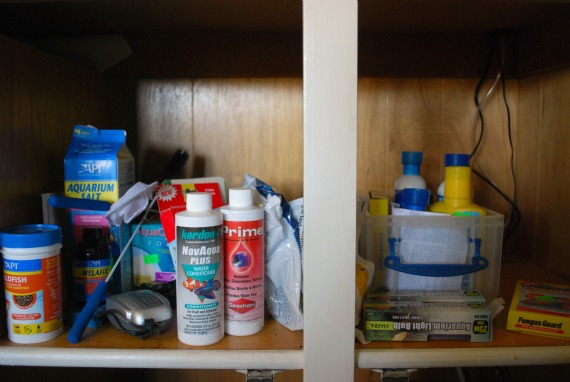 I kept the fish tank supplies in the cupboard because it was easier. I was able to cull the supplies down by 50%. Then, it was as easy as tetris'ing everything together in a $7 Home Depot toolbox. (It's super cheap and the quality is iffy, but it's prefect for my needs.)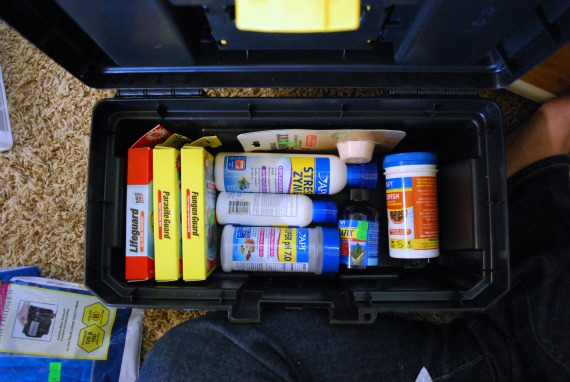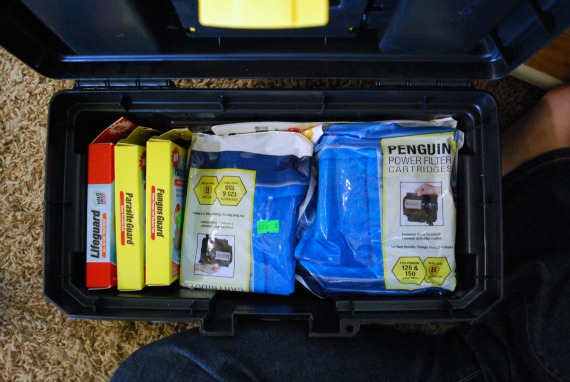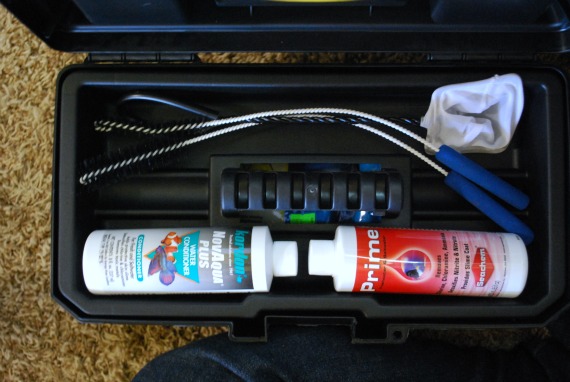 Then, I went high-roller and bought myself a $14 tool bag I can carry around the house as needed.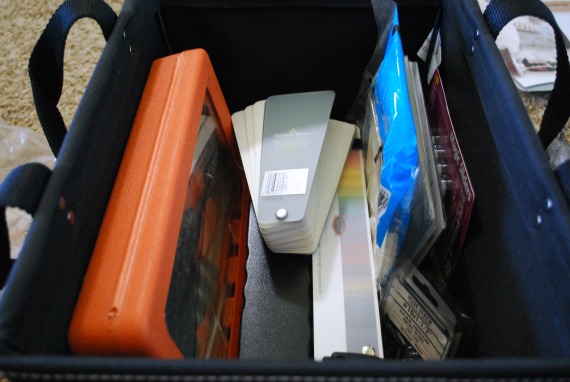 And with a great show of care, dumped everything inside. Side note: these IKEA tool kits are fantastic. I love mine, and wouldn't dream of building cheaply manufactured furniture of indeterminate origins any other way.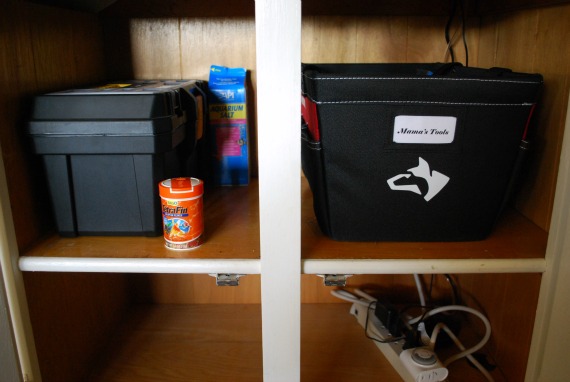 Et voilà!
Are you amazed by my organizational prowess? Jealous of how I throw money around and purchase the most stylish home organization accessories straight off the runway? It's okay, I don't blame you. Practical and frugal is sexxy, and I've always wanted to carry around a bag labeled HUSKY, too. Now that I'm living the dream (the wolf silhouette is just extra), I can tell you my expectations = surpassed.
New here? For the next 31 days I'm living according to the famous William Morris quote, "Have nothing in your houses that you do not know to be useful or believe to be beautiful." You can learn more about the project here, and catch sneak peeks of my projects by following me on Facebook, Twitter, or Instagram (I'm @pancakesfries).