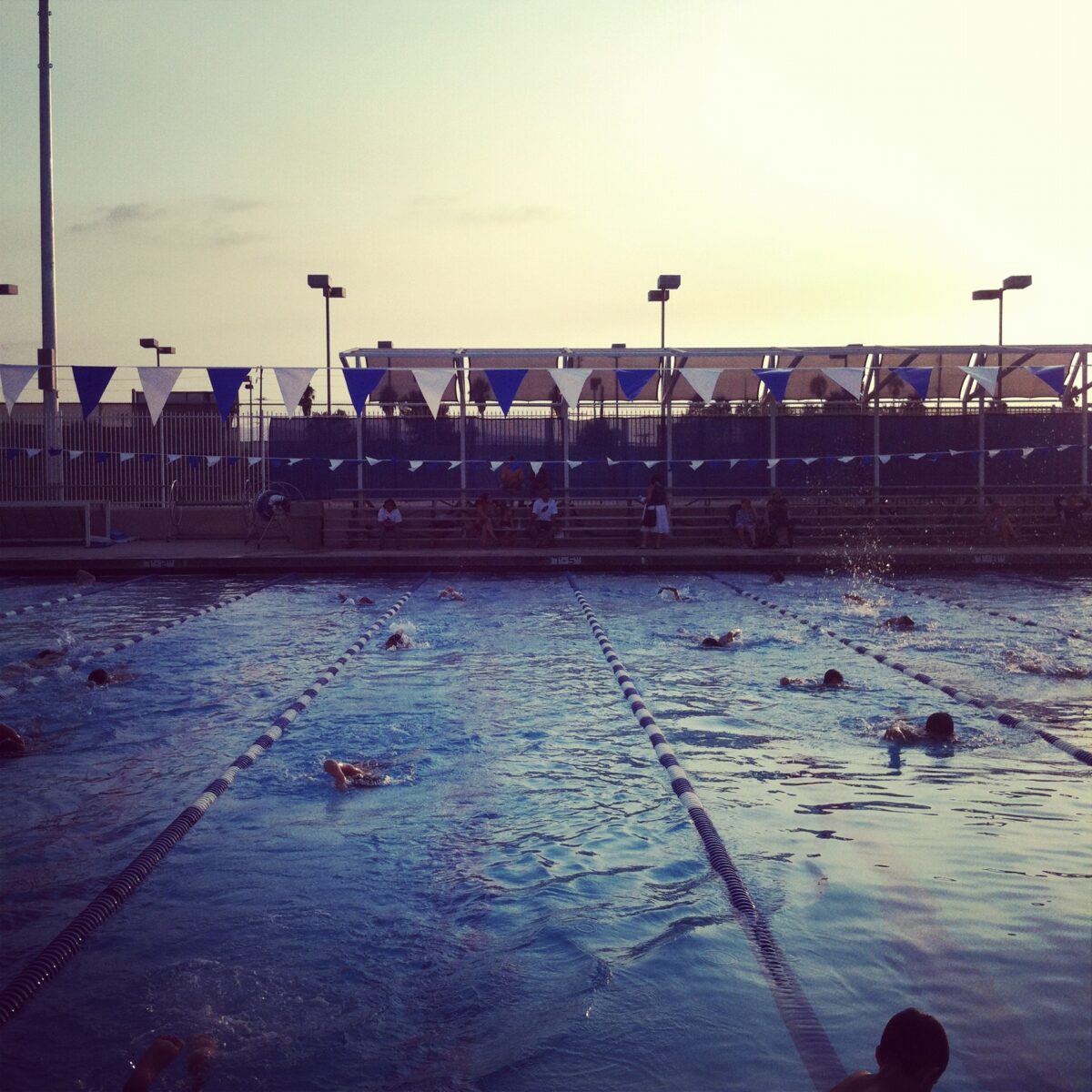 I can't decide if time is crawling or flying by. You would think it would be either one or the other, but it seems like each week is a combination of both. Here are a few of the things that made me happy, no matter how fast or slow the day went.
:: On Monday Mikey tried out for a swim team. It was obvious two minutes in that he was one of the only new swimmers trying out. Obvious. I'm trying to think of a way to delicately emphasize the difference in skill sets between Mikey and every other person in the pool, but the words don't exist. And that's okay, because it leaves me room to say how proud of him I was. He doesn't suffer my pride and vanity. Instead, he is determined and confident. In his mind, he will only get better. He's like a dog with a bone when he wants something, and he wants to be on the swim team.
:: I exercised on Tuesday! It was just a walk around the block because I had 12 year-old Buddy and Buster with me. I was worried about the heat (almost 100°) and their age, so I erred on the side of caution. Buddy was limping ever so slightly at the end, and Buster was puffing like a steam engine, but boy, were they ever on cloud nine! When we got home they stretched like runny pancake batter across the hardwood floor and looked up at the ceiling as if to say, "Ah, this is the life."
:: Wednesday was supposed to be a day of excitement and mirth because I went to pick out fabric and craft supplies. Instead, I spent more than I was expecting and had a minor panic attack trying to find something I liked. I was happy to survive the experience.
:: I worked in the library on Thursday and found two books from the Medieval literature list! I read both of them, naturally, plus one more on what makes hair curly or straight. (Spoiler: it's all in the follicles.) I post pictures of the interesting/funny/weird/awful books I find on instagram all the time (I'm @pancakesfries) and occasionally to Twitter and Facebook.
:: Friday is another library day. It should be awesome. I'll admit, I've got my eye on some of the books. I'd like to reread the Anne of Green Gables series–I swear I read at least the first one as a child, but I remember nothing about the plot or characters. This is another book calling my name.
This weekend is going to be busy, which I dislike, but we'll make the best of it. Soccer, Mikey is in a musical performance, and something else. The fact I can't remember what the something else is doesn't bode well, but maybe remembering it at the last minute can be my happy, happy for that day.
Have a great weekend, everyone!