Large Scale Photography
I found a small manilla envelope filled with pictures of my parents in their early twenties. Two had such fantastic, accidental composition that I decided to blow them up and hang them in the living room. The images are of a trip my parents took to the Argentine pampas in the 60s. My dad's uncle owned a cattle ranch, and for most of my childhood all my dad would talk about was how much fun he had spending summers there as a child. My mom, a born and bred city girl afraid of most animals, doesn't share the same memories.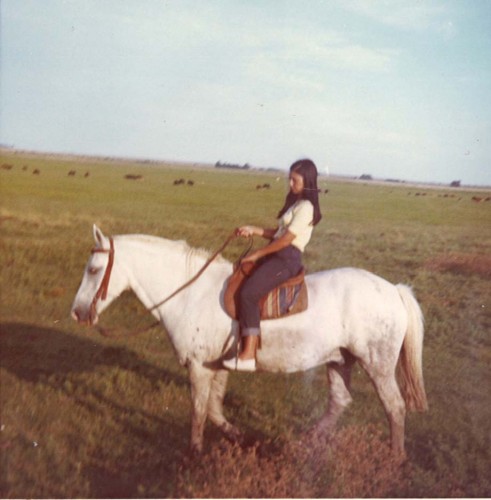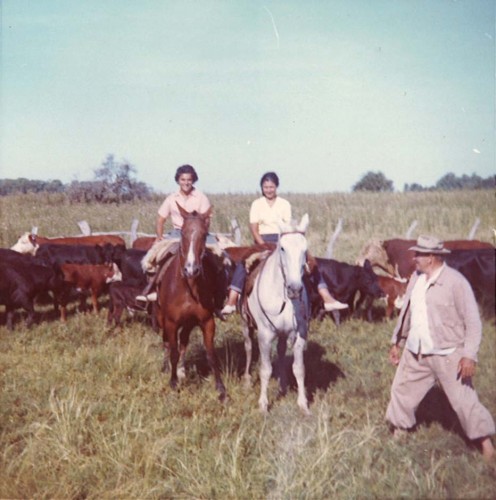 Doesn't the one of my mom on a horse look like something a hipster would stage? I love the faded colors and blurry images. A simple scan of the images isn't enough to preserve the (questionable) quality at large scale, but I did get a tip from a designer on how to enlarge old images on the cheap. I'll be sure to share the process if it works. I hope it does; I think the images, with all their scratches and innocence, will give our home warmth and history.
Here are some inspiration images I've collected over the last few years. The final image of Jen Altman's home is what officially started the hunt in 2009. Most of the large scale photography I've seen in magazines and blogs have been of populated beaches. I'm going to bring back the ranch and give the look a California casual vibe. (Fingers crossed.)