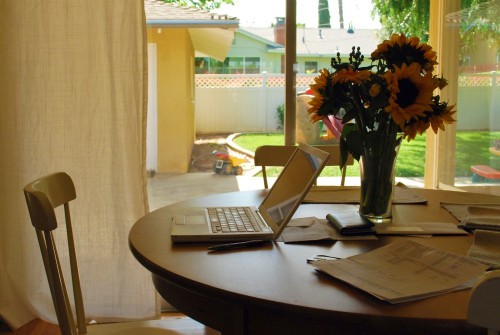 Ugh. My ability to speak left me as quickly as my ability to write. The Mister was none the wiser. He walked into the room, his hands flicking through the day's mail, barely paying attention to me.
"What's up?" Water bill. Electricity bill. Junk mail. Cell phone bill. Junk mail. Junk mail.
"I can't figure out how to end what I'm writing."
He paused, looking up at the ceiling as if for inspiration.
"How about…And then she took her husband into the bedroom and ravaged him for hours…"
"Yeah. NO. Not quite what I'm looking for."
"No? Are you sure? I think it sounds pretty good."
"I'm writing about a children's book."
"Well, you know kids these days…"
Proof that no matter the genre, no matter the plot, no matter the characters involved, guys are always and forever looking for a happy ending.