Bob was in trouble. The economy had done a number on his colleagues the last few years, but the latest edict from The Leader of the People of Earth came down like a guillotine: Do More with Less. He was a mid-level mushroom brush from the Inland Empire; he didn't stand a chance.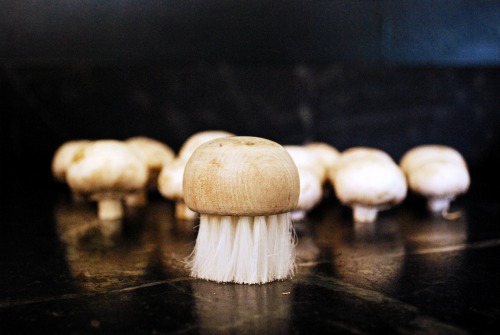 That isn't to say he didn't try. He wasn't a fan of politicking or networking, but Bob swallowed his pride and scheduled a meeting with some Fungi from another division. It didn't go well. Bob's existence implies that, as a class, mushrooms are dirty and in need of assistance. They felt an alliance would result in an imbalance of power and an unhealthy dependence on what is already a limited resource. Bob left disappointed. He expected that attitude from the lofty Morels, but not from a bunch of domestics.
But Bob wasn't about to give up. Every day he showed up and did his job, trying his hardest to brush faster and more effectively than those perfectly moistened paper towels who, if you asked him, shouldn't look so smug. He debated writing a letter to management and bringing to their attention the 544,000 trees they knocked off per household each year, but decided against it. "The suits" were rarely good at seeing the forest for the trees and Bob didn't want to call attention to himself. The paper towels had been cross-trained to work in several departments and though Bob was a quick study, he was, in the end, a mushroom brush. Just a mushroom brush.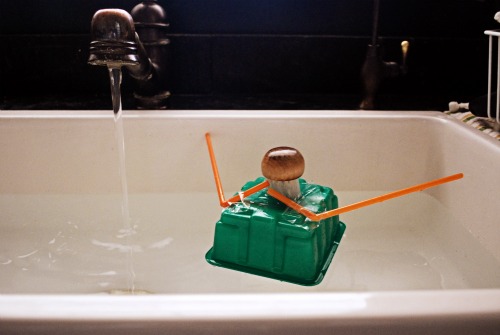 Sure enough, in January Bob received walking papers instructing him to report to The Land of Misfit Tools. At first he made the best of it and vowed it would be a cold day in produce before he ever brushed a mushroom again. With his new found freedom, he spent a lot of time at the lake sculling, something he hadn't done since his days on the crew team at Yale.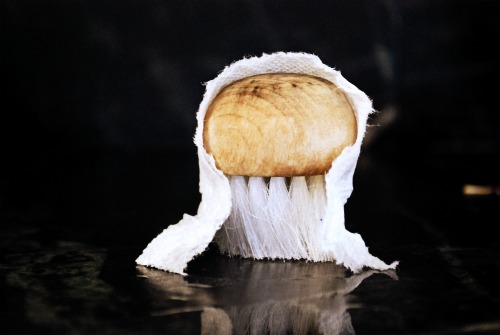 This helped him keep his mind off things, but only for a little while. No matter how hard he worked out, the endorphins faded fast. He started feeling existential again.
He decided to take advantage of the group counseling program offered to those assigned to The Land of Misfit Tools. It was a mistake. Bob was down, but he refused to believe he belonged with these people. He may be just a mushroom brush, but he wasn't superfluous. A dinosaur sandwich cutter? Really?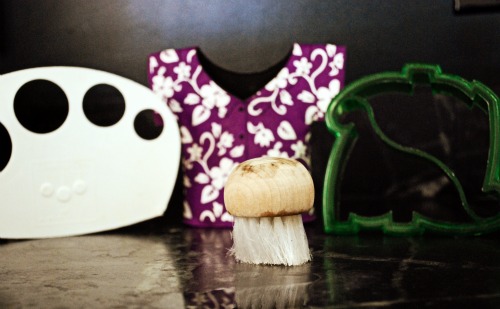 Bob started going on lots of interviews and decided to try a new field.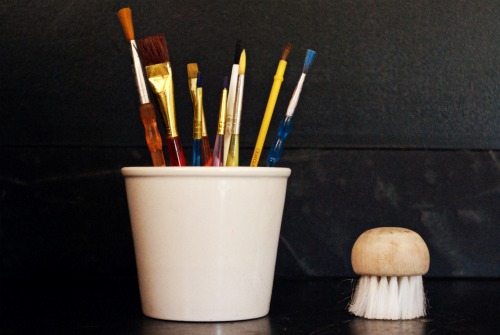 Despite not having the proper experience, many employers were interested. Thanks to the economy and new edict, however, competition was fierce. Bob kept getting passed up by brushes who better fit the mold.
Then, one day Bob received a text on his Windows Phone 7 (a gift from his father in-law). His friend Phil, a stand-alone PDA who had been in The Land of Misfit Tools for some time, heard about a brushing position at another company and thought Bob should interview for the spot.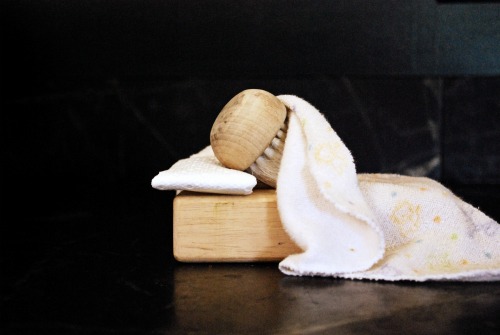 Bob told Phil he would sleep on it, but he knew he would apply. According to the company website, management believed in more than brushing mushrooms. Besides, the benefits were incredible. He showed up for the interview early and waited in the lobby.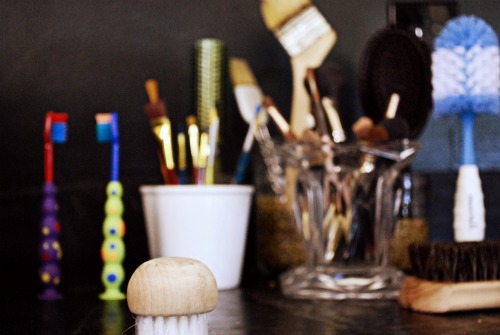 He couldn't believe all the brushes.
When it was Bob's turn, he put it all on the table. He let the hiring managers know that no one could brush a mushroom like Bob. If they hired him, he would show them what was going on, what was coming up, and what they had missed. Do more with less? Heck, if the last 18 months taught him anything, it was that he could be more with less. The last year of struggles and budgets and interviews and (gag) networking made Bob stronger and faster and smarter. Bob knew one thing and one thing only: he was more than just a mushroom brush.
The hiring team maintained their composure in the face of such an impassioned speech, but secretly the felt Bob had a good set of  bristles on his shoulders. They told Bob they would get back to him once they made their decision. Bob said, "You do that." Actually, he said that in his head. Out loud he said something more along the lines of "Thank you for your time," and "I can't wait to hear from you."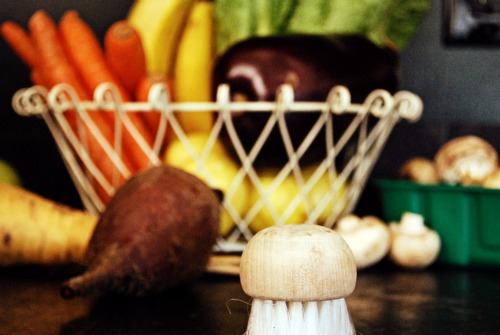 Less than 24 hours later, the hiring team called Bob and offered him a position on their brushing team. Bob said yes.
******************************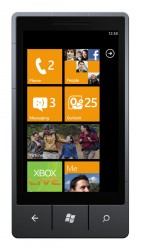 The teams at Windows and Federated Media contacted me about doing a giveaway for the new Windows Phone 7. There were no requirements for post content other than it reflect the spirit and theme of my blog. I'm pretty sure they were expecting a recipe. Maybe a craft.

Actually, that's a lie. I just remembered they wanted me to say this:
This giveaway is brought to you by the new Windows Phone 7. Learn more about Windows Phone online and see it in person at local T-Mobile stores today.
From November 15 – November 29, you can enter to win a new Windows Phone 7 (just like Bob's) by commenting on this post. One entry per person, per day. You don't have to say anything in particular (maybe talk about how you've done more with less?), but do be sure to comply with the rules on content or your entry will not be eligible. In particular, please note that each comment requires 25-250 characters. Play it safe and review the Official Windows Phone 7 Giveaway Rules by clicking here. I will use Random.org to pick one winner on November 29, 2010.