The great thing about reading young adult literature the way some people approach eating more greens is that when something is good, it is surprisingly good. Like: no way, there's broccoli in this? Do I like broccoli now? Check me out, liking broccoli! I become inspired to try more.
This is what happened. I was started eating the greens and finished something really satisfying. This happened not too long after finishing another equally great book. I realized I can do young adult, especially when the books have imperfect characters. I love male protagonists. I am almost never ready to face the crucible of paranormal romances. Ancient civilization settings and retellings are my weaknesses.
Here's a few I've read in the last few months.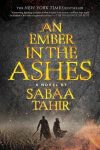 An Ember in the Ashes

by Sabaa Tahir
Published by Penguin LCC US Genres: Young Adult, Fantasy & Magic
Pages: 464
Buy on Amazon //Check out from Library


Laia is a Scholar living under the iron-fisted rule of the Martial Empire. When her brother is arrested for treason, Laia goes undercover as a slave at the empire's greatest military academy in exchange for assistance from rebel Scholars who claim that they will help to save her brother from execution.
4.5 stars. Maybe 5. So, so great. Tahir had me at "inspired by the Roman Empire." Public Radio International described it perfectly as having "the addictive quality of The Hunger Games combined with the fantasy of Harry Potter and the brutality of Game of Thrones. I can't put it in the library–I don't think, need to discuss with principal–but I'm still happy I read it. So many fabulous talking points with teens, if only I had the chance! This is one I'd immediately approve as a high school librarian.

The Wrath and the Dawn

by Renee Ahdieh
Published by Penguin Young Readers Group Genres: Young Adult, Action & Adventure, General, Historical, Ancient Civilizations, Love & Romance
Pages: 432
Buy on Amazon //Check out from Library


Every dawn brings horror to a different family in a land ruled by a killer. Khalid, the eighteen-year-old Caliph of Khorasan, takes a new bride each night only to have her executed at sunrise. So it is a suspicious surprise when sixteen-year-old Shahrzad volunteers to marry Khalid. But she does so with a clever plan to stay alive and exact revenge on the Caliph for the murder of her best friend and countless other girls. Shazi's wit and will, indeed, get her through to the dawn that no others have seen, but with a catch . . . she's falling in love with the very boy who killed her dearest friend.
I could not finish this book. It had everything I dislike about young adult literature, which disappointed me tremendously since going in I thought I would love it based on all the tropes it hit. 1) The insanely beautiful female protagonist who had no idea she was beautiful, despite the boys clamoring to be with her. She was also smart, funny, witty, shrewd, loyal, had hair of onyx, skin like velvet, and was a wonderful daughter. Did I mention she might have incredibly strong but long-hidden magical powers? 2) The moody male protagonist who was just misunderstood. He murders women, but he does it for the greater good. She's totally going to fix him. 3) Love triangle. Of course who childhood friend has been in love with her all this time. She kind of sort of likes him back, but it's all so confusing. Decisions, decisions. 4) Adults? What adults? 5) Heavy handed symbolism and imagery, bizarre themes. Shahrzad has onyx hair. Khalid has gold eyes. His competition, the childhood friend, has silver eyes (yes, she really did). You could make a drinking game out of the number of times she references a jewel or mineral.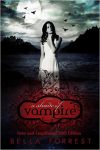 A Shade Of Vampire

Published by Bella Forrest on 2012
Pages: 150
Buy on Amazon


On the evening of Sofia Claremont's seventeenth birthday she is sucked into a nightmare from which she cannot wake. Will she succeed or is she destined to the same fate that all other girls have met at the hands of the Novaks?
This book popped up as a recommendation on GoodReads because it had over 3 million in sales and glowing reviews. I didn't pay much attention on Amazon or I would have immediately realized it's self published. I have no problem with self publishing and have read some great books that way, but this isn't one of them. I'm giving the book one star because it takes guts and perseverance to write and publish a book.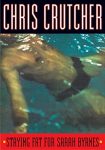 Staying Fat for Sarah Byrnes

by Chris Crutcher
Published by HarperCollins Genres: Young Adult, Social Issues, Physical & Emotional Abuse, Friendship, Violence
Pages: 304
Buy on Amazon //Check out from Library


Sarah Byrnes and Eric have been friends for years. When they were children, his fat and her terrible scars made them both outcasts. Later, although swimming slimmed Eric, she stayed his closest friend.
Now Sarah Byrnes -- the smartest, toughest person Eric has ever known -- sits silent in a hospital. Eric must uncover the terrible secret she's hiding, before its dark currents pull them both under.
YG recommended this book to me, and I loved it. Add this one to my dream high school library. Chris Crutcher writes with a confidence and familiarity that suggests a prior career working with young adults. The angst–there's always angst–isn't maudlin or sentimental. The Good/Bad Guys were a bit one dimensional and the ending juddered to a stop with red bows streaming, but it wasn't anything intolerable. 3.5 stars, rounded up to 4

Nothing

by Janne TellerMartin Aitken
Published by Simon and Schuster Genres: Young Adult, Social Issues, General, Social Themes, Friendship, Peer Pressure, Values & Virtues
Pages: 240
Buy on Amazon //Check out from Library


"Nothing matters."
"From the moment you are born, you start to die."
"The Earth is 4.6 billion years old. You'll live to be a maximum of one hundred. Life isn't worth the bother!"
So says Pierre Anthon when he decides there is no meaning to life, leaves his seventh-grade classroom, climbs a plum tree, and stays there. His friends and classmates cannot get him to come down, not even by pelting him with rocks. So to prove to him that there is a meaning to life, they set out to give up things of importance, challenging one another to make increasingly serious sacrifices. The pile is started with a lifetime's collection of Dungeons & Dragons books, a fishing rod, a pair of green sandals, a pet hamster—but then, as each demand becomes more extreme, events take a morbid twist. And what if, after all these sacrifices, the pile is still not meaningful enough to bring Pierre Anthon down?
Even the young adult books are dark in Denmark. This is the book I spoke of the other day on Facebook. This book, an existential, modern-day Lord of the Flies, was insane. It was edgy and disturbing and thought provoking, so of course I loved it. It was a Michael Printz Honor book 2011 but, though already hailed as a classic in Europe, it's been poorly received in the United States. We like our 7th graders to moon over classmates and make awkward social decisions. We don't like them doing…that. Seriously, this book is not for the faint of heart. My favorite hate-it review is this one. That is one pissed of grandma.