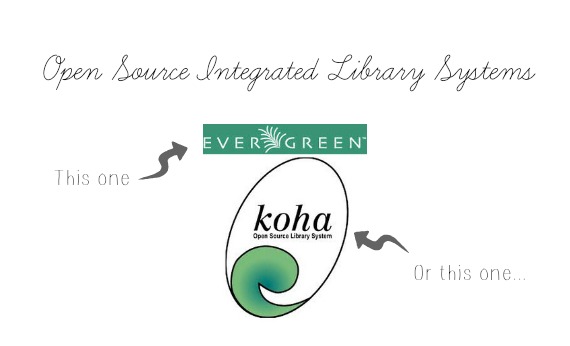 Last year, even without any sort of electronic management system, I was able to keep stored in my memory everything I needed to know about acquisitions, circulation, and cataloging. If a child said they liked dinosaurs, I knew where to go and what we had. Now, with the influx of books we received from generous parents (and my own friends!), my optimistic goal of reorganizing the entire library, and my time away from the library aiding in other classes, I need help.
I'm looking at open source systems since a proprietary model is not an option this year. If you have experience with Evergreen, Koha, or any other integrated library system, I'd love to hear your thoughts.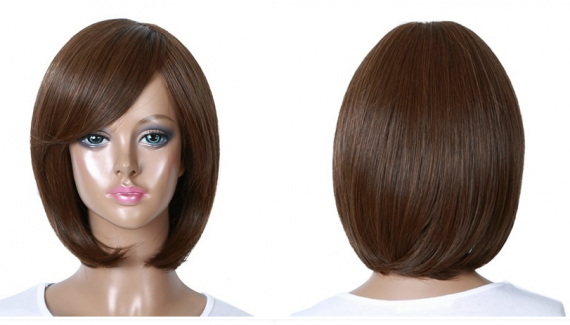 One should always spend time around children when one is feeling especially cocky.
On top of aiding in the 4th grade and volunteering in the library, I'm now spot-aiding in Kindergarten. The children so little! I can't believe my own boys were ever so young, especially Mikey. I was walking by one little boy who stopped me with a quick tug on my sleeve. I bent down with a smile.
"Mrs. Candalellella? Why are you wearing a wig?"
Sigh.
Also:
The younger grades at school are becoming obsessed with Halloween, specifically the costume I'm planning to wear. I tried telling them that I would most likely not wear a costume, but they won't hear of it. There is one particularly enthusiastic group of 3rd grade girls who won't let the issue go. I know they are huge Harry Potter fans, so I said I would maybe go as Hermione.
Dead silence. A few nose wrinkles and shared glances.
"Actually, Mrs. Kendall, you should be Mrs. Weasley," said one.
"No, no!" said another. "Professor Sprout! You could totally be Professor Sprout."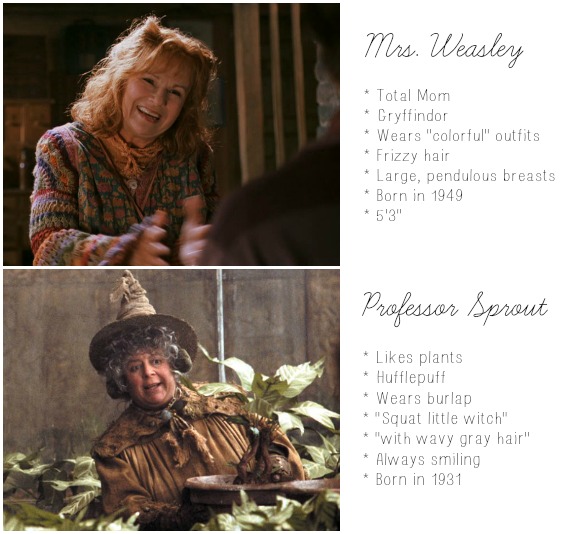 That's all I have to say about that.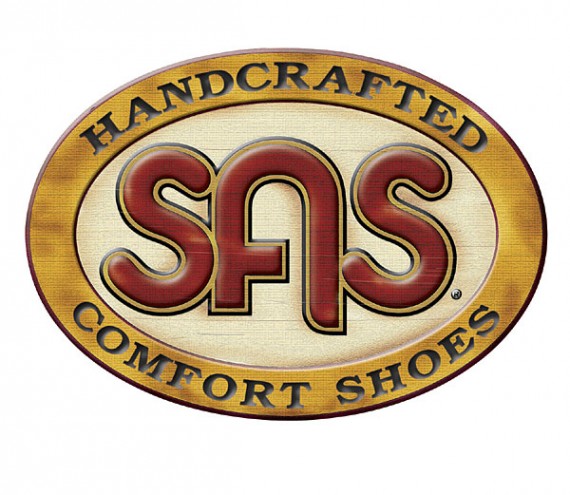 I aide 4th grade and Kindergarten. I have 1 hour of lunch/recess duty every day, and 15 minutes 1st recess every 3rd week. I then go to the library, where I shelve, organize, and help the kids find books. I am not exaggerating when I say I spend the majority of the day on my feet. I'm looking for my pedometer because I'm curious to see how many steps per day I'm walking. I must walk more now than I did when I took daily walks. But, my feet are paying the price. I've tried comfortable shoes (Bare Traps, FitFlops–I have these) but apparently they aren't comfortable enough. I used to wear and love Danskos. Maybe it's time for me to go back? Please, spill the beans on your favorite comfortable shoes. And I mean comfortable. I'm almost to the point where I'll wear something unattractive. Almost.
Every October for a few years now, I've done 31-day posts on organizing and decluttering. For obvious reasons, this year I'm not going to do that. Last week, if you asked me what I was doing, I would have said that I'm taking the entire month of October away from blogging and social media. At the end of that time, I would have made my mind up about what to do, where to go.
I think last week's meltdown had a lot to do with hearing the Mister did not get a promotion that would keep him home instead of traveling all the time. Now, after a few days to process what this means, we're taking it in stride. He still has an excellent job, we have our health, and we have our boys. His time away from home we'll just have to figure out. Our number one goal is to create more intentional family time. I'm feeling much better about things.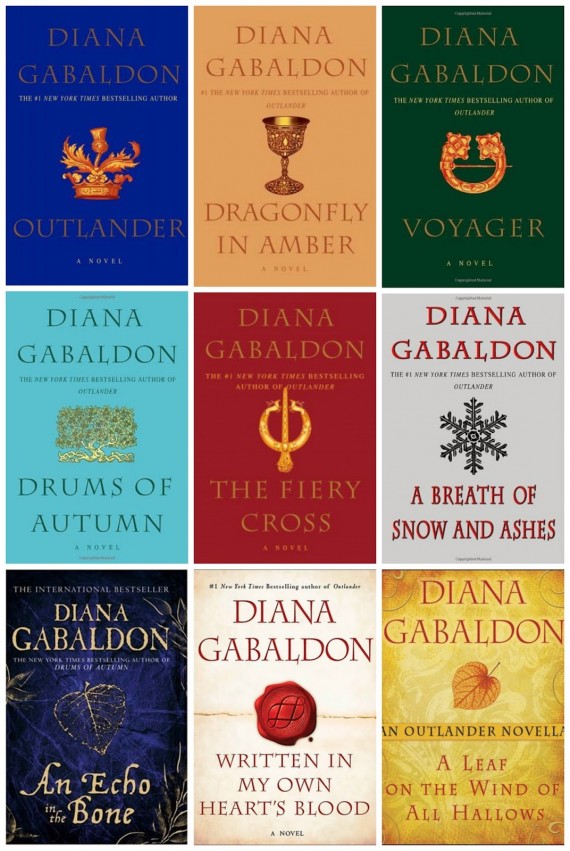 I've been toying with putting the boys in Boy Scouts (they both really want to do it) because of all the trips and family activities they offer. The only reason I haven't signed them up yet is that I hear it will be a lot of work for me. Meetings, dinners, weekly activities…I'm not sure I can put that on my plate. Does anyone have Boy Scout experience? Is it worth it, especially going all the way up to Eagle Scout? I know one guy who was an Eagle Scout, and he is doing very well for himself. The Mister knows two Eagle Scouts, both at executive levels in his company. It sounds like a ticket to success from our limited experience, so we need perspective. Perhaps a few of you know Eagle Scouts who are bottom rung cookers in a small-town meth ring?
In the meantime, I have a book club pick. Since it's such a long book, I'm going to give us at least two months to read it.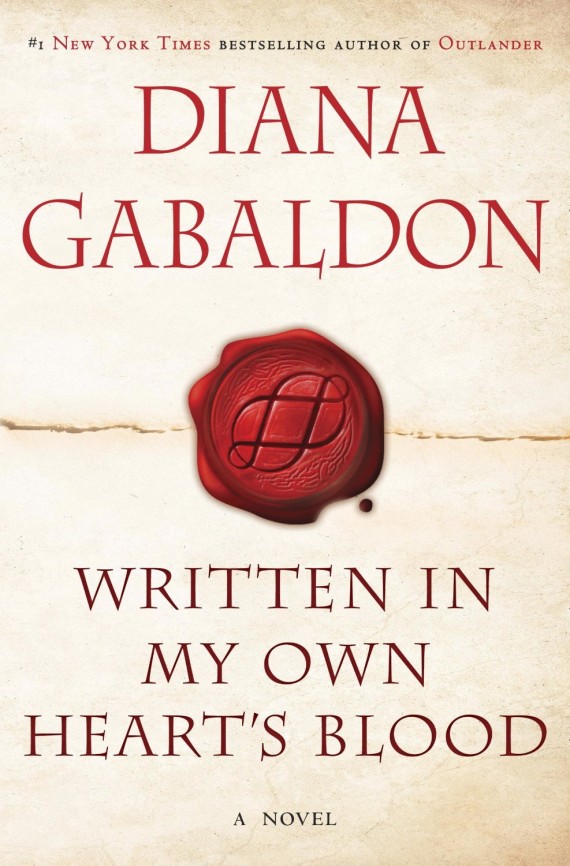 It's Diana Gabaldon's Written in My Own Heart's Blood. I've been reading the Outlander series for the last…10 years? It takes Gabaldon 2-3 years to complete a book, and I know when I started reading the series the first three were already out. My friend Kendra and I have been waiting for the series to become a movie/TV show for years, and I remember when they were talking about turning it into a movie, we were dubious. If you've read the books, you know they are impossible to make into a movie. You can't take a 900 page book and condense it to 90 minutes without losing some of the magic, to say nothing about major plot points.
I got cable for the first time in years so I can watch the show. It hasn't been too bad! I was really worried, but so far it's been great. Kendra, true to form, is one of the admins for an Outlander fanclub. She was invited to the premiere at ComicCon!
What say you? Have you read any of the books, and are you ready to give a 900 page book a try?
(I know from Facebook that some of you consider the books fluff, and some of you think they're way too dense and not fluffy enough. There are definitely differences in opinion!)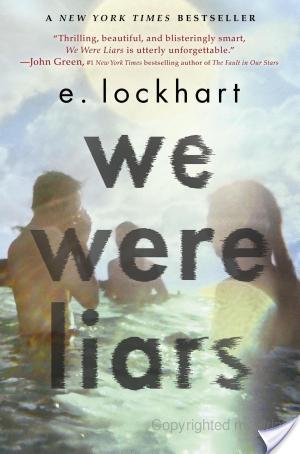 We Were Liars
by
E. Lockhart
Published by
Random House Children's Books
on 2014-05-13
Genres:
Death & Dying
,
Emotions & Feelings
,
Family
,
General
,
Social Issues
,
Young Adult
Pages:
240
Goodreads
A New York Times Bestseller"Haunting, sophisticated . . . a novel so twisty and well-told that it will appeal to older readers as well as to adolescents."--Wall Street Journal"A rich, stunning summer mystery with a sharp twist that will leave you dying to talk about the book with a pal or ten."--Parade.com"Thrilling, beautiful, and blisteringly smart, We Were Liars is utterly unforgettable." - John Green, #1 New York Times bestselling author of The Fault in Our Stars"You're going to want to remember the title. Liars details the summers of a girl who harbors a dark secret, and delivers a satisfying, but shocking twist ending." - Breia Brissey, Entertainment Weekly. A beautiful and distinguished family.A private island.A brilliant, damaged girl; a passionate, political boy.A group of four friends—the Liars—whose friendship turns destructive.A revolution. An accident. A secret.Lies upon lies.True love.The truth. We Were Liars is a modern, sophisticated suspense novel from New York Times bestselling author, National Book Award finalist, and Printz Award honoree E. Lockhart. Read it.And if anyone asks you how it ends, just LIE."An ambitious novel with an engaging voice, a clever plot and some terrific writing."--New York Times Book Review"No one should be talking about the shocking twist ending. What we can talk about is...[Lockhart's] razor-sharp portrayal of a family for whom keeping up appearances is paramount and, ultimately, tragic."--The Chicago TribuneFrom the Hardcover edition.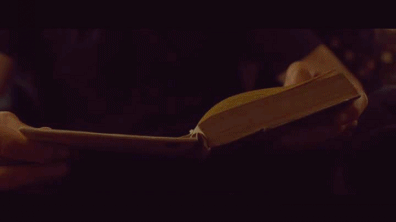 I knew how it would end after she woke up alone. I thought this was going to have a shocking ending, something completely unexpected. The reviews were glowing.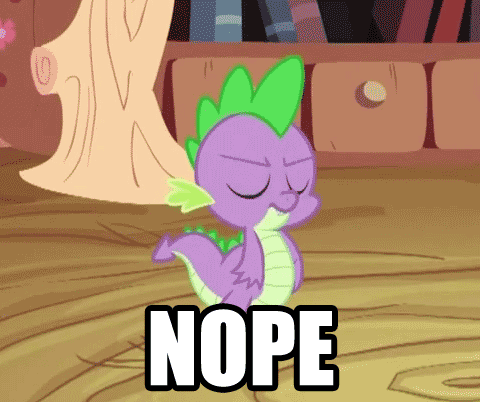 The book was predictable from beginning to end. There wasn't a shadow of doubt in my mind what would happen, which I would share but I've always promised spoiler-free reviews. How it happened was disappointing. Lockhart made a lazy plot decision. Too easy, to trite, too boring.
I could see
the ending
from a mile away
and could feel the feels because
there were so many feels
because teenagers feel the feels
nope
That's the kind of free form poetry that would drop onto the page out of nowhere, usually following the purplest of purple prose to ever purple a page.
Here is the main character telling us how it felt when her dad left her mom for another woman.
Then he pulled out a handgun and shot me in the chest. I was standing on the lawn and I fell. The bullet hole opened wide and my heart rolled out of my rib cage and down into a flower bed. Blood gushed rhythmically from my open wound,
then from my eyes,
my ears,
my mouth.
I think she's upset.
This overly dramatic steaming mound of purple littered the book. Also, not for nothing, but that's the most asinine piece of writing I've read in a long time. If your heart rolled into a flower bed, your open wound is not pumping, rhythmically or otherwise. It's gaping.
Here is the main character telling us about a migraine.
A witch has been standing there behind me for some time, waiting for a moment of weakness. She holds an ivory statue of a goose. It is intricately carved. I turn and admire it only for a moment before she swings it with shocking force. It connects, crushing a hole in my forehead. I can feel my bone come loose. The witch swings the statue again and hits above my right ear, smashing my skull. Blow after blow she lands, until tiny flakes of bone litter the bed and mingle with chipped bits of her once-beautiful goose.

Here is the main character telling us about another migraine.
In Europe, I vomited into small buckets and brushed my teeth repeatedly with chalky British toothpaste. I lay prone on the bathroom floors of several museums, feeling the cold tile underneath my cheek as my brain liquefied and seeped out my ear, bubbling. Migraines left my blood spreading across unfamiliar hotel sheets, dripping on the floors, oozing into carpets, soaking through leftover croissants and Italian lace cookies.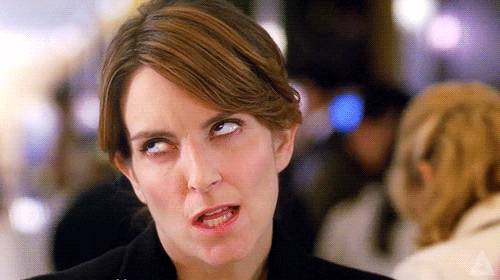 I had a migraine on Monday. Here's how I described it to the Mister when I talked to him that night.
I have a migraine.
Then came the fairytales. The fairytales that tried to give back-story and move the plot forward while attempting to hide from the reader that the main character really just did an obscene amount of telling and not a lot of doing. See above.
Once there was a king with three beautiful daughters.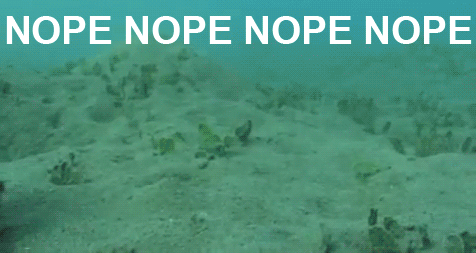 Every person who loved The Fault in Our Stars will enjoy this book.
Teenagers will adore this book,
but not me
nope
not at all
nope nope nope nope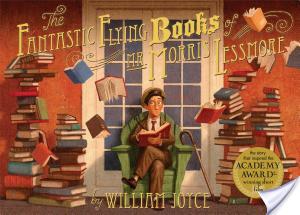 The Fantastic Flying Books of Mr. Morris Lessmore
Published by
Simon and Schuster
on 2012-06-19
Genres:
Books & Libraries
,
Fantasy & Magic
,
New Experience
,
Social Issues
,
Young Adult
Pages:
56
Goodreads
The book that inspired the Academy Award–winning short film, from New York Times bestselling author and beloved visionary William Joyce. Morris Lessmore loved words.He loved stories.He loved books.But every story has its upsets. Everything in Morris Lessmore's life, including his own story, is scattered to the winds. But the power of story will save the day. Stunningly brought to life by William Joyce, one of the preeminent creators in children's literature, The Fantastic Flying Books of Mr. Morris Lessmore is a modern masterpiece, showing that in today's world of traditional books, eBooks, and apps, it's story that we truly celebrate—and this story, no matter how you tell it, begs to be read again and again.
The Fantastic Flying Books of Mr. Morris Lessmore isn't new. I bought it a few years ago when it first came out and was all the rage. I tried to read it with Nico, but he was not interested–not even a little. I put it on the shelf and forgot about it.
Yesterday I read two books to the first graders. The first was The Fantastic Flying Books of Mr. Morris Lessmore. They loved it, hanging on the edge of their seat loved it. They were quiet as church mice as I read the last few pages, quietly absorbing every word, every picture. And boy, what pictures.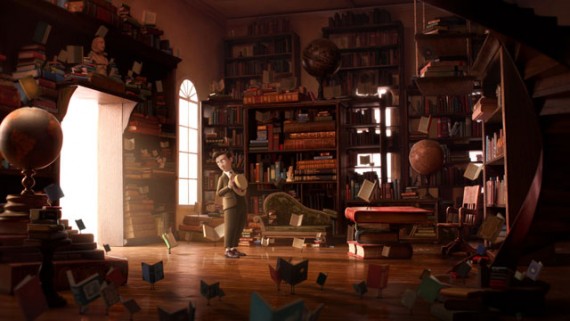 I know I'm not sharing anything new to many of you bookworms. Many of you either own the book, have read the book, or watched the award winning short film. I share this because when I got home, I took the book out of my purse and set it on the dining room table. Then I got caught up preparing dinner, feeding Buttercup, getting the mail…the usual stuff you do when you get home from work. After a while, I walked out of the kitchen to make sure the boys were on task with their homework. Nico wasn't doing his homework–no surprise there–but he was sitting at the table reading The Fantastic Flying Books of Mr. Morris Lessmore. Color me more than surprised! He read every word, but then spent an inordinate amount of time analyzing every picture. I could see him cataloging all the details, absorbing everything. The book is far below his reading level, but he read without my strong encouragement.
By the time Mikey was Nico's age, he was well into chapter books, though he still enjoyed picture books. He still reads them today "to remember my childhood," he says. (Good grief.) Nico is not Mikey, and that's more than okay. It was a good reminder to not compare my children and to refrain from pushing one beyond what they are ready to do. Nico can read more advanced books. He's actually a strong reader. But, for whatever reason, he lacks the interest and the confidence to do more. If I continue to force him to do what I believe is his level, the only thing I will accomplish is to make reading just another task he has to complete. It's time to rethink the kind of books I encourage Nico to read.
Why Mosquitoes Buzz in People's Ear: A West African Tale is the other book I read to the first grade, in case you were curious. It's a cumulative tale, which the kids always love. They think it's the true mark of an adult to be able to say "ULTRA SO MANY WORDS MRS. KENDALL" without having to take a breath.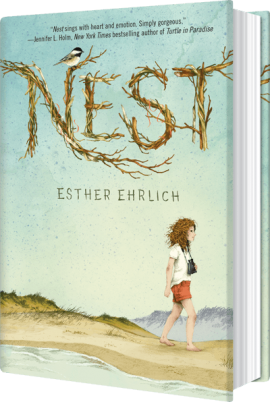 Nest
by
Esther Ehrlich
Published by
Random House Children's Books
on 2014
Genres:
Emotions & Feelings
,
Family
,
Friendship
,
General
,
Social Issues
,
Young Adult
Pages:
336
Goodreads
For fans of Jennifer Holm (Penny from Heaven, Turtle in Paradise), a heartfelt and unforgettable middle-grade novel about an irresistible girl and her family, tragic change, and the healing power of love and friendship. In 1972 home is a cozy nest on Cape Cod for eleven-year-old Naomi "Chirp" Orenstein, her older sister, Rachel; her psychiatrist father; and her dancer mother. But then Chirp's mom develops symptoms of a serious disease, and everything changes.
Chirp finds comfort in watching her beloved wild birds. She also finds a true friend in Joey, the mysterious boy who lives across the street. Together they create their own private world and come up with the perfect plan: Escape. Adventure. Discovery.
Nest is Esther Ehrlich's stunning debut novel. Her lyrical writing is honest, humorous, and deeply affecting. Chirp and Joey will steal your heart. Long after you finish Nest, the spirit of Chirp and her loving family will stay with you.

Praise for Nest:

"A poignant, insightful story of family crisis and the healing power of friendship."--Kirkus Reviews, Starred

"A stunning debut, with lyrical prose and superbly developed characters. . . . [Readers] will savor Nest and reflect on it long after its conclusion."--School Library Journal, Starred

"Ehrlich's novel beautifully captures the fragile bond shared by Chirp and Joey and their growing trust for each other in a world filled with disappointments and misunderstandings."--Publishers Weekly, Starred

"Chirp's first-person voice is believable; her poignant earnestness is truly heartrending. Ehrlich writes beautifully, constructing scenes with grace and layers of telling detail and insight."--The Horn Book

What authors are saying about Nest:

"Nest sings with heart and emotion. Simply gorgeous."--Jennifer L. Holm, New York Times bestselling author of Turtle in Paradise

"Nest speaks to the heart. I wanted to put my arms around Chirp and never let go."--Holly Goldberg Sloan, author of Counting by 7s and I'll Be There

"I loved the book! It's so tender and touching and real. Chirp is a marvelous character, and Joey's just plain lovable. I worry about him. Congratulations. The book is absolutely splendid and I hope everyone in the world notices."--Karen Cushman, author of the Newbery Medal, The Midwife's Apprentice and the Newbery Honor, Catherine, Called Birdy

"A remarkable work. Esther Ehrlich's characters stand out so real and true: Chirp's friendship with Joey is tender and moving, and truly unforgettable. One can see Cape Cod and feel Chirp's love for the birds wheeling overhead. I wanted this story to go on and on. What a brilliant future this author has. I can't wait to read her next book."--Patricia Reilly Giff, two-time Newbery Honor–winning author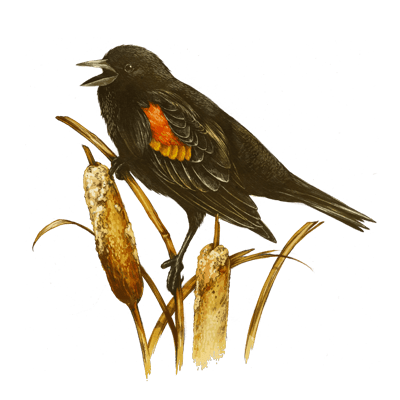 There isn't much I can add to my review that hasn't already been said about Esther Ehrlich's debut, Nest. I predict it will be on the short-list for the Newbery Medal this year. Finally, a middle school book that disregards trendy voice and plot and instead focuses on character development, realistic dialogue, and a nicely paced, coherent plot. Even the gorgeous book design by Stephanie Moss is a refreshing change. I should have made this a book club pick, but it didn't come out until September. I received the advanced copy from NetGalley, a great site for those who would like to review books. (You don't get paid, but you do have access to wonderful books-most of the time.)
Because of the subject matter of this book, I'm going to include a multitude of spoilers. Since it's a middle school book, I assume that's okay since your child, or one you know, is more likely to read it than you.
I should have taken the shortcut home from my bird-watching spot at the salt marsh, because then I wouldn't have to walk past Joey Morell, whipping rocks against the telephone pole in front of his house as the sun goes down. I try to sneak around him, pushing so hard against the scrub oaks on our side of the road that the branches scratch my bare legs, but he sees me.

"Hey," he says, holding a rock and taking a step toward me. He doesn't have a shirt on; it's been broiling all week.

"Hey," I say, real friendly, like I'm not thinking about the fact that I'm a girl and he's a boy who might pop me with a rock, since he comes from a family that Dad says has significant issues.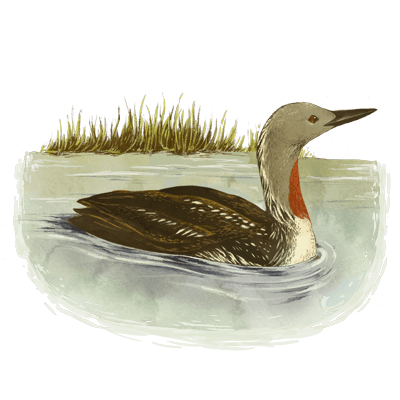 The first concern, and the reason I can't have it in the library (such a shame!), is the language. There is only one instance of very mild cursing, but it's enough that I know the Diocese won't approve of it as a middle school book. (The publisher lists the book as 10 and up.)
Chirp warmed up to Joey and believes he won't to do her bodily harm. They start throwing rocks against the telephone pole together.
"Not bad," Joey says. He comes and stands next to me. He smells like the lime Dad cuts up for his gin and tonic before dinner.
Joey's turn. Bam.
My turn. Bam.
His turn. Bam.
My turn. Bam.
"Crap," he says.
"Crap," I say.
"Double crap."
"Triple crap." Dad says swearing is inappropriate and not what he expects to hear from either of his daughters. I don't know if crap is officially a swear, but I do know there are lots of more polite words in the English language.

Joey picks up a whole handful of rocks. He throws them into the air, and they smash down on the road.

"Is your mom's leg okay?" he asks.
"Not really."
"That sucks."
"Yeah, it sucks." My heart is pounding.
"I love chocolate pudding," Joey says.
Because Joey has his own secrets–he is obsessive when it comes to germs/health and his father is abusive–he recognizes when a subject is not to be broached. In this case, Chirp wants to avoid any mention of what she didn't realize was obvious to everyone else. Something is wrong with her mom, but they don't know what.
We eventually learn with the rest of the family that Chirp's mom has multiple sclerosis. Chirp's mom, a dancer, takes the diagnosis poorly and within a couple of weeks admits herself into a facility for extended psychiatric care. There are hints in the book that she has battled depression before. The family focuses on keeping it together while she is away. Chirp and her older sister debate the future.
When Rachel and I are upstairs in the bathroom brushing our teeth, she says, "You know, Mom will die is she has to give up dancing."
"No she won't!" I say. "Take it back."
"It's just an expression, Don't you know that?"
"Take it back anyway."
"No, she says. "Don't be stupid."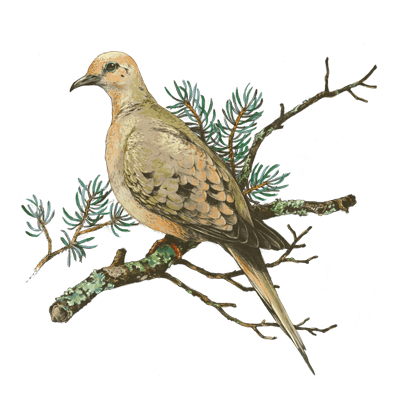 There is a scene where they visit her in the hospital that is just painful. Chirp's mom eventually does come back, though her recovery seems tenuous. Chirp learns how fragile her mom is in the middle of an oral book report.
Dad grabs my hand and pulls me through the hall. He's walking so fast I have to run to keep up with him. As soon as we're outside, he kneels right down on the pavement and looks into my face.

"It's Mom," he says. "I have terrible news."
"You took her back to the hospital."
"Oh God," Dad says. He rubs his face with his hands.
"I want to finish my dance," I say. "I was just about to take off from the water."
"Listen, honey. Mom isn't in the hospital. She died. Mommy died."
"No, she didn't," I say. "She's just really sad. There's a chance she'll have to go to the hospital again."
Dad holds my shoulders. He puts his face so close to me that his words make wind in my eyes and he says that Mom died, she really did die, this morning after we left for school, and he knows this because Clara went to the house and Mom wasn't there, but there was a note on the table that said she was very sorry but she just wasn't able to go on this way and she loves us very much and she didn't want to make this harder on us, so she wanted us to know that she went to Hutchins Pond."
The rest of the story is about Chirp moving forward following her mother's suicide.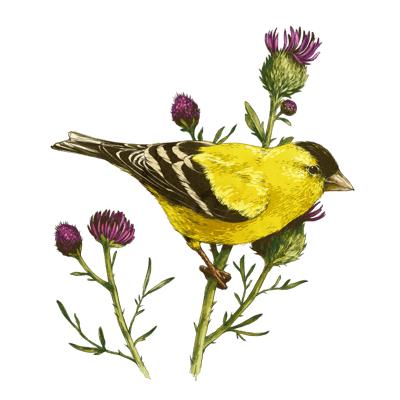 It's interesting to me that my book-review plugin automatically categorized this as Young Adult, whereas the publisher has it listed as a middle school book. I remember reading books in middle school where parents died for reasons like cancer, accidents, or old age. I don't recall a death by suicide scenario, though that may reflect where I went to school. Is this a book you would allow your child to read? And if so, at what age?
As a young adult book, I think Nest is great. I'm disappointed it's categorized as a middle school book because there will be teens who won't read something so "baby." If you follow me on Facebook, you know I'm discouraged with young adult literature. The quality, at least what I have seen, is poor. The most popular books among teens are sensational, dramatic, and, frankly, dull. I'm tired of series. I'm tired of reading the same plots rehashed into something slightly different. I'm tired of the fractured fairytales, the dystopian scenarios, and most of all, the assumption that kids don't deserve to read something great.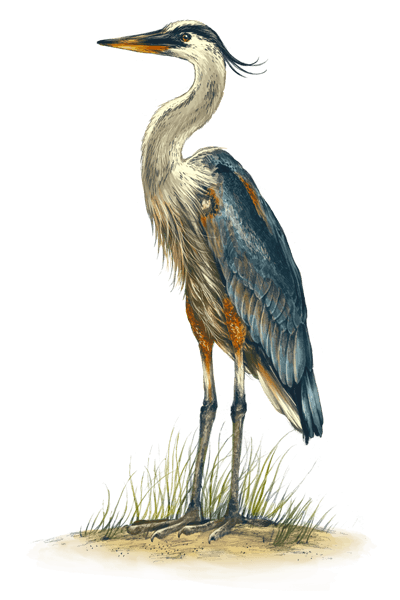 I understand the publishing industry has to turn a profit, but surely there is an imprint somewhere that focuses on young adult literature. I can't think of a single young adult book in the last few years that will last generations the way The Giver or A Wrinkle in Time has.
(Please don't say The Fault in Our Stars. I refuse to believe the popularity of that book will last.)
Perhaps, as I mentioned on Facebook, this isn't as much about young adult literature as it is about my disappointment in myself. I can't seem to get through to the junior high kids this year. They don't have time for reading (they have time for video games and iphones, oddly enough) or they want books that are incredibly inappropriate for them to read. I'm not sure what I have to do to challenge them or move beyond a genre. Even John Green, bane of my existence, doesn't read John Green. That's a strong list of books, and many of them are classics. I'm going to print out the list and bring it to school for the kids to review. Fingers crossed!
Bird images are from Esther Ehrlich.