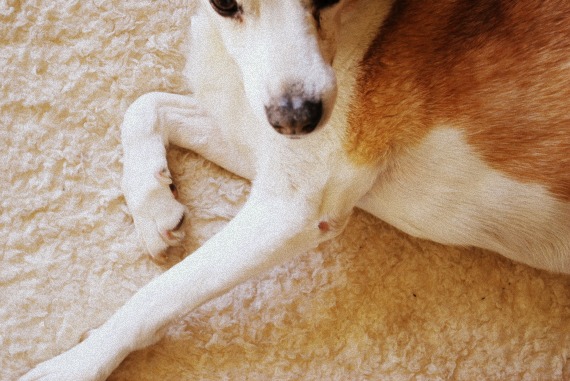 Buster is doing well. He's still dying, but he's comfortable. His appetite is greatly improved since starting the steroids, and he seems to have more energy. His bladder infection is still there, but we're making do with more antibiotics. It's a little tiring getting up with him to go to the bathroom, especially since it takes him about 20 minutes to urinate. Lots of stops and starts. I end up going to bed late to let him out one last time and the Mister gets up with him around 5:00am. He's worth the interrupted sleep.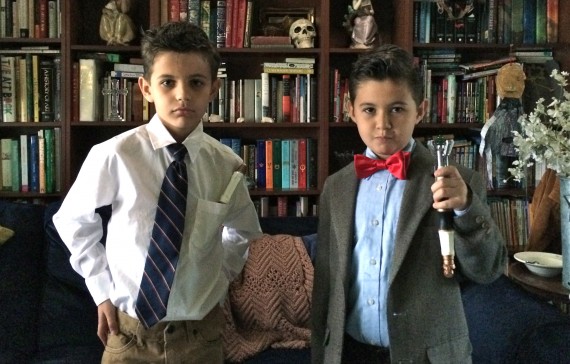 The boys are now both obsessed with Doctor Who. Nico has a collection of daleks, and they both have sonic screwdrivers. Last week it was "dress as your favorite book character" at school, and Mikey argued that since we have a Doctor Who character encyclopedia, technically Doctor Who is a book character. Flimsy logic, but I wasn't going to pass up the opportunity to put Nico in a tweed sport coat and bow tie. Mikey is the 10th doctor. We tried squeezing him into his Communion suit, but it was way too small. We were able to cobble together an outfit from what he had in the closet. That's his Communion shirt and school tie!
Doctor Who has now become our family show. Before it was just me and the boys while the Mister found something else to do (work), but eventually he got sucked in like the rest of us. He was dutifully watching an episode with us, The Silence*, when all of a sudden he said, "You know, this show isn't bad."
Of course it isn't! How can you not like a show with quotes like these?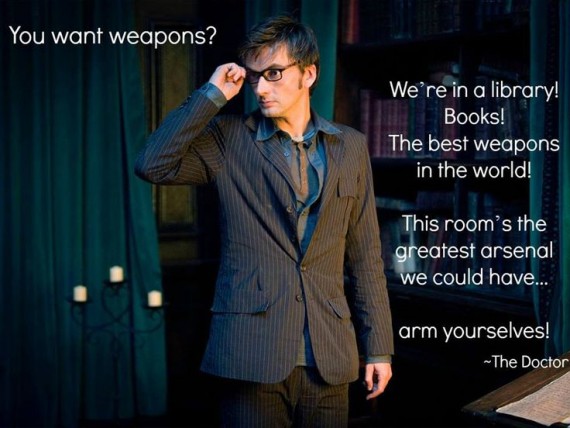 *Blink remains my favorite episode of all time. So freaky, so creative, so good.