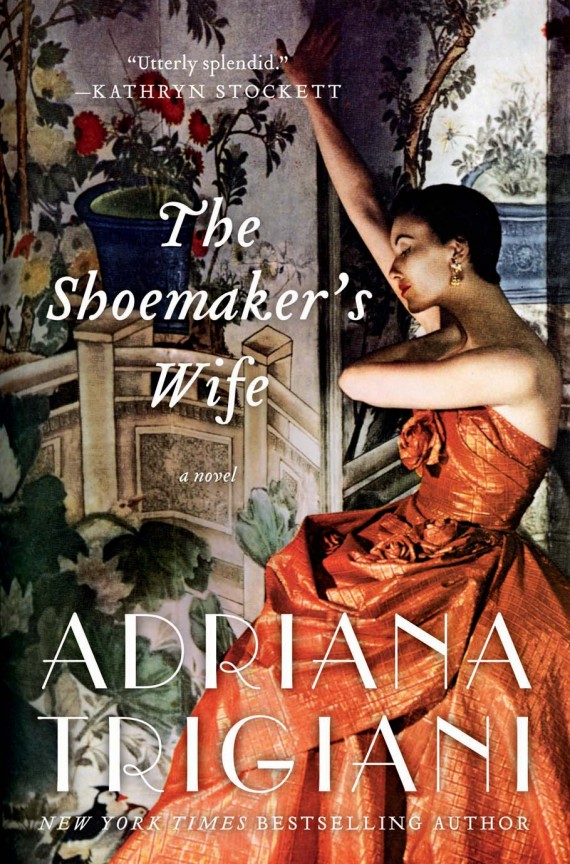 This book. Have mercy, what a visually rich book. It was a roller coaster for me, and in more ways than one.
This isn't a review, so I won't describe the plot like I do for review posts. The description does a good job for those who don't know anything about the book, and the pictures I've found tell the story as well.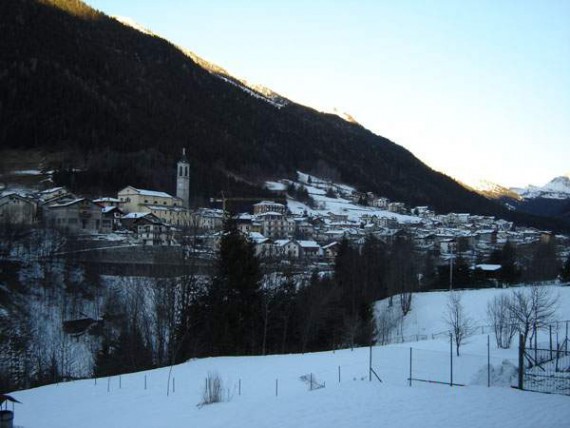 The majestic and haunting beauty of the Italian Alps is the setting of the first meeting of Enza, a practical beauty, and Ciro, a strapping mountain boy, who meet as teenagers, despite growing up in villages just a few miles apart. At the turn of the last century, when Ciro catches the local priest in a scandal, he is banished from his village and sent to hide in America as an apprentice to a shoemaker in Little Italy. Without explanation, he leaves a bereft Enza behind. Soon, Enza's family faces disaster and she, too, is forced to go to America with her father to secure their future.

Unbeknownst to one another, they both build fledgling lives in America, Ciro masters shoemaking and Enza takes a factory job in Hoboken until fate intervenes and reunites them. But it is too late: Ciro has volunteered to serve in World War I and Enza, determined to forge a life without him, begins her impressive career as a seamstress at the Metropolitan Opera House that will sweep her into the glamorous salons of Manhattan and into the life of the international singing sensation, Enrico Caruso.

From the stately mansions of Carnegie Hill, to the cobblestone streets of Little Italy, over the perilous cliffs of northern Italy, to the white-capped lakes of northern Minnesota, these star-crossed lovers meet and separate, until, finally, the power of their love changes both of their lives forever.

Lush and evocative, told in tantalizing detail and enriched with lovable, unforgettable characters, The Shoemaker's Wife is a portrait of the times, the places and the people who defined the immigrant experience, claiming their portion of the American dream with ambition and resolve, cutting it to fit their needs like the finest Italian silk.

This riveting historical epic of love and family, war and loss, risk and destiny is the novel Adriana Trigiani was born to write, one inspired by her own family history and the love of tradition that has propelled her body of bestselling novels to international acclaim. Like Lucia, Lucia, The Shoemaker's Wife defines an era with clarity and splendor, with operatic scope and a vivid cast of characters who will live on in the imaginations of readers for years to come.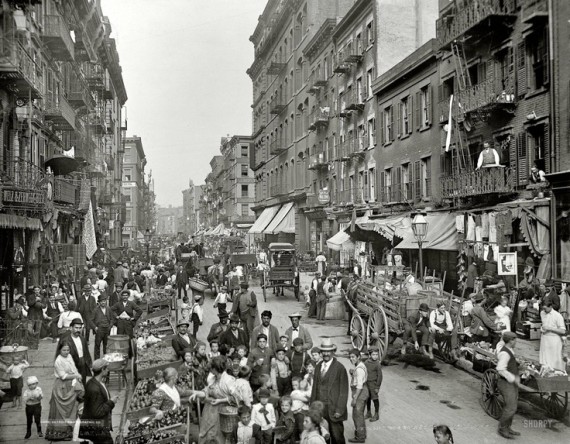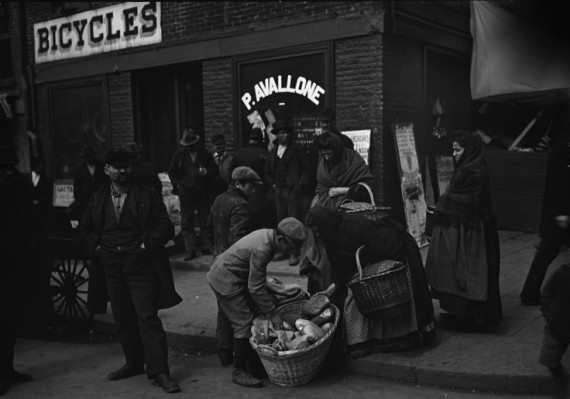 Mulberry Street, 1900
I found this was a book I would read and couldn't put down until I suddenly lost interest, and then I would take a break. I continued this start/stop reading for half of the book. Then I became invested, cared about the characters–especially Ciro, that incorrigible Italian charmer–and I was completely and utterly broadsided by events I really should have seen coming from a mile away. Those of you who read the book know what I am talking about. So, not only was the reading experience a roller coaster for me, so was the story. Semi-spoiler next paragraph.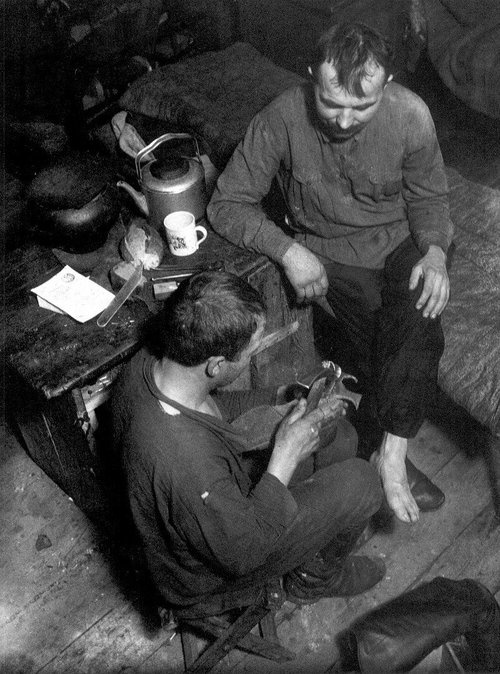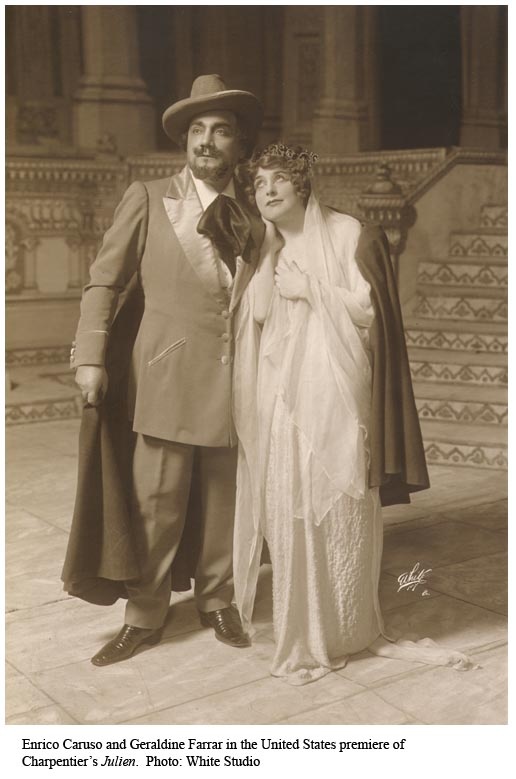 For the life of me, I can't understand why I was unprepared. The title should have been a huge tip-off. As were the many, many clues dropped throughout the narrative. Smelling mustard gas is never good, no matter how far down wind you stand. And I even thought that when I read about Ciro waking up in the trenches to the smell of mustard gas! I thought, huh, that's no good. But he's okay? Wow, I guess I didn't know as much about mustard gas as I thought. (?!) When what I thought what was going to be the climatic ending happened long before the end of the story, I refused to believe everything would go to hell in a hand basket even though that is the rule in Plotting 101. And, yeah, the constant pain is perfectly reasonable for a strapping man in his late 20s. Making shoes is hard work! I'm just being paranoid. Adriani Trigiani wouldn't dare. Oh, she dared! She dared alright! I knew something would happen, but I didn't want to believe that would happen, especially since I knew the story was based on the lives of her grandparents.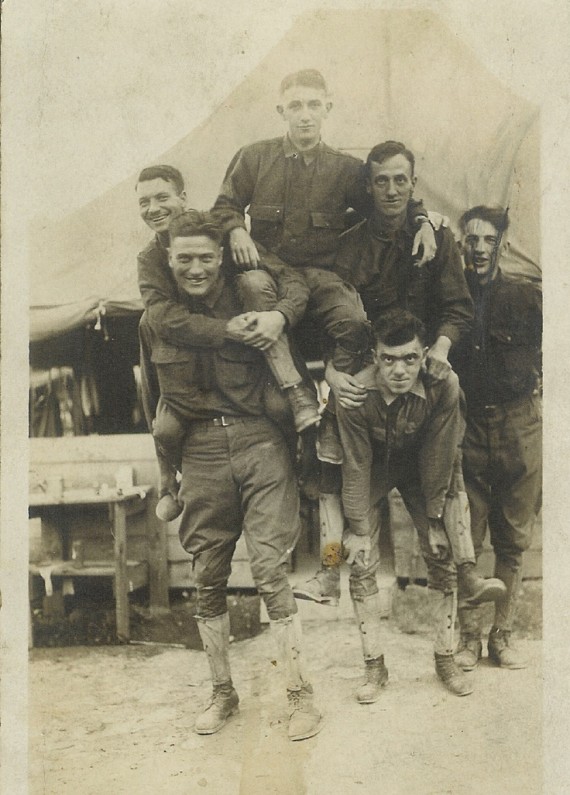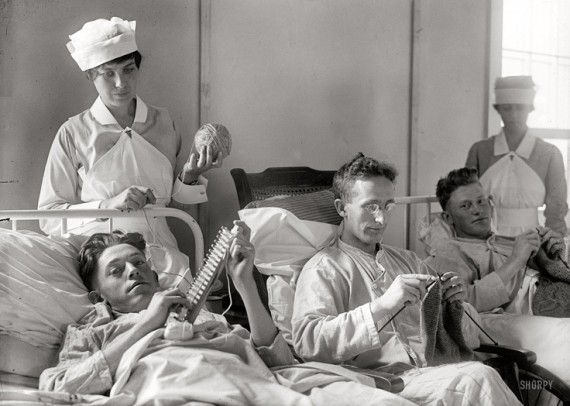 Hand to Bible, I swear at one point I thought to myself please tell me this book is suddenly going to be about Catholic miracles. Nope! The only thing miraculous was that I didn't burst into tears.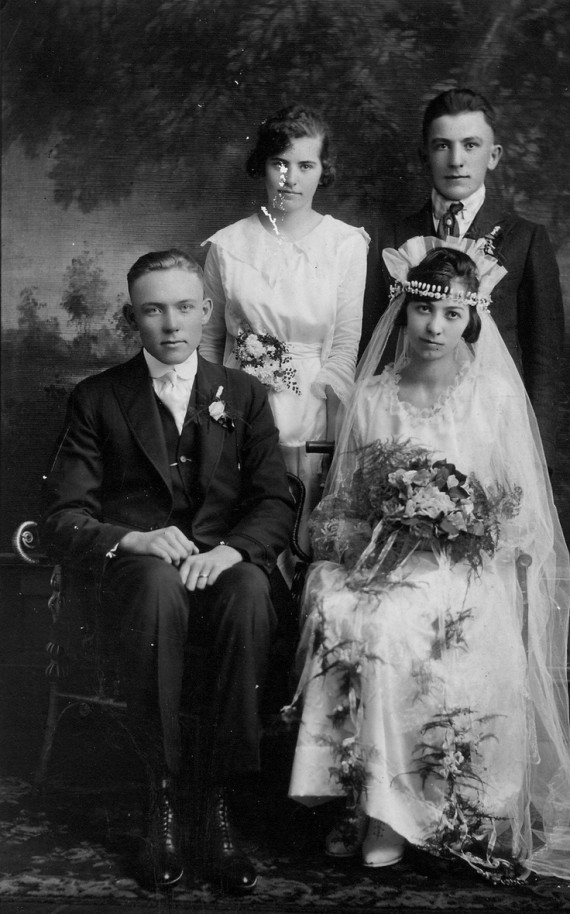 That's how this book was for me. I laughed, I almost cried, I wanted to kill Italian boys who didn't think with the heads on their necks except when I wanted to wrap them up in a big pink bow and nestle them in the toss pillows on my bed like a teddy bear. Damn you, Ciro.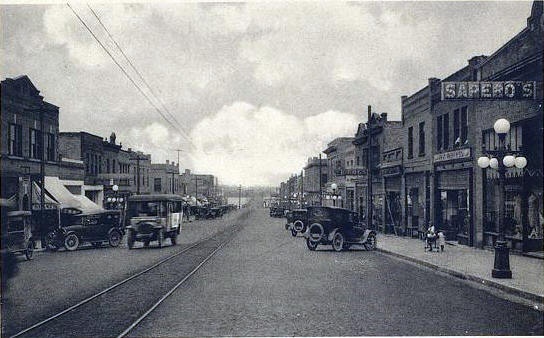 Central Avenue in Chilshom, Minnesota 1910
Honestly, it wasn't even that the book was all that amazing or exceptionally well written. It's one of those stories where I became invested in the characters and when the inevitable happened I rushed through the ending completely ticked off. I can't remember much of the last chapters because I felt so bereft. I'm going to have to reread it because right now I remember it ending abruptly and not making much sense.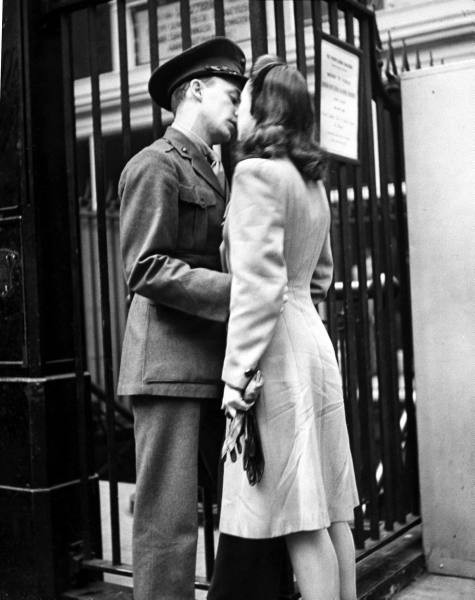 I finished the book shortly after 1:00am Sunday morning and I immediately started reading a horribly written paranormal book about teen angels. I'm not kidding. I could see the writing on the wall and new I was going to finish the story upset and late at night, so I bought a fluff book hoping it would calm me down as a preemptive strike. I read until I couldn't keep my eyes open, only half thinking about the angels. I kept going back to Ciro & Co. I woke up at 4:00am after dreaming about a mountain and thought about those blasted characters some more until I fell back asleep.
It's one of those books that will stay with me for a long time.
(I've sourced the images below, but I have a ton more in my The Shoemaker's Wife pinterest board.)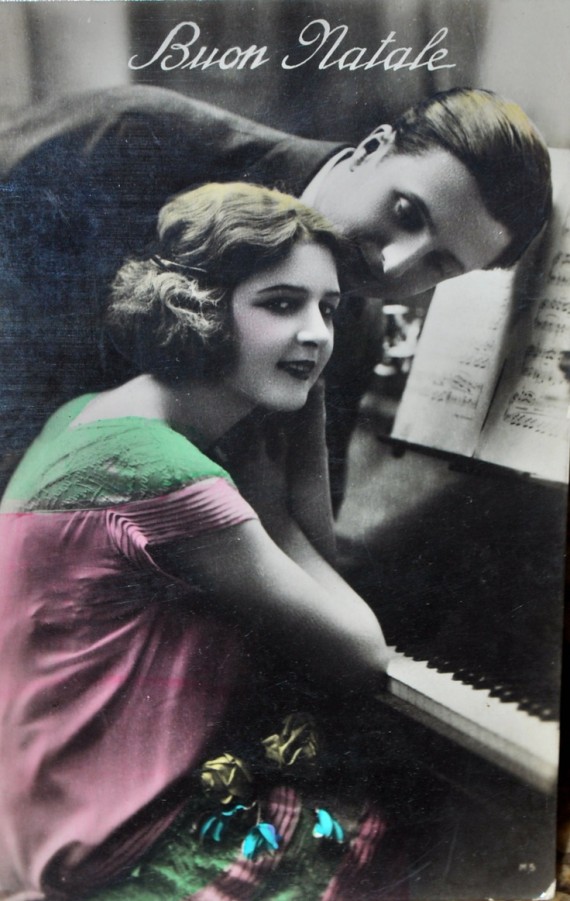 | one | two | three | four | five | six | seven | eight | nine | ten |