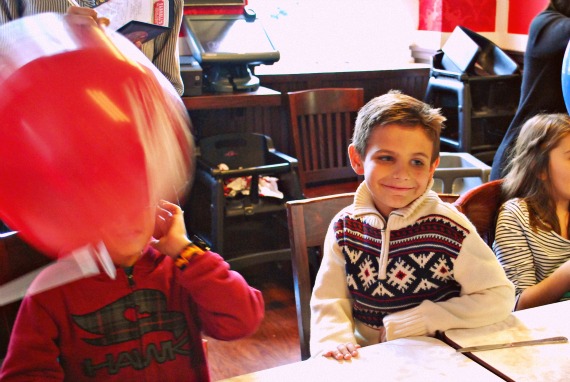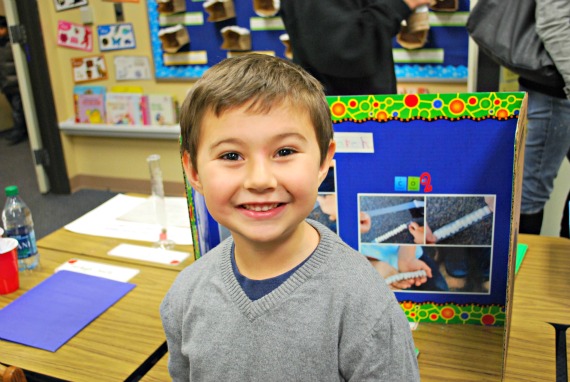 Well, well, well. It appears that this week I picked up my real camera instead of clinging to my iphone like a baby koala bear. Will wonders never cease?
Monday
We visited the boys' at school and you have never seen Nicholas so excited to show us, um, everything. His smiling eyes were in permanent Isosceles mode. Mama, did you see my hibernating bear?! Mama, did you see my snowman?! Mama, did you see my name on the kindness tree?! Mama, did you see my science project that you helped me made?! Mama, I only have four more pages of sight words and then I will come in 4th place! We need to go home so I can study them and be the Dominator of Sight Words! Okay, mama?!?!?!
Tuesday
I downloaded the pictures I took over the weekend. I love that I was able to get a picture of Mikey chatting with his friends. He had no idea I was taking pictures of him. (I think here he was listening to one of the girls.) Later, a few of the kids in his class came up and asked me for a hug. I, of course, felt like the cat's meow.
Wednesday
The 8th grade teacher at school walked up to me just to say I was doing something right at home because she has never seen a little boy as happy as Nico. I know it's really just Nico's personality and not anything I'm doing per se, but it still felt really good and I replayed her words in my head the way some tweens shuffle their Bieber albums on ipods.
Thursday
You know how you have those days when your husband won't be home until very late and the laundry machine flooded the kitchen the night before so you call the plumber you suspect is a misogynist and he comes and tells you there is a serious problem with your sewer line and you decide to call the city to see if they will fix the problem their city tree caused, so you wait for them and cancel your plans with your friend to make cheater quilts and then hang out with city workers until it's time to pick up the kids because it's your carpool day, so you drop all the kids off, head straight to baseball practice, kill 2 hours, and then come home at night to do homework, dinner, and baths? Those are the days KFC for dinner makes you damn happy.
Friday
I can already tell you today will be awesome because I'm getting an inch of gray roots covered and a 50% Italian's worth of eyebrow removed from my face. Then I'm going to a party celebrating the opening of Danni's shop with Andrea.
The Weekend
The boys are going to spend Saturday fishing! They are going with one of Mikey's best friends. It should be awesome. I'm going to make those cheater quilts, and then I'm heading out to dinner with girlfriends. That should be awesome, too. Sunday is Superbowl! You know what that means: I get to read in peace and quiet for many hours. I am the Dominator of Books.
Have a happy weekend, everyone!
The Weekend