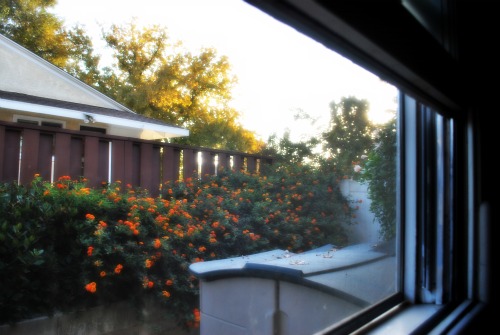 I decided against participating in this year's NaNoWriMo. [Hangs head in shame.]
There is a part of me that is worried my decision reflects my fear of failure and my resistance to challenging myself creatively. There is another part of me that reads that last sentence and says, seriously? Get over yourself, Laura Esquivel. You write a middling blog; I think you and your readership of dozens will survive the disappointment.
Still, I feel I need to at least share my decision with you, especially since I received so many emails and comments and messages of support. I think you all could tell I was scared senseless. (Much more descriptive adjective deleted for sensors. Hi, mom.) There are so many things I want to add, so many thoughts swirling around in my Charlie Brown-sized head, but right now I need to help The Mister put the boys to bed and after that I have to clean up dinner and then make lunches for tomorrow.
That list of things to do is what I am telling myself–what I believe–is my major hurdle. I don't pretend to be as busy as those mothers with full-time jobs outside the home. I've been that mom before and know how limited and precious your time is. Having said that, I'm busy, too. Meals, housework, homework, soccer practices, tennis practices, room mom, field trips, and parent-teacher conferences have no measurable value under patriarchal standards, but I still consider this to be my job and, salary or not, it takes time. My other job, the one that isn't a job as much as it is a passion, is writing here. I love talking to you daily about my life that is just like yours, only more humiliating. To do my real job effectively and then add 1667 words per day on top of the 500-700 words I write here several times a week seems like a recipe for disaster. Something will have to give because honestly, I'm just not that organized! More importantly, I've been kind of a bitch since I put NaNoWriMo in the maybe pile. The project hasn't even started and I am already yelling at people and stressing about how it's all going to get done. That's not fair, not if I'm going to claim that my family comes first.
I'm not saying never, I'm just saying not now. That's my go-to line every time Mikey wants another Star Wars action figure. Turns out it works for overbooked moms, too.
This post is a mess. It's unorganized and poorly executed, but I'm out of time tonight. Maybe I will add to it in the comments. Forgive me? Of course you do. You're just as busy as I am, if not more so.
xoxo,
Jules