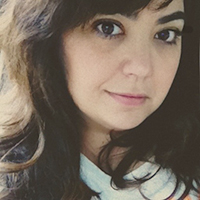 Hi! Let's ignore every book on etiquette and talk about money. We'll save politics and religion for next week.
I started blogging in 2007, and since then I have been an Amazon Affiliate. I make a small percentage, typically 4%, of the sale price on purchases made through links posted on this blog. They are almost always links to books. At this time, I do not have any other affiliate agreements. If that changes, I'll let you know.
As of December 2012, I also accept a limited number of private ads at price points created with small businesses in mind. I welcome—nay, encourage—your interest in beginning a mutually beneficial relationship. You'll want more information before you jump on board. (Smart.)
Pancakes and French Fries is a personal blog. I write about the sweet and the savory, the good and the bad, the philosophical and the frivolous. I write about whatever I find interesting. That's not to say I don't have favorite topics. I write about motherhood often, and occasionally I share a recipe. I'm a voracious reader and in 2012 started an online book club called The Phenomenally Indecisive Book Club, where no genre is left behind. Check out the PIBC's board on Pinterest, but only if you have a few hours. My most popular posts, though, center around my William Morris Project. Every Thursday I share what I have done to live by the famous William Morris quote, "Have nothing in your homes that you do not know to be useful or believe to be beautiful."
Pancakes and French Fries has had several press mentions, most notably in Real Simple magazine, Apartment Therapy, and LifeHacker. In 2012, I was nominated as a Blue Ribbon Blogger by Country Living magazine, but didn't win. I was robbed.
A few thousand people come here almost everyday to read on parenthood and life, home organization, intentional living, and bookish entertainment. Most of my readers are college educated; all of them are smart. Like me, they are drawn to objects that are practical and well designed. We aren't impressed with single use whirligigs that take up space or create clutter. We're frugal, not cheap. We'll pay for quality craftsmanship, but we won't pay for status labels. If your product's biggest sell is a celebrity face, you're at the wrong blog.
If that hasn't left you feeling completely alienated and emasculated, you have a company or product that is a good fit. That, or you have an enormous ego and are incapable of taking a hint. Possibly, you're my ex-boyfriend. Either way, you're going to want numbers, and this time I'll give them to you without playing hard to get.
60,000 page views per month, on average
2,500 visitors per day, on average
3,000 RSS subscribers
1700 Twitter followers
900 Facebook fans
700 Instagram followers
A Few Final Thoughts
Purchasing an ad using the form provided does not guarantee placement on Pancakes and French Fries. Money spent on ads that are denied will be refunded in full immediately. Ads must be static images and well designed. I occasionally offer giveaways, but please note that I will not ask my readers to like your company on Facebook, follow you on Twitter, or pin your product. No exceptions.