I have more Netflix recommendations! They are, of course, shows my in-laws wouldn't touch with a ten-foot pole. They are convinced I'm not happy unless I'm watching, reading, or listening to something that leaves a normal person sucking their thumb and rocking gently. Mostly untrue, I say! Let's not forget that I am the person who once binge watched Melissa & Joey.
It's possible that admission does nothing to refute the claim I only watch TV that makes a normal person sucking their thumb and rocking gently.
Well. If you're looking for light and happy TV shows, go somewhere else. And I say that with a smile on my face!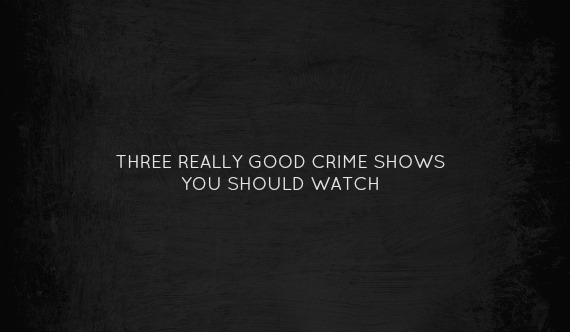 The three Netflix shows I'm recommending today are crime shows, and they aren't American crime shows so you will notice an absence of Super Hot Crime Fighters, Very Special After School Special mentions of race/sexuality, and Marty Stu's/Mary Sue's. Every show has several flawed characters with normal-sized lips capable of moving their foreheads. The recommendations are in order of crazy characters, least to most.
Haha! No. They're are equally insane.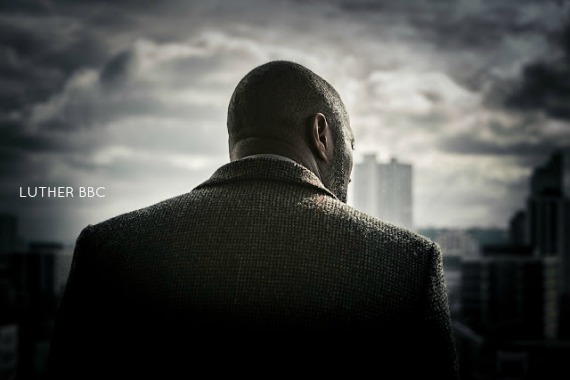 Luther was a recommendation from a reader who knows what I like. The Mister and I binge watched this show which, like most shows from the BBC, has only a few episodes per season. Idris Elba plays John Luther, an exceptional detective who understands twisted criminal minds because he is twisted and self destructive. Elba's phenomenal acting rightly won him a Golden Globe Best Actor award, though I can't complain about anyone on the show. Ruth Wilson as Alice Morgan is especially fantastic.
Never have I had such fond feelings for a sociopath. Oh, wait. Yes I have.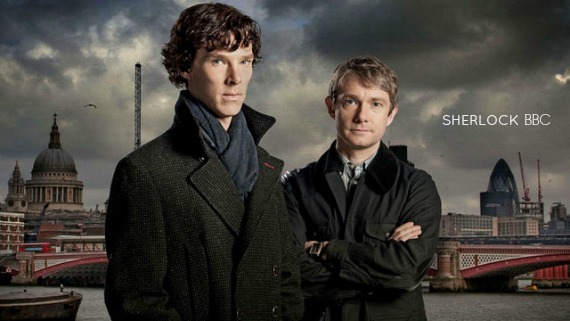 Sherlock is a show I heard about, but I thought it was similar to the Robert Downey Jr. Sherlock, which didn't interest me whatsoever. I finally caved because I was curious and bored and someone assured me it wasn't quasi-Victorian Hollywood nonsense.
Benedict Cumberbatch is wonderful with his perfect complexion, watery blue eyes, wavy hair, and of course his deep voice. But there is something about Martin Freeman. I can't explain it because he is the antithesis of my "type." (Shoot me now for saying "my type" in a sentence without irony.) A couple of months ago I saw a meme on Instagram that described the feeling you get when you watch a show and a character immediately captures your attention. No one else exists when he or she is on screen. This is how I feel about Martin Freeman as John Watson. I don't know if it's his sweaters, his boyish haircut, his quick wit/dry humor, or his seemingly endless cache of facial expressions, but I want to send him a stuffed unicorn.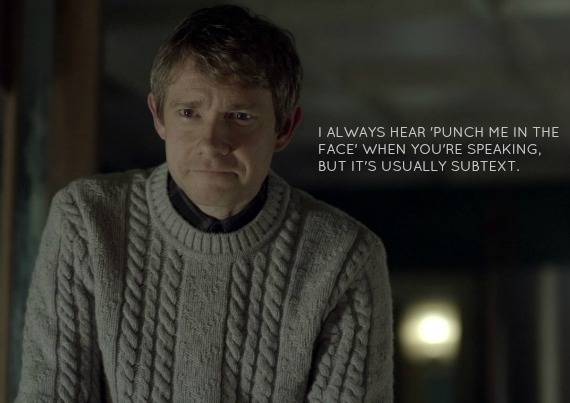 I was telling my friend Tiffany about this recent obsession with a petite blond male in sweaters, and I could tell she wasn't picking up what I was laying down. Then I said, "It's Martin Freeman, you know, the guy from The Hobbit." And then she said, "Ooooh! I love him. There is just something about him." I have the best, most understanding friends.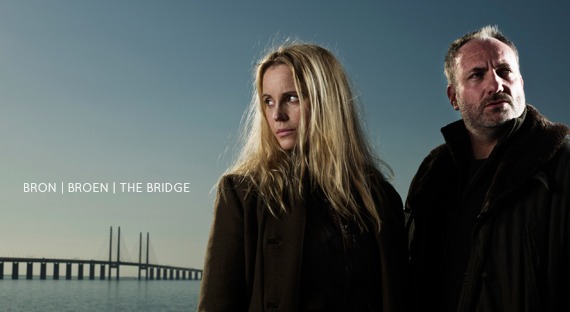 The last show I have to recommend is one we are binge watching right now, and is another recommendation from a reader. It's Bron/Broen, or The Bridge in English. It's a Scandinavian crime drama staring Sofia Helin, my favorite actress from Arn the Knight Templar (Gah!) another recommendation of mine. We're almost done with season 2, which means we'll have to wait for season 3 like starved animals.
This is the show the Mister was the least excited to watch because of the subtitles, but this is how he felt about Arn the Knight Templar, and that became one of his favorite movies. True to form, he loves, loves, loves The Bridge. I could tell you why you should watch this show, but Anna sums it up so perfectly that I'm just going to direct you to her post. Read it, and understand my obsession.
Basically, I watch what you tell me to watch because so far you haven't let me down. In fact, you've introduced me to some of my favorite shows of all time.
So, what's next?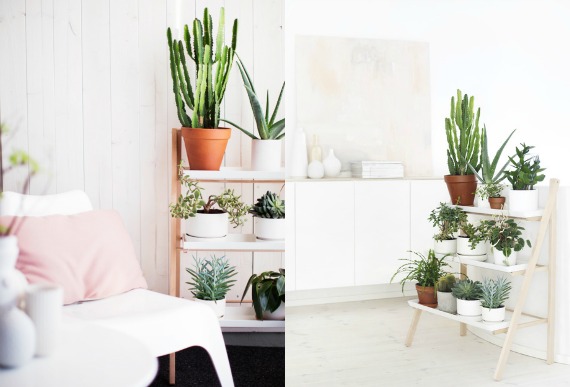 I can't remember in which of my 192 The William Morris Project posts it was that I spoke of creating a plant shelf on this wall in the dining room, but the above image is what I had in mind, only with a dark wood finish shelf to sort-of match the dining room table. I haven't had luck finding a dark bookshelf I like, but I this shelf from IKEA has my attention. It's made of steel, so any water and soil catastrophes could be easily cleaned up. It's simple and unassuming, so the plants could be the stars. The price is certainly nice. I don't love that it's white or from IKEA–I don't want my house to be an IKEA showroom! But, it's possible that a shelf that blends into the wall color is the way to go. Plus, when I go back to a white slipcover when the summer comes, it will look nice and airy. I admit I might be selling myself.
Speaking of plants, most of you on Facebook and Twitter already know I did a post for Wayfair on hanging plants, but for those who don't, here's a link to that post. Fun news: I'm going to be blogging about plants for Wayfair from here on out. YAY!!! I shouldn't have said anything because it's not set in stone. I mean, I love plants. That's hardly a surprise. Robin Thicke getting a divorce is more shocking. But maybe the rest of the world isn't ready to geek out on plants, and my posts could get poor traffic. Then I'll get kicked to the curb and replaced with someone who blogs about something the rest of the world finds interesting. I guess the better way to put it is that I might be totally blogging about plants at Wayfair.
In documentary news, I decided that we should discuss Generation Like on March 12th, which is a Wednesday. That should give people plenty of time to watch the documentary.
I was coming up for a title for this post and decided on Plants and Documentaries because that's what I wrote about. Then I thought, "Hey, wouldn't that be funny if someone actually did a documentary on plants?"
Wait a minute. Where there's a geek, there's a way. Sure enough:
And for anyone looking for an actual TV series about plants, well, it's Christmas in February for you. (Me.)
image sources: here and here, though the awesome plant shelf is from Swedish company Hasselfors Gardens. (These are probably old products shots I found.) Of course I can't find anything similar in the states.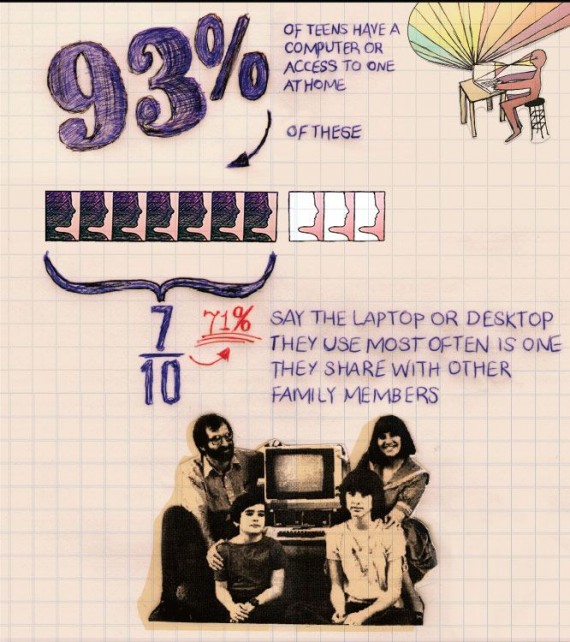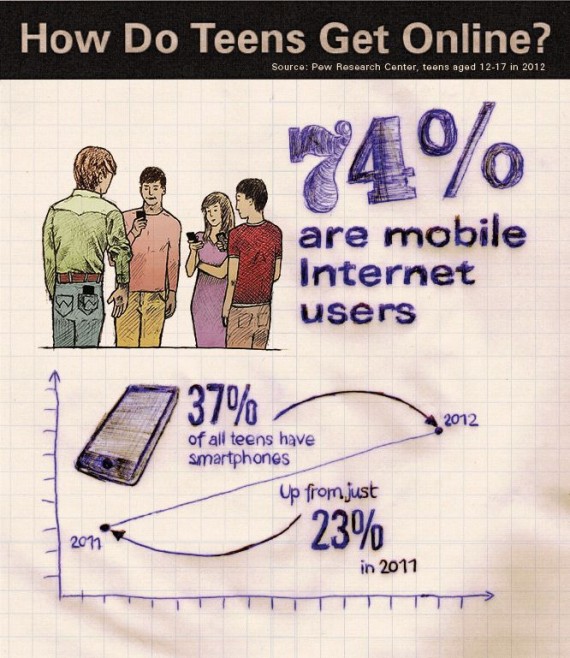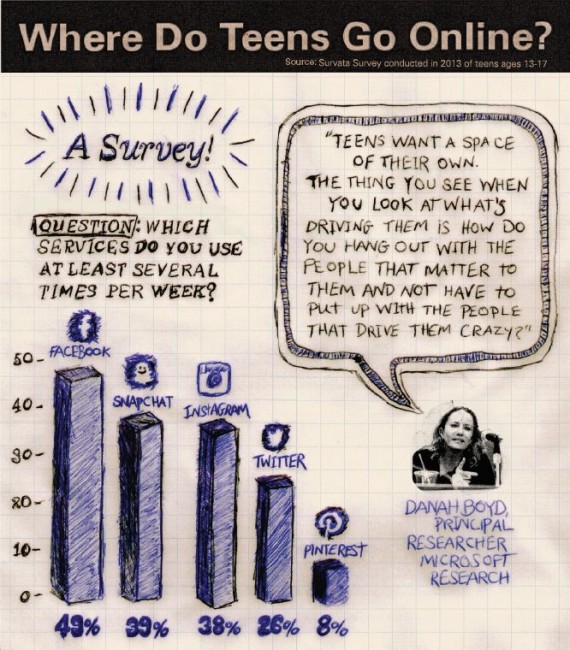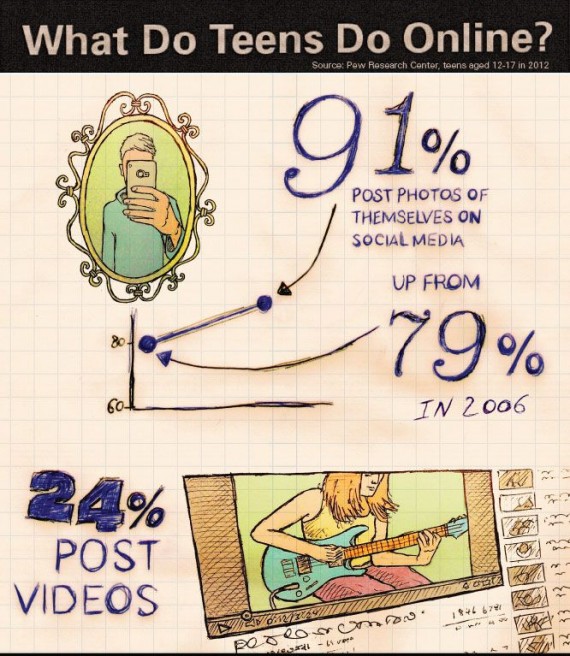 I'm not giving up on the book club. I'm trying to come up with a reading list for the year to make it easier for everyone to participate, as well as putting down concrete dates on the calendar for discussion. In the meantime, I thought we'd start talking about documentaries. It's been a goal of mine to watch 100 documentaries, and I set that goal thinking it would be a challenge. Uh, nope. Not a challenge. I've discovered that I can watch documentaries all day long, on almost any subject. (I did fizzle on a documentary on typography, though.)
So! First up: The Frontline PBS documentary (program, really) GENERATION LIKE. It's about teens and social media. I had so much to say about this program, and I need someone to talk about it with me. Just…what. the. hell.
You can watch GENERATION LIKE online, free of charge. God bless PBS.
When is a good time for you to discuss the cross to bear that is social media?
Today feels like a good day to reach across the table and pull towards my chest piles of words on various subjects tangentially related, if only so I can deal them out to you rapid fire like a poker dealer under pressure. You are in for a treat. We'll start with an update on my TV watching progress, briefly discuss alarming manscaping trends in Hollywood, rant about weird people on social media, and close with my plans for the blog.
I've gone from never watching TV to watching The Walking Dead, Fringe, Sleepy Hollow (recommended to me by a student), Tudors, and Hell on Wheels. Movies are still hit and miss, though I did watch several excellent miniseries over the spring and summer. You can read my post on that here. [Spoiler: watch Arn: The Knight Templar]

The Walking Dead I continue to watch, even though it's teetering on the ridiculous for me now. Confession, and this annoys my husband to no end, I usually get bored with TV shows after the 3rd season. I'm at that point with The Walking Dead. Last week's episode with the wall of walkers and the outbreak in the sick ward had redeeming qualities, so I'm not giving up. I had to watch while pacing the room in a panic, which is what I expect from a show about a post-apocalyptic world.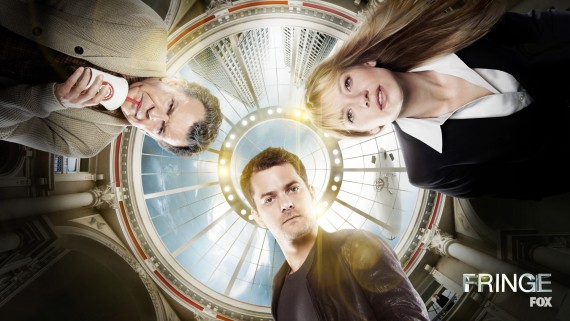 Fringe is a show my husband loves thanks to your recommendations. I started off loving it, but we've hit the 3rd season so my interest is waning. I don't see where the series is going once they wrap up this plot line, and I can't see how they can extend the current plot line much longer with any success. The show was cancelled this year, so maybe I have my answer.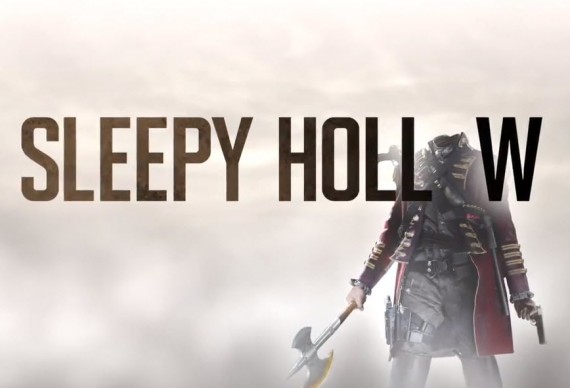 Sleepy Hollow is interesting and sometimes scary as hell. The dialogue is excellent. One of my 7th grade girls recommended it to me and I try to watch everything the students recommend. One, I'm honored they care enough to recommend to me a favorite show. Two, it gives us something to talk about. Three, it helps me understand what they might like in a book.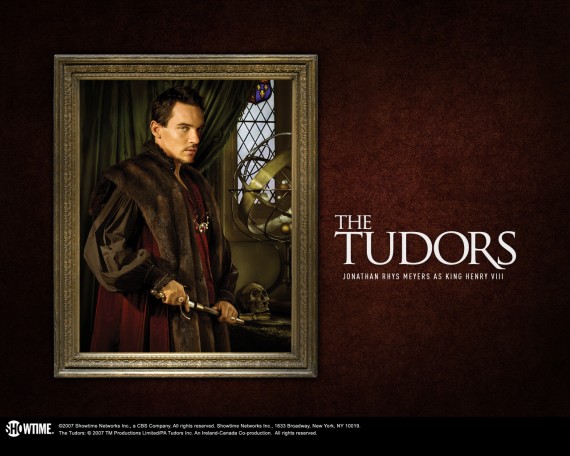 The Tudors. Oh, The Tudors. I didn't even make it to the 3rd season! Never have I hated so many characters in my life. King Henry, that trollop Anne, the Cardinal, every other person in Henry's court…endless. I spent most of my time in a low simmering rage telling myself disturbing things like, Well, at least Anne ultimately gets beheaded.
!!!
More than that, though, I found the nudity disturbing–but not for reasons you suspect. The nudity was your usual titillating cable variety. (Not necessary, in my opinion, but whatever. Maybe I'm a prude.) What I couldn't stand was the sight of all those men so perfectly, freakishly groomed. Bleached teeth, spray tans, and the waxing, my God, the waxing. Hollywood studios sure do like their men hairless. Theories (because you know I've thought about this): better lighting/they look more muscular; easier to apply body makeup; look more youthful.
Whatever the reason, it creeps me out. A man who naturally lacks body hair: no problem. A man obviously groomed to a smooth prepubescent finish: problem. A TV show must now meet The Tudor Rule in order to stay on my watch list.
At least 85% of the cast must maintain unaltered in appearance an amount greater than or equal to 52.5% of the genetic material housed within their nuclei for two or more scenes.
Breast implants? You better follow that up with the ability to move your forehead. Body like a Peruvian hairless dog? So help you God if your teeth aren't beige. [Henry Cavill grew out his chest hair for Superman. This actually made the news, and it was funny.]
Sadly, I will probably revisit The Tudors. Maybe. We'll see.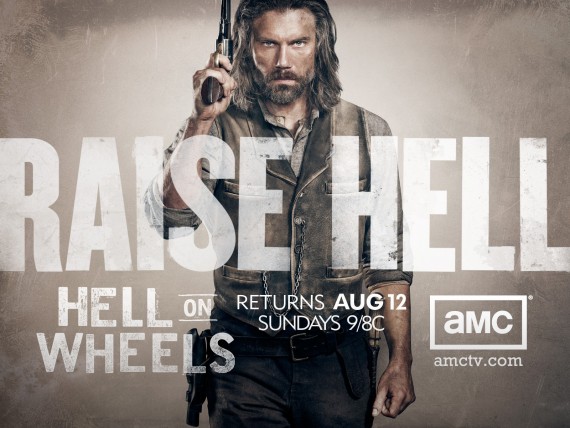 This brings me to Hell on Wheels. This is my favorite show right now, but those of you who know my love of historical fiction can't be surprised to hear I love a show about the transcontinental railroad in post Civil War America. The third season finished in October and–gasp!–I look forward to watching the 4th season. (The show hasn't yet been renewed, but it will be.) I know many of you haven't watched it, so I won't go into the controversy surrounding the season finale except to say I loved it, but I also loved the ending to Gone Girl. Never underestimate death by paper cut.
I have one huge problem with Hell on Wheels, but it's a diatribe worthy of its own post scheduled for another day.
Oddly enough, Hell on Wheels inspired me to watch Supernatural because Anson Mount–one of the few actors I follow on social media and the first actor I bothered to engage on Twitter–has a large female fan base. Since this is the first time I've participated in social media this way, I didn't realize it was de rigueur to tell a man you don't know you want to sop him up with a biscuit.
Supernatural came into play because of this book on the show's overzealous fans. I started watching the show because I wanted to know what it is that has so many women losing their minds (and marriages, jobs) for Sam and Dean. Or Anson Mount, Charlie Hunnan, Norman Reedus, etc. I've watched several episodes and still don't get it, but maybe I'm too pragmatic for fanaticism.
Or maybe I'm too polite and compassionate. Too shy? Introverted? I'm something, because I don't care if Anson Mount can kick start a shut down ovarian system with his steely-eyed gaze and leave it humming like a Vespa in Florence: tweeting him or any other celebrity provocative comments is weird. One, directing those comments at a man doesn't make them less objectifying. Two, what on earth is your goal? Let's say your male celebrity of choice is in Kentucky on business and found your tweet offering "hugs…and stuff

;-)" original, witty, and irresistible. He now wants to take you up on your very generous offer. Congratulations, @horseluvr, you lassoed yourself a winner! Nothing says quality like whatever it is you just scheduled in less than 140 characters, including emoticons.
Maybe I'm too pragmatic for hookups, too.
Hold on, I know what I am. I'm smart. What happens online usually stays online, and I try to tweet wisely. I fail magnificently most of the time, but only when it comes to feminism, politics, and hipsters. Sex tweets: totally under control with the exception of dinosaur literature, which I will not link to again because what has been seen cannot be unseen. I'm also fair. My husband absolutely, positively refuses to participate in any sort of social media, but I act as if we're linked and he can read everything I write. I would hate for him to read something questionable from me to anyone, celebrity or not, when I know if he were to do the same I'd have him singing falsetto in 10 seconds flat.
This is good, because the students the other day were surprised to hear I was on Twitter and Instagram. They immediately wanted to know my name. I immediately went and marked everything private and set age restrictions–and I still didn't give them any of my profile names. Good thing I have a blog name that makes no sense, eh?
I decided that, because they are tweens, they will find me. Tweens are like miniature CIA Agents, only better with computers. My plan is to stop blogging here, hopefully early 2014, and establish a book-heavy blog with PG content. I won't limit myself to young adult/children's literature, though I'll probably feature it often since I'm around it so much. Books, TV, things I'm obsessing over for the moment. I don't have plans to blog about the boys since my goal with a new blog is to give them privacy.
That's today's plan. Come back tomorrow for what I'm sure will be an entirely new plan.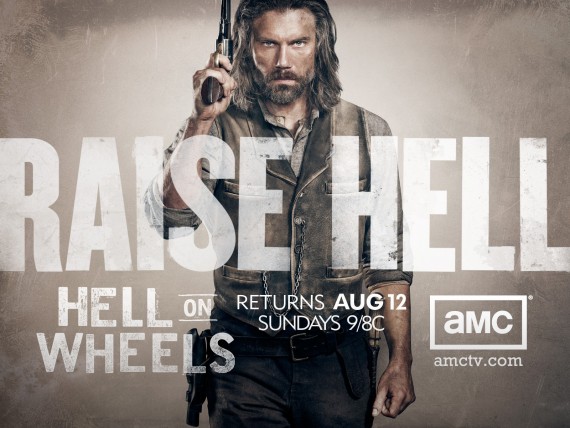 I'm delaying (again!) the book discussion, but only until tomorrow. I'm having a wee bit of altitude sickness. Nothing serious, just a pounding headache. It's mild at the moment, which means instead of wrapping up Life After Life and writing my thoughts, I watched the two final episodes of the 2nd season of Hell on Wheels. It's a show I've been wanting to watch. I watched two episodes a couple of months back after Phaedra commented on the majestic scenery. She is so correct about the scenery. It is, indeed, majestic.
For whatever reason, I didn't get into it. Actually, my husband didn't get into it. We started watching Tudors, but I never forgot Hell on Wheels. I trust you, and when you all say a show is good, I know it's going to be good. I got an overwhelming urge to start it up again in Lake Tahoe and by the 4th episode, the Mister was hooked. He didn't need to convince me to keep watching. Now I just need to go back to the comments in the Netflix post and read the commentary on Lily. I studiously avoided the HOW comments because I didn't want any spoilers. I can't wait to read them, because some pretty heavy hitting commenters weighed in with their opinions on the show.
Side note #1: Anson Mount (I'm almost 3 months older than him, which for some reason I find unsettling) has the same gray eyes as Mikey. Sometimes they're green, rarely they're blue, but most of the time they're gray like set concrete. The episode when I first noticed this I must have mentioned it to the Mister 200 times until finally he turned to me and said, "Yeah, I see that."
He may not have found it as interesting as I did. Or, perhaps, he was tired of me waxing poetic about gray eyes.
Side note #2: You did realize I would start researching the show and the characters, yes? You should see what I've done since I've started watch Tudors. I have an honorary PhD in King Henry. I'm a nerd. But look!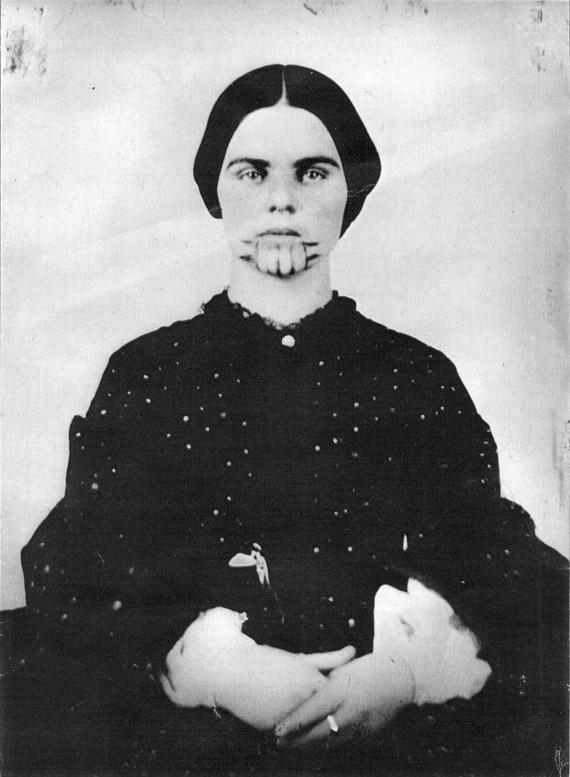 This is Olive Oatman, the character upon which Mrs. Eva Toole is very loosely based. Very, very loosely. As in, pretty much just the chin tattoos.
My geekery: It knows no bounds. I think once a month I'm going to share all the images and articles I have found based on rabbit holes I've descended after reading books or watching TV. I have to do something with them to justify my obsessive behavior.
Well, it's late, my head is feeling better, and that 2 hour season 3 Hell on Wheels premiere on the AMC website isn't going to watch itself!